The "JAFCO HR Committee" started in January 2021. Members involved in HR strategy at JAFCO's investee companies bring their own themes they want to talk about and discuss them online. We will share the worries and knowledge about HR at startups and disseminate real knowledge of the site.
The fifth theme is "Handling of action guidelines and goal setting in the evaluation system". How do each company think and design the evaluation system? In group discussions, we shared the situation of each company.


[Profile] (honorific title omitted)

By discussion team <A>
<JAFCO Investee HR Manager>
ACALL Inc. HR General Manager Teppei Sato
After graduating from Keio University Faculty of Commerce, joined Fuji Bank (currently Mizuho Bank). Engaged in corporate sales in Tokyo and Osaka. After working at a consulting company, became a recruiting executive agent. Engaged in introducing human resources for management. After that, he changed to personnel affairs. Experienced Head of Talent Acquisition at KPMG Consulting and Tata Consultancy Services Japan.

Synspective Inc. Shiba
Completed the master's course at the Department of Urban Social Engineering, Graduate School of Engineering, Kyoto University. Since 2014, he has participated in a startup engaged in the human resources business, engaged in human resources recruitment consulting and media business. After planning a business at WASSHA Inc. in 2015, he turned to an engineer and was stationed in Tanzania. Leading in software development and business operation improvement. Joined Synspective in its founding period as an engineer for satellite imagery solution development from 2018. Currently, he is mainly in charge of human resources recruitment and organizational development.

Mami Ikeda, General Manager, HR Group, WACUL INC.
After graduating from university, an airline company that joined the company as a new graduate went bankrupt, and since then has a strong interest in building a "strong organization." Moved to the UK alone and changed jobs to DMC at the London headquarters, and participated in the SSC launch project on Off Shore (Southeast Asia), which is one of the organizational restructuring projects for the entire group company. Contributed to the growth of an organization of 100 people in 2 years. After returning to Japan, he was involved in the start-up of personnel at a venture without personnel, and is currently involved in all personnel operations such as recruitment, labor, evaluation, and in-house events as the HR group manager.

<Facilitator>
JAFCO Group Co., Ltd. Shintaro Kanazawa (Kanazawa Shintaro)
Joined Works Applications Co., Ltd. Participated in Egg Forward in 2017. As an executive officer, he has been working on organizational issues and human resources issues in many companies. Currently at JAFCO, engaged in startup organization and human resource development support in order to increase the value of investment destinations.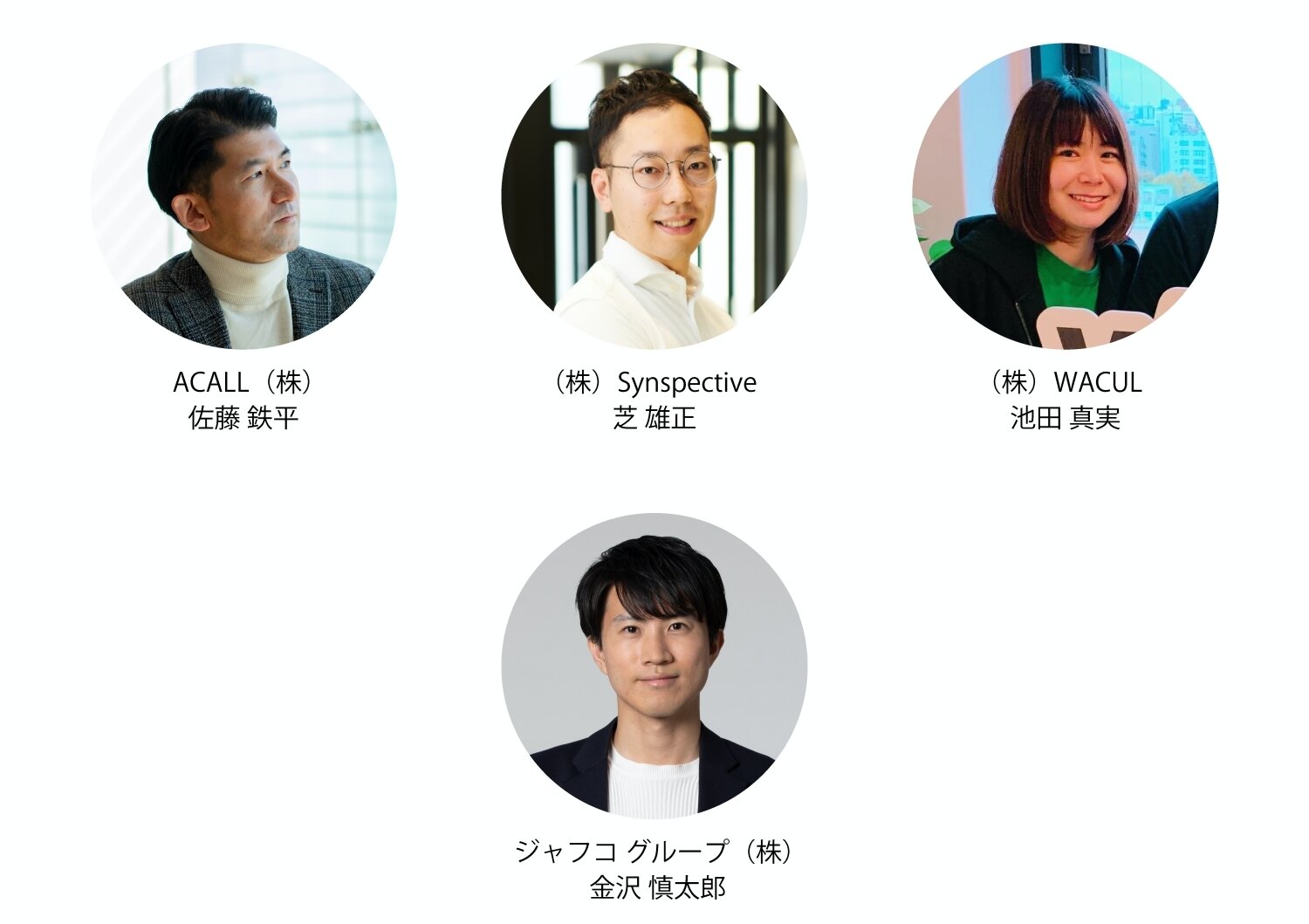 By discussion team <B>
<JAFCO Investee HR Manager>

OLTA Inc. VP of HR Kazuki Karasawa (Karasawa / Kazunori)
After graduating from the Department of Economics, Faculty of Economics, Shinshu University, he was in charge of personnel affairs and launching new businesses at Recruit Staffing Co., Ltd., and then experienced personnel affairs at Square Enix Co., Ltd. Responsible for recruitment, labor, system construction, MVV penetration, etc. as tech startup personnel.

Hideyuki Takahashi, HR Team Manager, Corporate Division, Baseconnect Inc.
After working for a major consumer goods manufacturer, mega venture and consulting company, he joined the HR Tech startup in his previous job in 2014. While working on the organizational development of the company, he supports the organizational development of many companies as a customer success manager. Participated in Baseconnect in 2020. As a manager of the corporate division HR team, he oversees recruitment, system design and MVV promotion.

Toru Hasegawa, General Manager, Human Resources and General Affairs Department, Corporate Headquarters Unifa Inc.
After experiencing personnel consulting mainly in the fields of education and training at a consulting firm, he turned to a comprehensive entertainment company. After being in charge of new business and venture investment, he became a director of the management headquarters at a subsidiary that handles BPO business centered on call centers. Unifa Inc. after having a child. He also serves as a lecturer at the Graduate School of Business Design, Rikkyo University.

3-shake Inc. HR Headquarters Planning Team Miyuki Nakamura
After engaging in sales positions at a major medical device manufacturer and pharmaceutical manufacturer, he experienced general back office operations at a social game / back office support business startup, and joined Threeshake in 2021. Currently in charge of organizational development such as system design and engagement measure design and operation.

<Facilitator>
Takayuki Nishinaka Nishinaka, JAFCO Group Co., Ltd.
Joined JAFCO in 2006 as a new graduate. After joining the company, he was assigned to the Investment Division and had two years of experience in investment business. Engaged in fund formation, fund raising, and investor support since 2008. In 2013, he was seconded to the Japan M & A Center and was in charge of 5 deals in the M & A brokerage business. Since 2014, he has been involved in investment support (sales, marketing, recruitment) at Business Development G.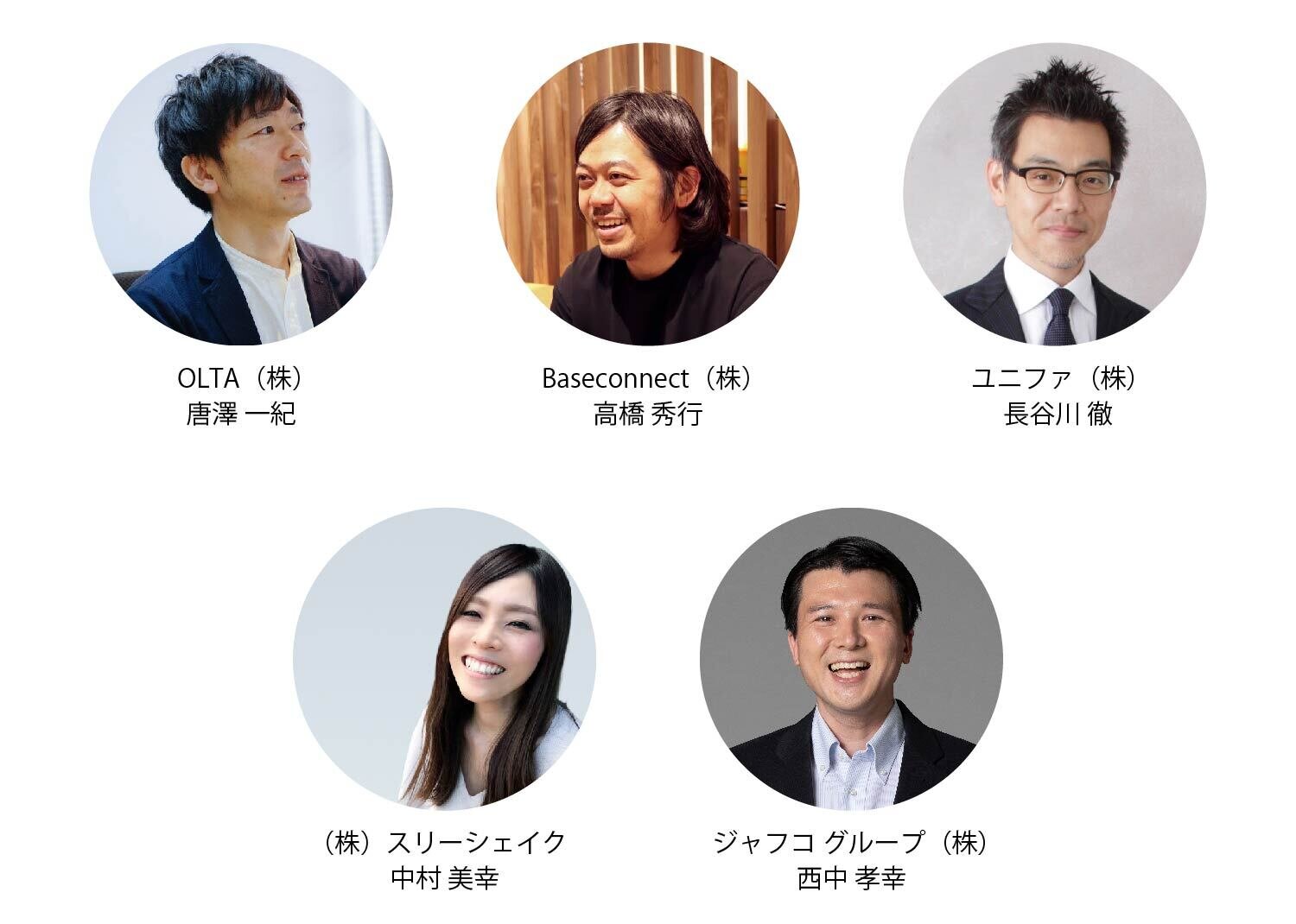 Team A [WACUL x ACALL x Synspective & JAFCO]

Do you incorporate the Kanazawa Code of Conduct into your evaluation? If so, please tell me the specific operation.

Ikeda WACUL incorporates the degree of embodying the action guidelines into the evaluation as a performance evaluation, and it is decided every six months by goal setting → self-evaluation → superior evaluation → evaluation meeting.

Sato ACALL is building an evaluation system. Currently, the officers also serve as team managers, and while turning 1on1 weekly, they look back once every six months. It can be said that it is still established because it is an organization scale that can grasp the situation and can be seen. The number of employees was 35 as of January, but in October it increased to 60 at once, so I would like to build an evaluation system that is unique to ACALL. In addition, I would like to incorporate the action guidelines.

Shiba Synspective does not incorporate a code of conduct. It is evaluated on the two axes of contribution and ability, and is reflected in basic salary and stock options, not bonuses. Ability is not just a skill that you own, but an ability that you have demonstrated, and you are looking at what kind of performance you have specifically performed in each business or project.

Kanazawa What kind of learning did you gain from your operational experience so far?

Sato: My previous job was a company with 2000-3000 employees, but I learned that there is no point in making complicated and mysterious things in the evaluation system. This is because the man-hours do not give 100% support and conviction. I think it is important to make a concrete assumption of "who it is for" and to carefully educate evaluators (manager education and appointment of managers).
In the past companies (including the companies mentioned above), I have experienced many times that what the top management is thinking is not communicated to the field, or the information is diminished and not communicated. I think that middle management should feel the enthusiasm of the management meeting, so in the future, I would like to provide an opportunity for managers to join the meeting and send it out.
It is very important to have an officer or manager who can properly translate "This is what the president is saying".

At Ikeda WACUL, all managers and above participate in strategic meetings on the business side, and all employees can freely observe and discuss openly from managers to executive officers. In addition, a year ago, we introduced 1on1 in order to promote growth in the two axes of individual approach and results, with an eye on medium- to long-term career development.
From the manager to the executive officer, I prepared quite well, such as training as an evaluator and giving homework to the assignment books. We also provide a place for the evaluated person to take a survey, visualize what 1on1 is being done, and report the evaluation in order to improve the quality of the manager's feedback.
Currently, WACUL has about 50 employees, and middle management is very important when considering future organizational expansion. It is difficult to train managers after the organization grows, so I am thinking of promoting training and raising awareness from now on.

Kanazawa The reason why the evaluated person honestly gives 1on1 feedback is that it is psychologically safe. How do you resolve the members' concerns about what to do if they are retaliated in the evaluation?

Ikeda: Negative opinions come out properly, so I think they are honest. During the feedback personnel interview, we talk about improvement measures for each issue that comes up, such as "Why don't you talk to your boss about this point?" And "I'll ask the management to talk about this content." Through interviews, we have a detailed understanding of who to approach and who to share.
I am conscious of continuing to send the message, "The company has a place for hearing because we want to see, care for, and support individual employees."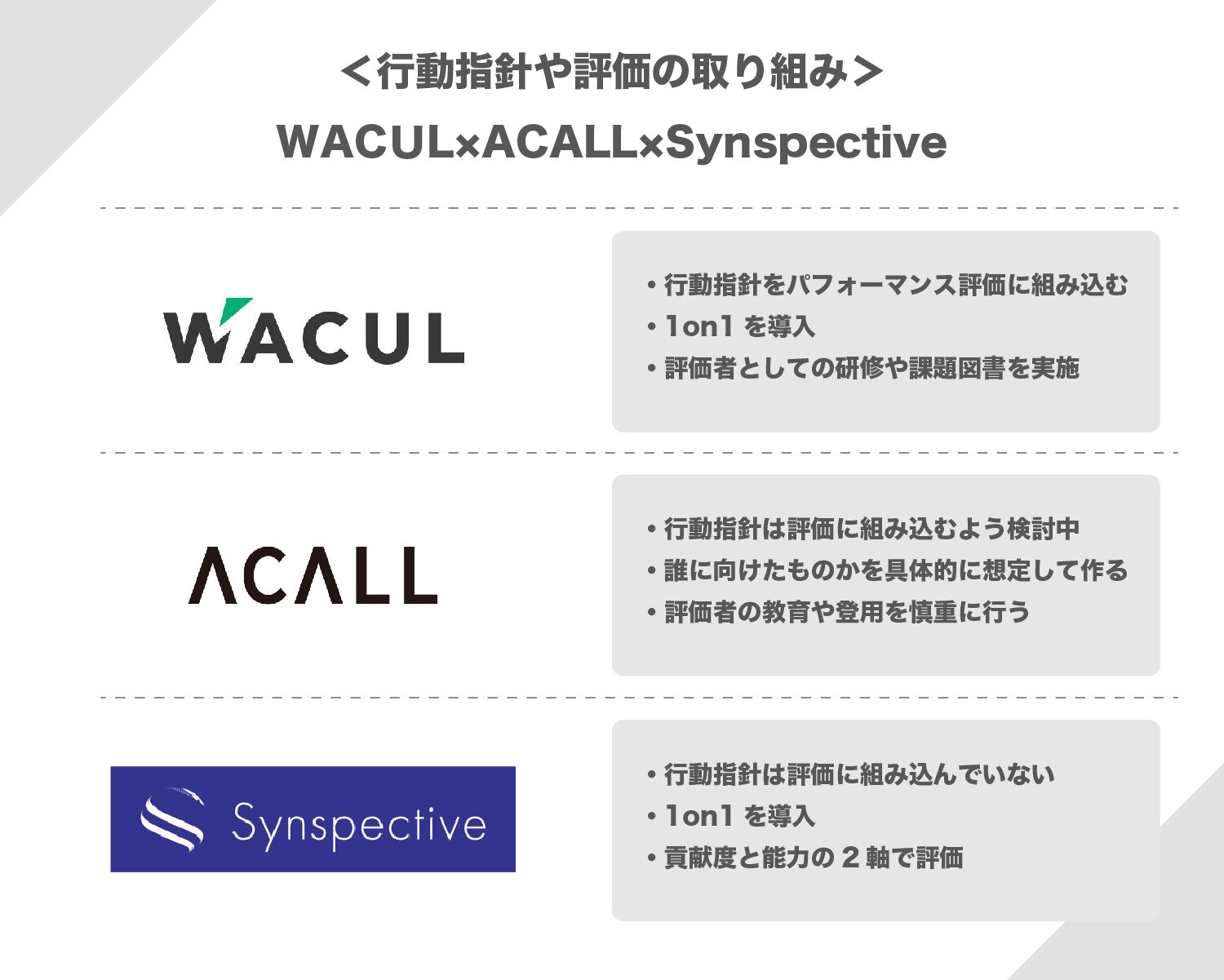 I would like to talk about setting goals for Kanazawa, but have you set goals for evaluation at the beginning of the term? If so, how do you operate it?

It was also done at the beginning of the Ikeda period, and we are reviewing our goals on a monthly 1on1 basis. In the past, there was a discrepancy between self-evaluation and self-evaluation by superiors and companies, and there were cases where goals could not be set correctly, so we are making it possible to make corrections at any time by introducing 1on1. Bonuses are given twice a year, but promotion (pay increase) is always OK, so various people's promotion requests come up every month. Each time, the management meeting makes a decision and evaluates it at the right time for each, which leads to maintenance of motivation and motivation for growth.

The turf target is set in half a year, and like WACUL, it is adjusted 1on1 each time. The content of the goal will be decided by the members who come up with a plan and collaborate with the manager through mutual communication. It is a good point to see if there is a gap between the viewpoints of members and managers at the time of goal setting.
However, there are new issues such as the improvement of members who currently have more than 110 employees and have become highly abstract goals, and the follow-up for better goal setting has not caught up with the company. ..

Sato ACALL is currently reflecting it in promotion in the semi-annual evaluation. The officer in charge will give a presentation for each member, "How did you contribute to the results that came out?" Goals will be set company-wide in the future, but I am thinking every day whether "sales organizations" and "engineer organizations" with different ecosystems can use the same method. I would like to consider a mechanism that is convincing for both the evaluator and the evaluated person, with the participation of the middle manager of each line.

Kanazawa The difficulty in setting goals is that there is a gap between the goals at the beginning of the term and the end of the term. Do WACUL and Synspective correct the target blur with 1on1?

Ikeda That's right. If you need to change your goals or processes, use the 1on1 space to change them. The goal may change on a monthly basis, and the target value will increase when you are promoted. Since the numbers that the team should work on are decided every quarter, we are also proceeding with 1on1 to set the weight with the superior.

Goal priorities may change through turf 1on1. However, as the company-wide business goals and schedule are in place, it is becoming less and less likely that the goals themselves will change significantly.
Regarding the evaluation of engineers, it is difficult to set quantitative criteria and it may not be possible to evaluate only by the degree of contribution, so I try to clarify "when, where, what was good and what was bad" for ability. .. In addition, the tech leader of the team participates in the evaluation, which leads to the satisfaction of the members who work in various specialized fields.

Since Sato ACALL is a plate-making integrated organization, I think it is important not only for engineers to evaluate only by sales, but also for a mutual evaluation system. It's still in the stage of building a system, but it would be nice if we could do an operation such as having an engineer evaluate sales and let's look at other departments instead of the same job category.

Team B [Unifa x 3-shake x OLTA x Baseconnect & JAFCO]
Please tell us if you have incorporated the action guidelines into the Nishinaka evaluation system and if you have learned from it.

Hasegawa UniFa is in the process of reviewing the evaluation system itself with the management team. At UniFa, we set our corporate philosophy based on purpose (meaning of existence) and values (action guidelines). We are discussing whether to incorporate that value into the evaluation items, and as a policy, we are planning to create an evaluation system that allows us to see the degree of value exertion when we take up a position, rather than incorporating it directly. Most recently, in 2021, we are considering launching a Unifa Award to recognize people who embody value.

Nakamura 3-shake is also building an evaluation system. The code of conduct will be incorporated into the evaluation. We believe that it is important to link the action guidelines and the evaluation system so that we can create a system that not only evaluates performance but also leads to personal growth. Also, by incorporating it into the evaluation system, I would like people to think of the action guidelines as their own and spread the culture. Furthermore, we would like to promote the growth of the managers who will be responsible for the three shakes in the future throughout the system.

Karasawa OLTA sets the role of how to embody the action guidelines for each grade, and evaluates accordingly. The embodiment of the action guidelines will not progress easily unless it is connected to daily actions in many ways. I thought that if it was linked to the evaluation, it would be possible to request in an easy-to-understand manner, "I want you to embody this kind of action guideline in your grade."
However, since evaluation is difficult only with the action guidelines, we are making a slope, such as increasing the percentage of results according to the grade. When the embodiment of the action guidelines becomes commonplace, I think we may reconsider how to position the action guidelines in the evaluation.

Takahashi Baseconnect is included in the 360-degree evaluation with a weight of 30%, but we are trying to temporarily remove it from the evaluation items. Since we are trying to update the action guidelines at the timing of the change of the business phase, we are reconsidering the position of the action guidelines in line with the review of the entire evaluation items.
Originally, the company as a whole valued the action guidelines, and since there were no resources for penetration during the business start-up phase, we raised awareness by incorporating them into the evaluation. Now that the number of members is increasing, we are avoiding the power of penetration measures, and I think there is a view that the evaluation of the action guidelines has become a hotbed of dissatisfaction due to subjective interpretation. In particular, our Code of Conduct is created in the context of "important things to achieve results." People who embody the action guidelines are also producing results, so if you evaluate the results, you will automatically evaluate the action guidelines as well.
However, if there is a gap in the way of thinking about the action guidelines between the top management and the site, you may feel that personnel affairs will not be caught if you do not communicate carefully, so everyone communicates with the management and the site. I am wondering what is going on.

Karasawa At our company, we were also designing the system when we were discussing that the action guidelines were important, so we proceeded smoothly on the premise that we would incorporate them into the evaluation. By requesting the degree of embodied according to the grade, I think that it leads to understanding, empathy, and penetration of the action guidelines.

Hasegawa UniFa attaches great importance to Purpose, so employees are looking for ways to match their Purpose with UniFa's Purpose in response to the Purpose of "creating new social infrastructure that creates family happiness all over the world." I am.

Nakamura In the case of 3-shake, management wants to cherish the action guidelines, but the penetration is still far away. I would like to promote a clear culture that deepens the understanding of the entire company.
It is difficult to say what has penetrated, but one indicator is that the action guidelines are verbized during meetings and in everyday conversation. I hope that each of the action guidelines will become a common language for everyone who works at 3-shake.

Have you set goals for the Nishinaka evaluation at the beginning of the term? If so, please tell me how you are operating it.

Takahashi: We have set a certain direction at the beginning of the term, but the purpose is not evaluation but achievement and training of overall goals. Since goal management is based on the OKR concept, the goal itself will be continuously updated during the period. So, I'm evaluating how the overall contribution was after the fact.
There are voices saying, "The evaluation is not fair because the goal has not been set in advance" and "If it is not related to the evaluation, it is unavoidable to set the goal at the beginning of the term." Since it is a mechanism that separates goal management and evaluation, it is unavoidable, and in startups, goals continue to be optimized at high frequency, so it is not very effective to create an evaluation system based on the premise that goals are fixed at the beginning of the term in this phase. I think it's not the target.

Karasawa Goal setting is updated quarterly. Originally, startups can change their goals every month and every week, so when I was creating a personnel system, I was trying to create a personnel system that could be evaluated even if the goals changed. Now that the system is in place, it is finally possible to set targets at the beginning of the term or at the beginning of the quarter, so we are introducing it.

Nakamura Currently, we have pre-operated goal setting, but we will incorporate the goal setting in line with the evaluation system that is scheduled to start from the next fiscal year. We plan to set it at the beginning of the term and operate it for half a year based on it. The OKR operation was originally planned, but since it will be the first initiative to incorporate an evaluation system, we will proceed with the design in a form that incorporates an MBO in consideration of ease of understanding and simplicity for all employees and ease of linking with compensation. I am. For work such as engineers and designers who find it difficult to set quantitative goals, we will design how to draw guidelines for setting goals so that they can be convinced and lead to their own growth. I feel that it is an issue inside.

The Hasegawa evaluation system is under construction, but what we are tentatively doing now is to have companies, departments, and individuals set goals at the beginning of the term, share progress and provide feedback on a monthly 1on1 basis, and semi-annually. Give a comprehensive evaluation to. " 1on1 was very good in that it allowed me to have a certain level of dialogue between my subordinates and my boss. Currently, we are considering the consistency between the evaluation system and the compensation system.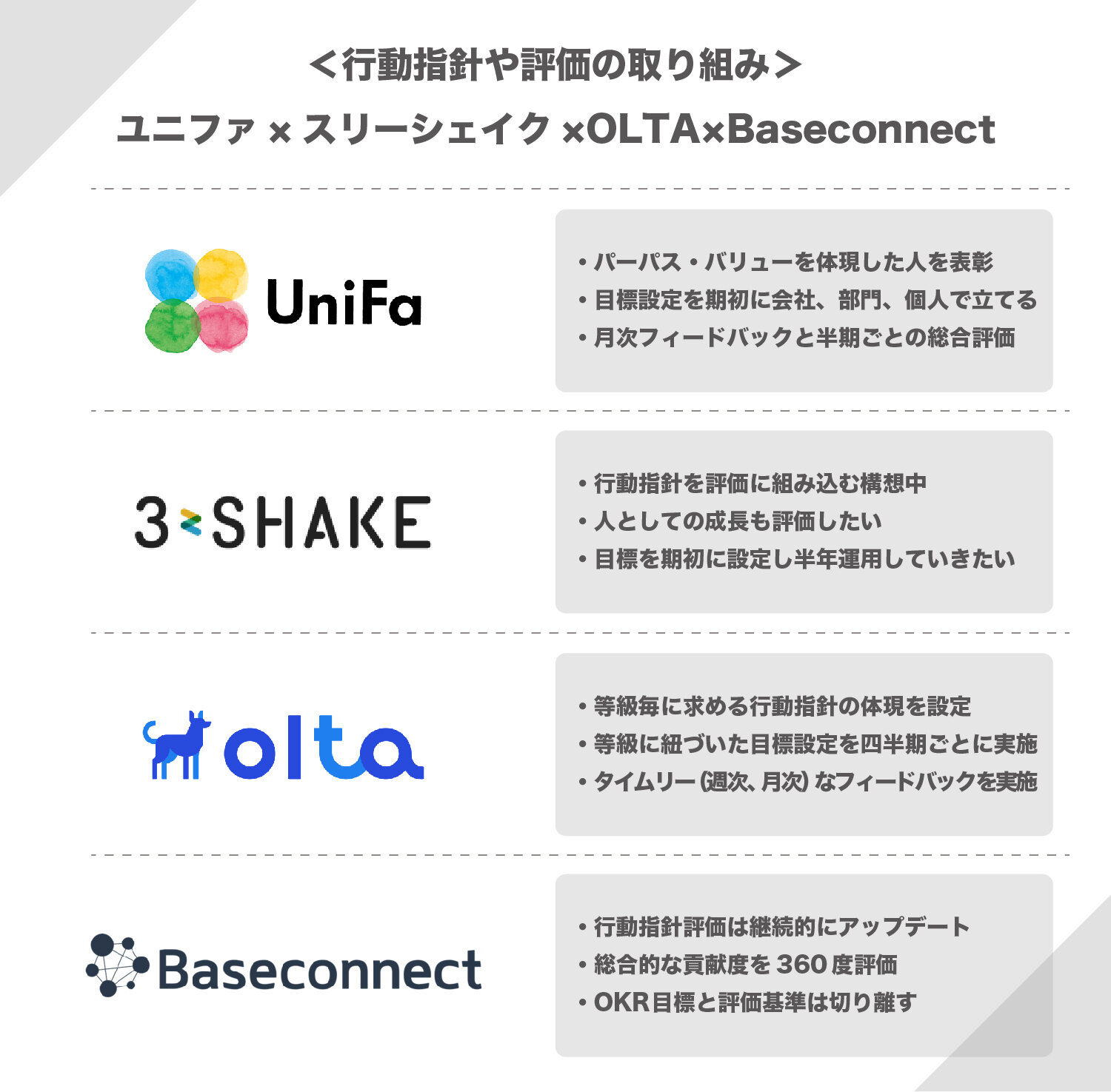 Mr. Nakamura talked about setting goals for Nishinaka engineers, but I would like to ask you how your company is proceeding.

Hasegawa Development Department introduces project evaluation once every two months on a 1on1 basis. Looking at the goal setting and results technically, the contents are close to OKR.

Takahashi At our company, we perform a 360-degree evaluation in the form of deciding and allocating resources as a total amount. Especially for engineers, it is easy to understand each other's contribution and market value based on the concept of technical ability, so it is easy to get a convincing feeling that "this person is so amazing", and there is a fit feeling of 360 degree comprehensive evaluation. I think it will be.

Karasawa Since the goal setting itself is tied to the grade, the engineer manager looks at the grade of the person, sets the goal, and has a 1on1 interview. We are steadily conducting "monthly evaluation", and we are conducting a half-year evaluation with reference to the 6-month accumulation. I am aiming for an evaluation without surprises, so I think that the degree of conviction is high in that respect.

Nakamura How does OKR decide and manage the rewards?

Takahashi: We look not only at how much we have achieved our goals, but also at the overall degree of contribution. It's close to the image of a relative evaluation of how much you have done in half a year. However, the 360-degree relative evaluation has the problem that it is difficult to explain exactly what was evaluated and how it was obtained, so from the perspective of increasing the degree of conviction, let's introduce a grading system in the future. And.

Hasegawa: The current situation is that the way we think about compensation is not catching up with the size of the organization, but we receive monthly salaries, semi-annual bonuses, and job title allowances. Right now, we are discussing what to evaluate and what rewards will change.
As a basic policy, the temporary achievement of achieving the goal will be rewarded with a bonus, and the ability will be rewarded with a basic salary. It is based on the idea of paying a position allowance when a person is appointed to a position that embodies the Code of Conduct.

Karasawa: In the case of startups, you also face the issue of having an evaluation but no budget. In the case of our company, we have trust stock options, so we give a package of trust stock options by referring to the performance evaluation, but I think that the bonus may not be available yet depending on the business situation. Therefore, there may be a gap with the expected value of employees, so I think it is important to share the situation of the company each time.


After the discussion of the two teams ...
Finally, we received feedback from the two people who proposed the theme of this HR committee.

Takahashi All the companies are in the process of continuous updates, and I often sympathize with various issues. In the discussion on how to link the absolute evaluation and the relative allocation of the total amount, I explained earlier that "this time's salary increase resources = this is the total amount of the total amount", and it is important to gain the overall understanding. felt.

Karasawa While the goals changed between the beginning and the end of the term, there was a discovery that "everyone is the same" in the situation of everyone who is groping even though the organization is incomplete. Having discussions while sharing the situation between startups also leads to mental relief. Thank you very much today.