"Entrepreneurial aspirations" to hear the background of deciding to start a business, the conflict until the business gets on track, and the desire to realize through the business.
In the 20th meeting, we interviewed Mr. Hiroki Aoyama, President and CEO of Splink Co., Ltd.


【profile】
Yuki Aoyama, President and CEO Splink,Inc.
After graduating from the Faculty of Law, Keio University in 2005, joined KEYENCE Co., Ltd. Engaged in business development in the company's North American business, establishment of a Brazilian corporation, management of a Mexican corporation, etc. After that, after working at EiR (Entrepreneur in Residence) at Silicon Valley VC, he established Splink Co., Ltd. in January​ ​2017 and became the representative director. Completed Master of Business Administration (MBA) from Dartmouth College.


[What's Splink,Inc.]
Founded in January​ ​2017, with the vision of "connecting to everyone until that day."
​Brain Life Imaging®​, an AI​ ​program for brain docks that measures the hippocampus, which controls the center of memory and learning, from brain MRI images, and Braineer®, a brain image analysis program with the concept of replacing tacit knowledge of specialists with explicit knowledge. Provided. We provide a one-stop solution to the social issue of dementia that contributes to a society that can coexist with post-illness illnesses from prevention at the healthy stage. Brain health care has become the norm in the world, creating new possibilities for brain health so that you can live your own way even at the age of 100. Splink is a group of specialists in each field who have sympathy for the vision and have gathered to realize it.

Portfolio


I want to change the diagnosis of brain diseases that rely on the experience and intuition of doctors with the power of technology.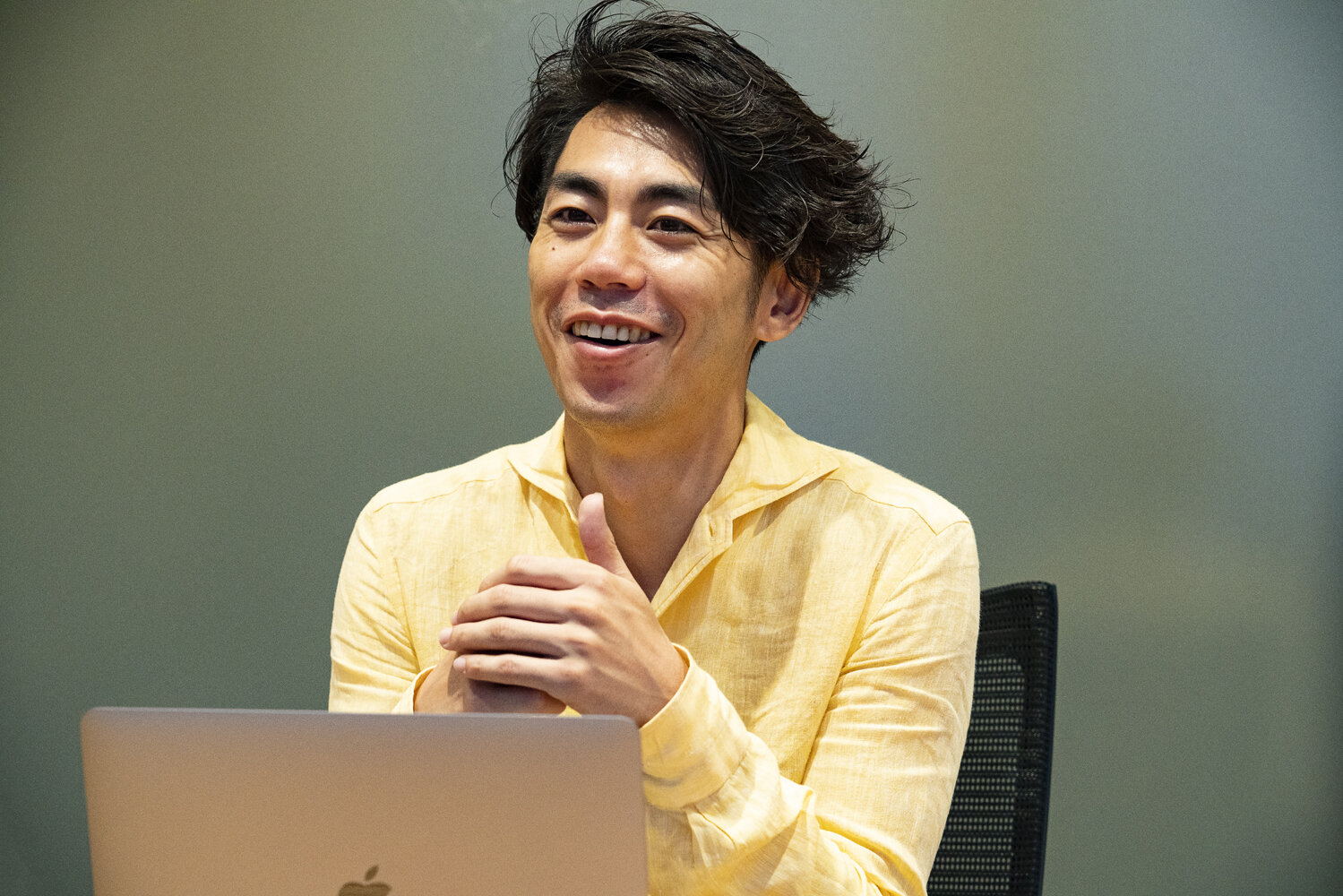 -Please tell us how you started your business.
When I was in my eighth year as a member of society, my father was diagnosed with a serious brain disease. When I got the news from my mother, I was flying abroad with KEYENCE. I was seriously thinking, "I will continue to take the top position and become the president of KEYENCE in the future."
My father had been ill for more than a dozen years. I was very shocked by that fact. No matter how many hospitals I visited, the disease was overlooked and was turned around. I'm a global tech company called KEYENCE, and I've witnessed solving problems with technical solutions, so why can't I find it for more than 10 years in the area of medical care where excellent people gather? I was full of resentment and doubts.


-Did you choose KEYENCE after graduating from university because you wanted to get in touch with cutting-edge technology?
I was more interested in manufacturing from an early age than technology itself. Since my father was an engineer, I was greatly influenced by the fact that I grew up listening to the way I work and my commitment to manufacturing. The other is that I wanted to acquire the power to become a manager in the shortest possible time. When I was a high school student, I was overwhelmed by the night view from the Empire State Building in New York while studying in the United States, and I began to think, "I want to be a manager who can compete in the world."
KEYENCE was a place where I gained management experience from a young age and was involved in manufacturing. It was also a big attraction that I had the opportunity to work overseas not only as a sales person but also in a place close to management and in my twenties.


-Isn't there a big change in mind to start a business from scratch instead of aiming for the top of a business company?
It was great that I was stationed at a local subsidiary in North America and had the experience of setting up a local subsidiary in Brazil and Mexico. By creating an organization from nothing, producing results and giving back, the local people will smile. When I saw that, the meaning of my work changed. It was when I was in Mexico that I began to think that it was important to be able to contribute to the people around me and to work for society.
Around that time, my father's illness overlapped, and I began to investigate "how can I solve this problem?", Which led to the founding of Splink.


-What kind of research and preparation did you do to start a business in the medical field?
When I investigated why a situation like my father happened, I realized that the central nervous system, which is the field of the brain, has poorer reproducibility in diagnosis than other fields. Even if I walked around multiple hospitals to see a doctor, I was not found until I met a specialist. It means that the diagnosis varied considerably depending on the hospital to be examined. Therefore, I became aware of the problem of using technology to make the diagnosis reproducible.
I didn't think about starting a business in a single step, but thought about the option of changing jobs to a company with technology in that field. However, it seems that there is no such technology in the world, and it has become clear that a market will be created in the future. It was about three months after I started researching that I began to realize that entrepreneurship would be the only way to tackle this challenge.
Then, how can we realize it as a business and compete globally? I have no medical background, no research experience, and no knowledge of the business practices of the medical business. I thought that the quickest way for me to verify commercialization was to attend a business school in the United States and learn advanced cases of entrepreneurs at venture capital.
So, while attending a business school at Dartmouth College on the east coast, which is strong in biotech, I decided to go back and forth between the startup sanctuary and Silicon Valley. The business school had a schedule of studying for 3 months and then taking a rest for the next 3 months, so during the long period when there were no classes, I rented a corner of a local person's house in Silicon Valley and made a deal source (investment) at venture capital. I spent days like searching for a project), due diligence (examining a project), thinking about a business plan in my spare time, and continuing to knock a thousand books.


― Studied medical business at a business school, deepened understanding of startup management at venture capital, and founded Splink in 2017. Did you start with full satisfaction?
I thought so at that time. When I was in business school, I came up with the idea of a diagnostic tool that creates reproducibility, not just relying on the experience and intuition of doctors. It is important to detect illnesses with the skill of craftsmen, but I think that by providing tools that are not overlooked by general doctors, we can take the whole medical treatment one step further.
Looking back on it now, I'd like to say, "Think a little more," because it's too rough, but at that time I jumped in boldly, so I think that the road ahead was made.



To strengthen the creation of an organization that knows industry customs.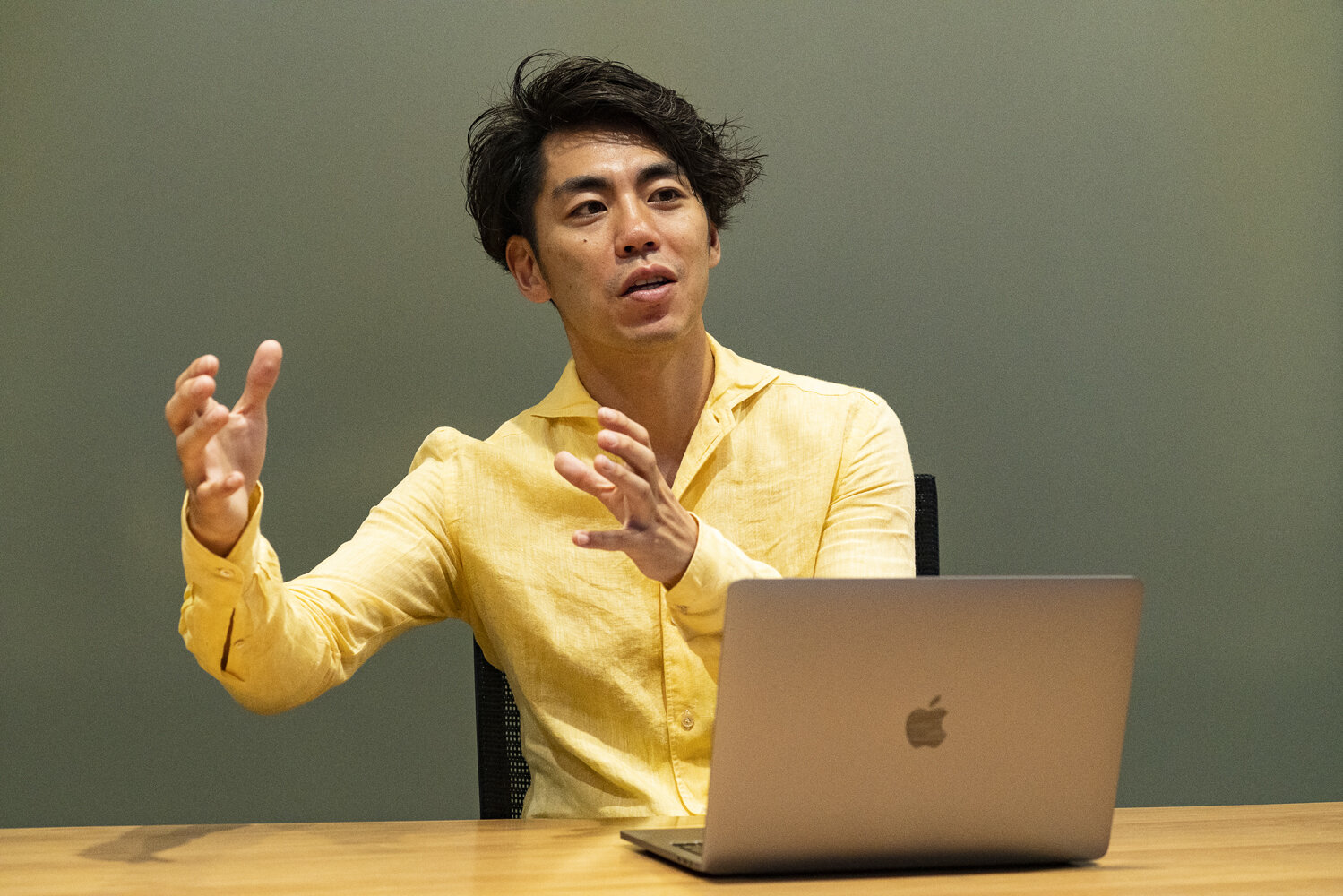 -What did you put the most power into when you were founded?
I'm looking for a companion. Many of the entrepreneurs I spoke to in Silicon Valley advised that "early members are the most important" and "the level of those members determines the speed of growth", with more than 300 engineers in the two years leading up to the founding. I met a researcher.
The first person to join us was Ko Kasai, a founding member. He was an engineer who worked on machine learning and deep learning at IBM and Sony laboratories, and was introduced as an "excellent and mad human resource" by the network of people in the Keyence era (laughs). When I told him about the business and the problems he wanted to solve, he said, "Then, we should use this kind of technology to create this kind of system." It's quiet, but it seems to be reliable with a core feeling. I was convinced that it would be interesting to do it with Kasai, who can do both AI and system engineering, and spent half a year arguing.


-Did you have any difficulties or bumps in your business?
I had no experience in creating products from scratch. It was the first time for me to make it ready for sale and grow it, and I had a hard time at first.
The first focus was on hiring designers. The medical industry is still old-fashioned, and there are not many systems and services that have UI / UX built in. Since each doctor has a completely different field of specialization, research field, and amount of knowledge, it is necessary to create UI / UX after setting the segment of doctors who use the service in a fairly detailed manner. It took me some time to notice these industry-specific circumstances.
On the other hand, the first designer, Shito, read the paper and verified how to reflect it in the product. Cognitive function measurement tools and AI programs for brain docks that consumers and patients come into direct contact with are on track, so from now on, we will continue to deep dive into the medical world with the brain image analysis program "Brineer®". increase. To that end, I think it is important to create a system that can be used in clinical practice while identifying the personas of the doctors who use it.


-What kind of issues were there in the background of building a sales team?
In the world of selling medical devices and medical solutions, there are detailed rules and business practices. If you do not understand them well, you will not be dealt with by medical institutions or medical device distributors. At the time of establishment, I myself went to the medical field as a sales person to know the needs of doctors. However, as soon as I left the business due to finance and back office work, the members who did not understand the site could not sell.
We decided to review the team structure at the timing when the corona wreckage overlapped and more efficient sales activities were required. Currently, we are setting up a sales team centered on experienced sales staff. In addition to the unique business practices, I will introduce the sales system that I have cultivated over many years at KEYENCE to accelerate the provision of services.


-Are there any efforts to hire the most suitable human resources according to the business phase?
Most of the members on the business side were brought by me. What they have in common is "honestness" and "positiveness." I wonder if there is also "guts" (laughs).
At the time of hiring, we will talk about the "new industry" that Splink is aiming for. It is said that the way of brain diseases will change if there is a world where interventions such as prevention and treatment can be reached by any doctor by providing indicators for irreproducible brain diagnosis and health measurement. It is a major premise that you can sympathize with it.
And one more. Since the end of 2020, all employees have created values (action guidelines).
We decided to "decide together" because the retention rate of those hired in 2020 was low. Due to the influence of Corona, I couldn't do onboarding well and left. I thought that "something" was necessary for everyone to look in the same direction without having to meet face to face in remote work, so I set out to review the mission, vision, and value. In the summer of 2021, the value was settled, and the personnel affairs created the evaluation system, welfare program, and recruitment criteria so that it could be linked to it. The way the organization should be is just about to be rebuilt.



JAFCO's advice is encouraging, supported by a huge case study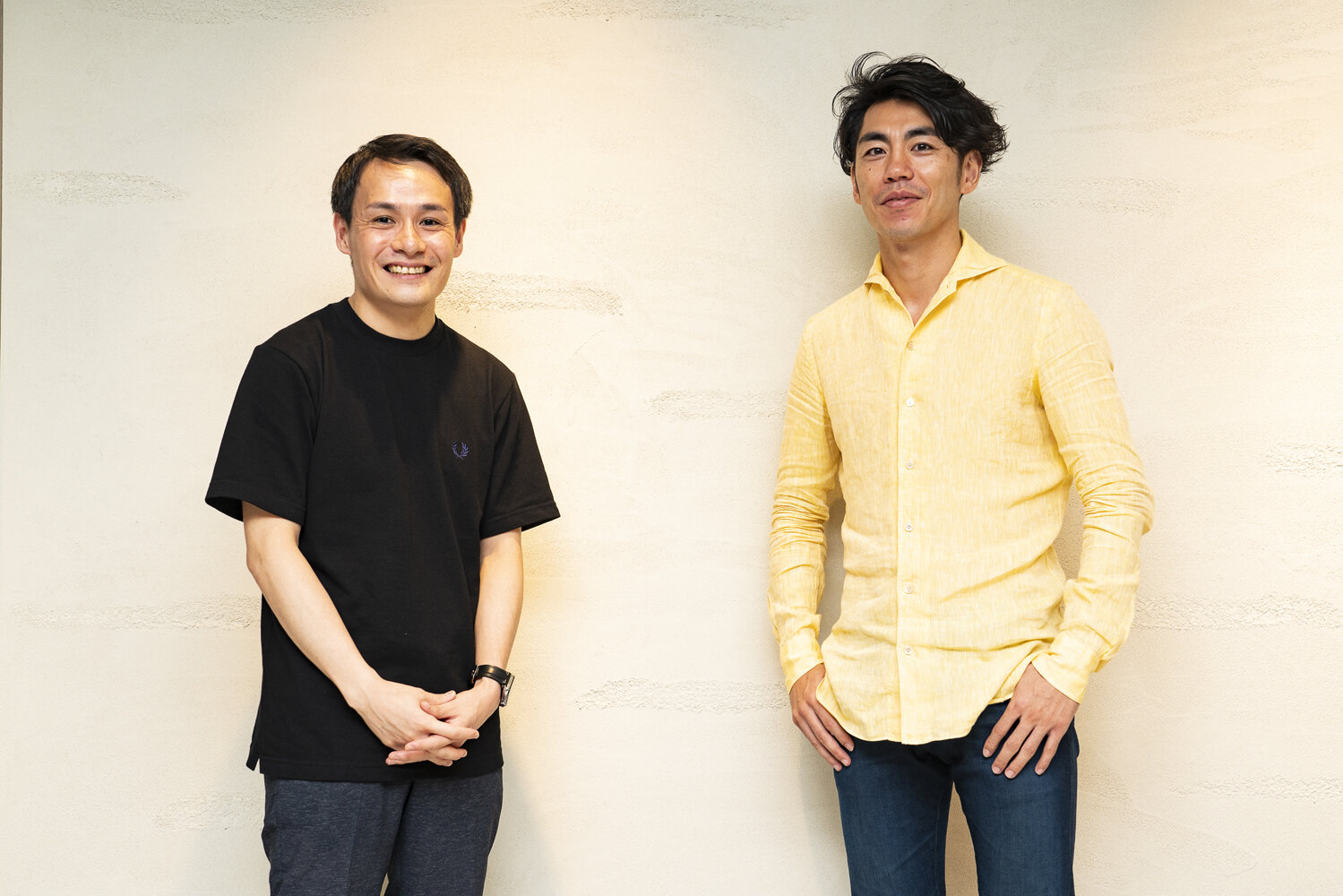 Mr. Aoyama and JAFCO's capitalist Tomotake Kitazawa (left)

-With JAFCO as the lead investor, we raised 400 million yen in April​ ​2019​ ​and​ ​1.12 billion yen in November​ ​2021. Have you been thinking about raising funds since the company was founded?
I wasn't thinking of putting in external capital right away. It's not that easy to set the direction of the product and create an appropriate network for the medical industry. For about three years, I was thinking of making good sales and lowering the carry-out.
However, I was able to achieve profitability in the second term, so I started preparing to grow the organization and finance it to take the next step.


-What made you meet JAFCO?
Mr. Tamura, who is an outside director of JAFCO, was a senior at a business school. Mr. Tamura said, "I want you to meet President Toyoki (of JAFCO)," but I wasn't thinking about raising funds at that time, so I refused all the time.
Mr. Tamura said, "I want to meet the management more than that," and introduced Mr. Tadashi Tanimura, CEO of M3, and Mr. Kinya Seto, CEO of LIXIL Group. When I was satisfied with a lot of learning, I was told, "It's about time to listen to me" (laughs). That's right, I decided to contact JAFCO. It was around the fall of 2018.


-Did you meet regularly until you were invested?
No, I decided to raise money in January​ ​2019 and it was quietly moving. I had a strong desire to develop myself without relying on my seniors' "relationships". This is because, as a manager, not only raising funds, but also public-private distinction was an important value.
After meeting with several VCs, I became clear about what kind of relationship I would like to have with shareholders through financing, and asked him to join JAFCO. The deciding factor was that JAFCO's stance on deep tech was in the same direction as we were aiming for. And it was compatible with Mr. Kitazawa in charge.


―What was the deciding factor for Mr. Kitazawa to work with you?
A hidden passion that is hard to see from the outside, and a clumsy place that looks dexterous. I felt it was reliable.
To be honest, I don't think Mr. Kitazawa is a medical expert. You may not know the details of the business (laughs). However, the attitude of "I will invest because I believe in you" was very clear. After seeing a lot of examples of startup management, I thought that the daring goodness of deciding to "invest" is different from other VCs.


-How has your relationship with JAFCO changed after raising funds?
I am very grateful for the support I need. Startups have completely different worries when they have 10 employees and when they have 30 or 50 employees.
Even in my first growth phase, Mr. Kitazawa has seen every case of hundreds of companies. When he says, "I'm worried about this now," he tells me various cases, not limited to the industry, saying, "Otherwise, I've been successful in dealing with this."
The members of JAFCO other than Mr. Kitazawa have a specialized team of R & D / life science ventures, and they are supported by a generous system such as advice on specialized fields of biotech and medical business, and introduction of experts.
In addition, there are many things that could not have been done without JAFCO, such as getting involved in organizational development, including recruitment, and persistently persuading the necessary human resources together.



Do what you want to do, not win.At that time, if you get out of the visible world, it will lead to a big business.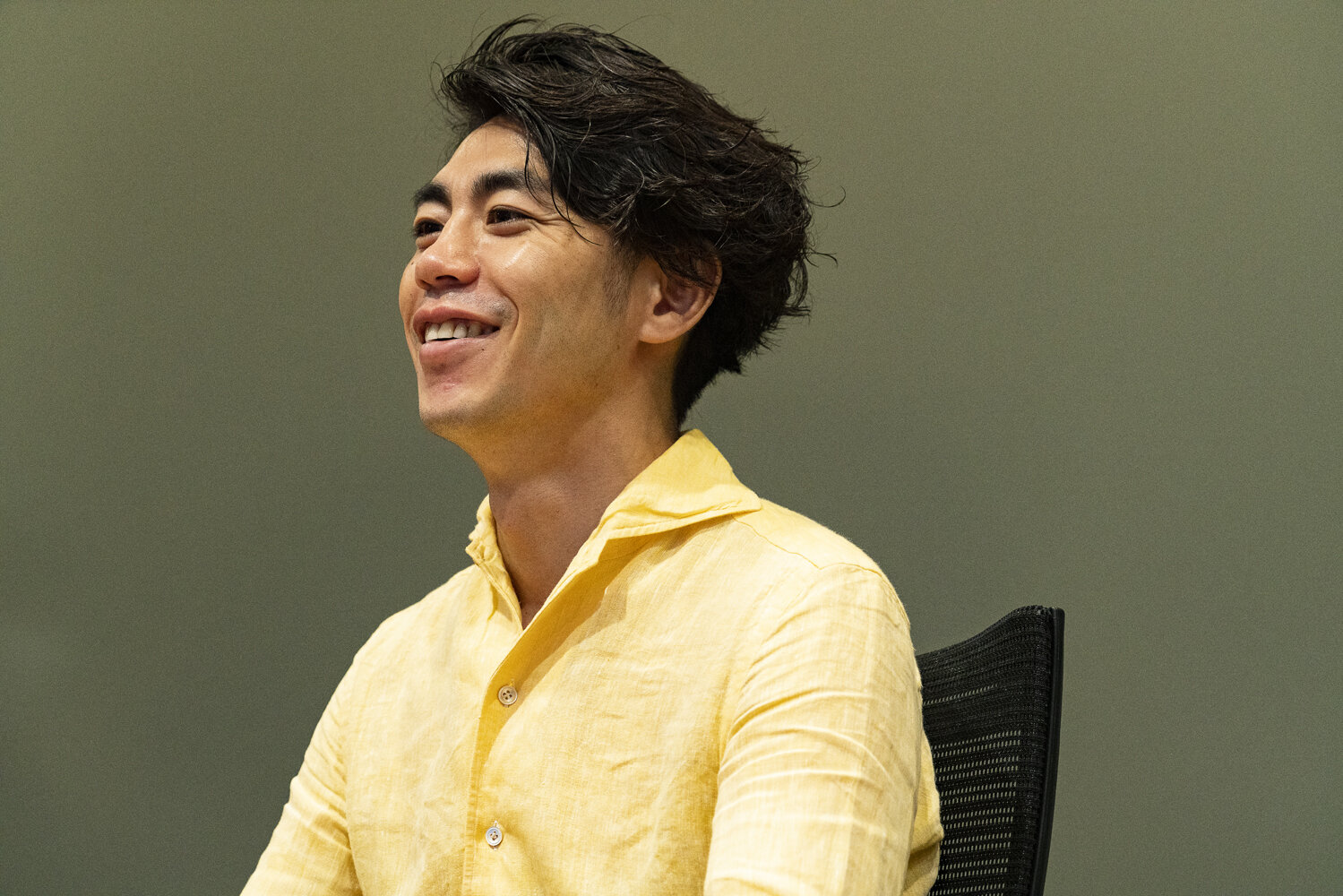 -What do you want to achieve in the future?
I really want to solve the world's aging issues with technology originating in Japan. Germany is the second aging society after Japan, but Japan is a country with advanced challenges that is ten years ahead. If we develop products made with the world's top-level excellent doctors in the central nervous system field, we will be able to compete globally with science and technology originating in Japan. This is because the global market will surely catch up with the aging challenge.
I have the experience and personal connections to do global business, so now it is important to have the courage to finish making things.
In the four and a half years since our founding, we have created a strong team that can handle big commitments. If we further strengthen product development and the creation of an organization to provide it, we will have the best environment and opportunities in the world to proceed with this business. If you have a manufacturing mindset that is passionate about products and an honest heart, I would like you to join us.


-As an entrepreneur, do you have any things or beliefs that you have consistently cherished?
Believe in your peers, take responsibility, and don't run away. I leave it to me because I believe in my friends, and even if it doesn't work when I leave it, I will never escape from that responsibility. "Don't run away from responsibility" has always been important since our founding.


-Do you have any message or advice for those who want to become an entrepreneur?
I think that people who start a business have their own way of thinking. I think that if you start your business with "Do you really want to do it?", You will be able to do your best as a result. "I will do it where I can win" is only in the world I can see, so there is no further expansion. You can create a big business and get a good reputation because you do more than you can see. And I think it will lead to the value that can be provided to society. I think it's the "entrepreneur" who does the job to win, so if you choose that path, you should win. I think it's an entrepreneur who goes to see the invisible world.