"Entrepreneurial aspirations" to hear the background of deciding to start a business, the conflict until the business gets on track, and the desire to realize through the business.
In the 18th meeting, we interviewed Megumi Maejima, President and CEO of Antway Co., Ltd.

【profile】
Megumi Maejima, President and CEO of Stock Association Antway
After graduating from Waseda University Faculty of Human Sciences, completed the University of Tokyo Graduate School (Master of Interdisciplinary Informatics). April 2015 Joined Recruit Holdings (currently Recruit) as a new graduate. After working as a FE / BE engineer for new services, engaged in development supervision of new insurance services and beauty reservation services. Moved to the business side from April 2018 and engaged in launching new businesses. In December 2018, he left Recruit and founded Antway Co., Ltd.


[What's Antway inc.]
With the mission of "eliminating obligations from all households," we provide a homemade food delivery service "Tsukurioki.jp" for double-income households.
For "Tsukurioki.jp", simply register your LINE account as a friend and enter a simple order form, and you will receive a week's worth of freshly prepared food once a week at a fixed time. A dedicated registered dietitian supervises the menu, and the dishes are cooked in the company's kitchen in Tokyo. The aim is to reduce most of the time and effort involved in cooking, including menu selection and ordering.
After starting the service in February 2020, the cumulative total of meals has exceeded 300,000 as of November 2020, and it is currently being deployed in the entire 23 wards of Tokyo and some other cities in the Tokyo metropolitan area, with plans to continue expanding the service area. In June 2021, JAFCO and Nissay Capital were the lead investors, and a total of 1.5 billion yen was raised with loans.


Focusing on "family obligations" to solve major social issues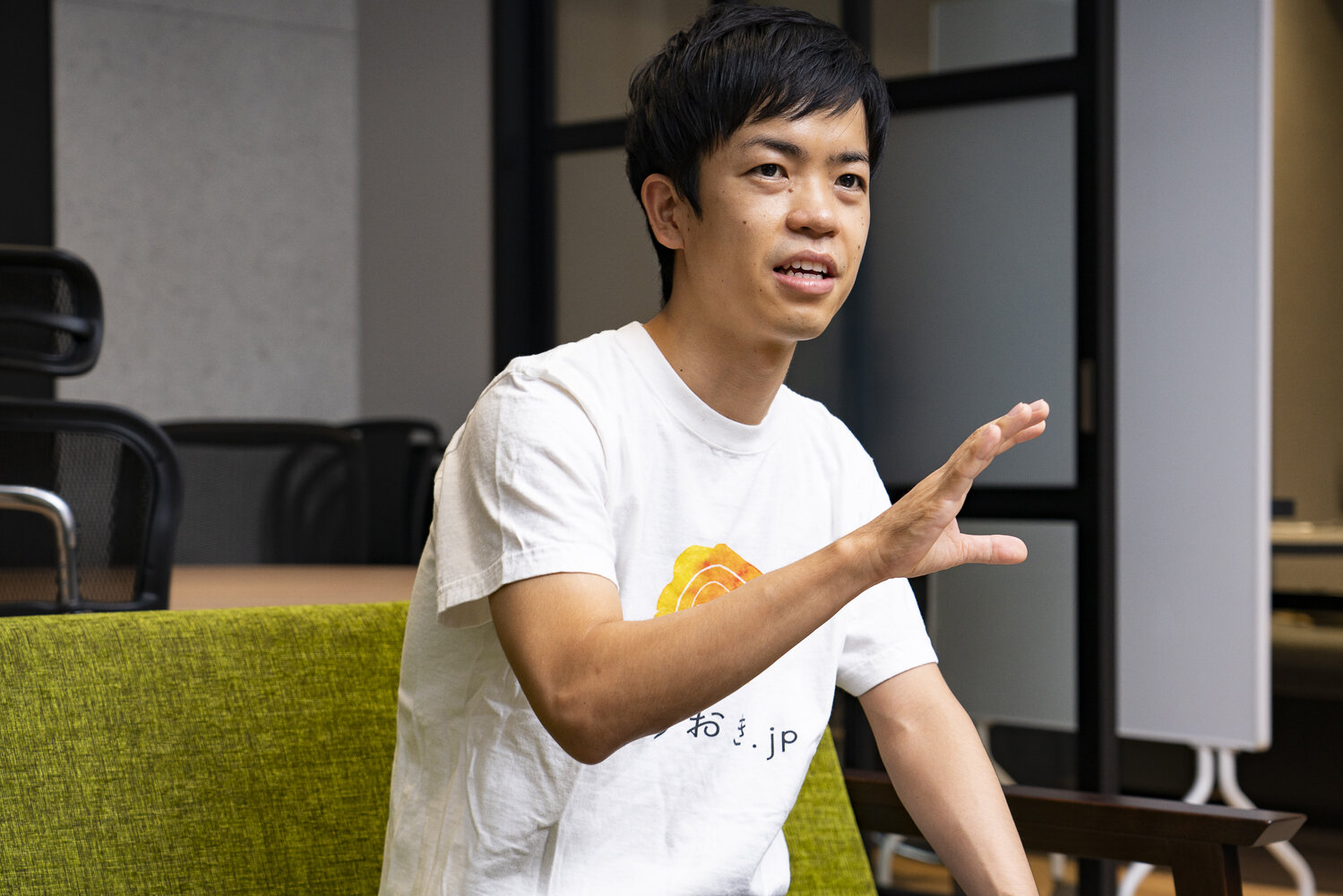 ―Please tell us about your career leading up to the founding of Antway and how you started your business.
I had a vague desire to start a business since I was in junior high school. I was aware that it was a blessed family environment where my educator's parents raised me and let me do what I wanted to do. I had the desire to "use the given amount for the benefit of society" and "give back".
I started a business twice when I was a student, but I couldn't scale the business well, so I entered Recruit as a new graduate for training. I was thinking of becoming independent if I could experience engineering, project management, and business development, but fortunately I was able to experience all of them in a short period of time, so I graduated from Recruit in 3 years and 9 months and launched Antway. I did.


-What kind of work did you do in Recruit and how did you use it after that?
Before joining the company, I wanted to be a director because I needed planning skills to start a business. However, I was assigned to the engineer department. It was the decision of the person in charge of human resources at that time, but as a result, it was really good.
After that, I was appointed as the leader of the engineer organization, and I was able to experience the business planning I wanted to do, such as launching a new business. By gaining a career by combining skills, I have become able to understand the business structure and systems from an engineer's perspective.
I decided to start a business because I participated in a "pitch event" held by a venture capital firm at that time. Even working people could easily present their business plans and evaluate them, and had the opportunity to talk with various venture capitalists and entrepreneurs. I was pushed back and thought, "I want to challenge myself as an entrepreneur again."


-How was Antway 's homemade food delivery service "Tsukurioki.jp" for double-income households born?
At the time of our founding, we were developing an application for SNS that was completely different from "Tsukurioki.jp". I was wondering how I could reduce my motivation with just engineer skills ... for about half a year, but if I started a business, I reconsidered what I wanted to do in my life.
Therefore, I came up with the concept of "Tsukurioki.jp" by looking back on my life experience, feeling the value, and having marketability and expandability.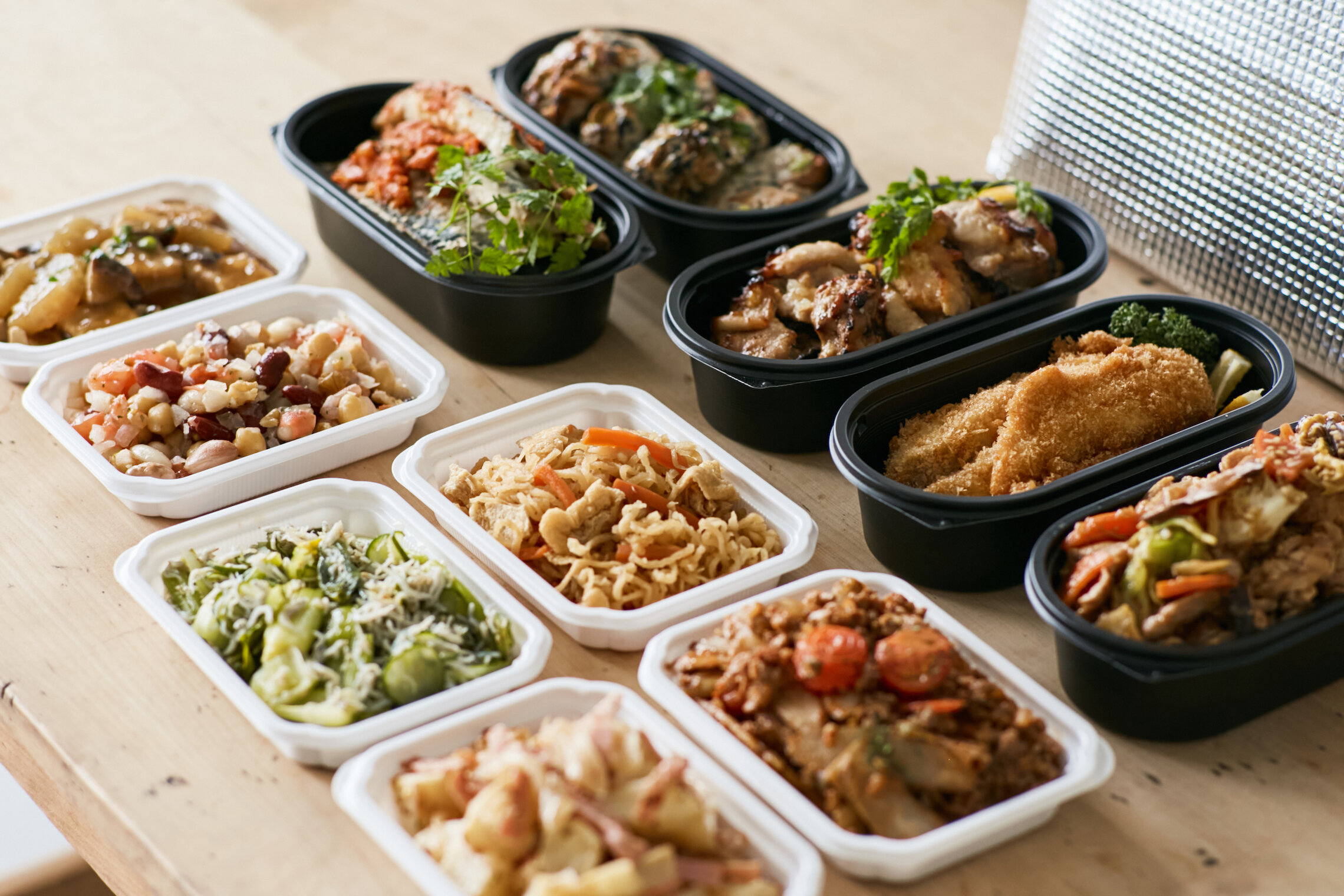 ​Tsukurioki.jp Delivered Cooking image


―What is your own life experience that leads to "Tsukurioki.jp"?
What I felt valued was as simple as "it is as long-term and broad as possible and good for society." Then, when I wondered what the deep challenges many people have in Japan, I came to the point where the problem of duty at home exists.
The original experience is that my father suffered from depression for about 15 years as a child. It wasn't a patriarchal house, but the situation was that my mother was burdened with housework, and since I had four siblings, I think it was difficult to raise children. From the experience of looking at that back, I thought that increasing the burden on women was a serious issue, and the number of people facing it was nothing more than that.


-How did you research the fact that it is marketable and expandable?
I decided to use the time machine model as a quantitative study.
Therefore, I listed about 3000 companies that procure Series A overseas, categorized them, and investigated whether there are similar businesses in Japan. After that, we analyzed the reasons why it was not popular in Japan and why it did not appear, and narrowed down the business ideas to a few.
As a result, it was found that in the food tech field such as food delivery and cloud kitchen, although there are several global unicorn companies, there are few in Japan. In addition, there was only a service to reduce domestic labor for meals by acting as a housekeeper. I thought there was a possibility here.


-How did you acquire the research know-how?
The basics are books, but the experience was useful because it was similar to the way social sciences were studied in graduate school.
The process leading to a startup's PMF (Product Market Fit) combines quantitative and qualitative research. Based on the insights obtained from interviews with people, we hypothesized that "many people think this way", and then conducted a quantitative survey to find out the proportion of people who think so in society as a whole, and scientifically and statistically guarantee it. Let me. The method is quite similar to the research of social sciences.
At "Tsukurioki.jp", we first went to get the primary information, and while investigating what was the problem on an interview basis, we made a draft of the service and conducted a quantitative survey by digital test marketing. If it didn't work, I repeated the interview and refined the service content.


-How long does it take from the business concept to the service release?
The service was officially released in February 2020. It took about 9 months since I pivoted in May 2019. The business model itself was completed in about a month, but it took time to conduct a demonstration experiment from there. Participants in the group interview survey will eat what they actually made, and digital marketing verification will be done using photos to see what kind of products they will buy. Unlike IT-based services, products are "food", so it was difficult to verify the quantity, taste, equipment, and distribution infrastructure for delivery.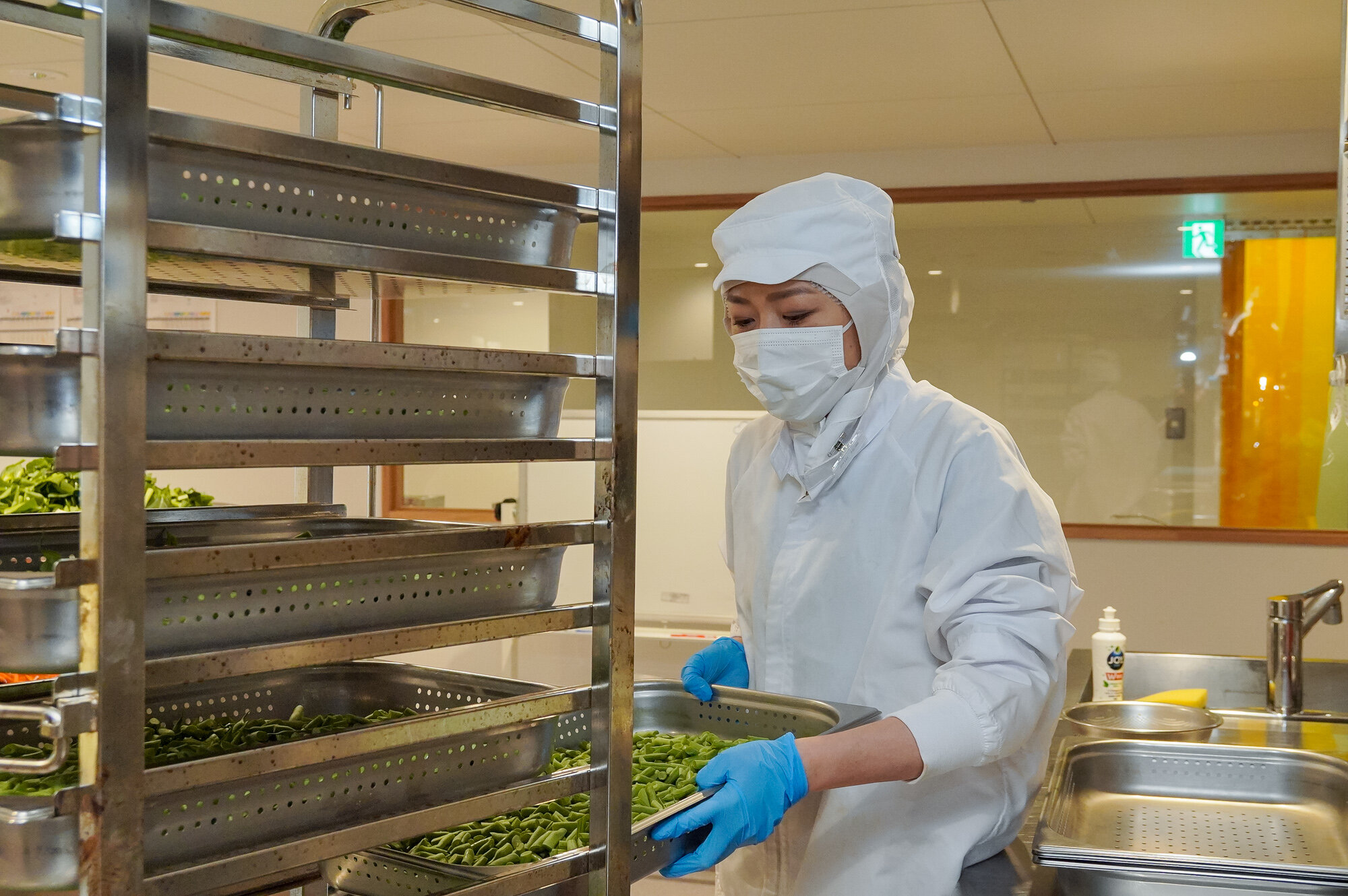 ​Tsukurioki.jp Kitchen



The value of 

OPEN

, 

TRY

, and 

HEALTHY

 was born from the experience of frustration of recruitment.

-Are there any obstacles you encountered in advancing your business?
I still feel the difficulty of hiring. Before the service was released, a member who was supposed to join as an executive candidate suddenly declined. I had a family situation, but I'm sorry that I didn't get any advice. From that reflection, I came to think that we had to create psychological safety so that members could speak openly.
Antway has three values, OPEN, TRY, and HEALTHY, and we think of each as follows.


OPEN: Create an environment that is unabashed and unrelenting, and creates the best collective intelligence
TRY: The team that rotates PDCA at the highest speed in the world.
HEALTHY: Pursuing the health of our customers, ourselves, and society


The experience of the frustration I mentioned earlier has greatly influenced the value of keeping information open within the company so that everyone can be physically and mentally healthy. In order to continue making good products for a long time, we must first be healthy, and if not, we must create an environment where we can consult properly.


-How have you been building and hiring an organization?
Hiring began in earnest in the spring of 2020, and currently (as of October 2021) there are 45 full-time employees and contract employees, and 160 part-time employees.
Until then, I was the only one working full-time. Until the business got off to a good start, I had the meaning of risk hedging, and I was working with an engineer's outsourced member.
When hiring, I thought that people would sympathize with the mission and come in, so I wanted to hire after properly solidifying the mission. I thought that if the mission was solid, the organization and business would follow later.
After the mission has been decided to "remove obligations from every household," I often look at recruitment interviews to see if I can sympathize with those values. As a team, I want to multiply 1 + 1 instead of 2. To that end, I would like to work with someone who can empathize with the mission, be convinced of both internal and external motivation, and then work on the business.


-How do you feel about the business response after the service is released?
Since the verification period was long, we received favorable reviews from customers from the first delivery. In the weekly questionnaire, many people said "I wanted something like this" and "I was waiting for this", and about 90 % of the households said "I want to continue after the second week".
There is one meal kit and depachika side dish in the service competition of "Tsukurioki.jp", but for the dual-income child-rearing generation that we are targeting, "one week's worth of cooked food arrives at home. I feel once again that the point is worthwhile.


Helped by empirical and realistic advice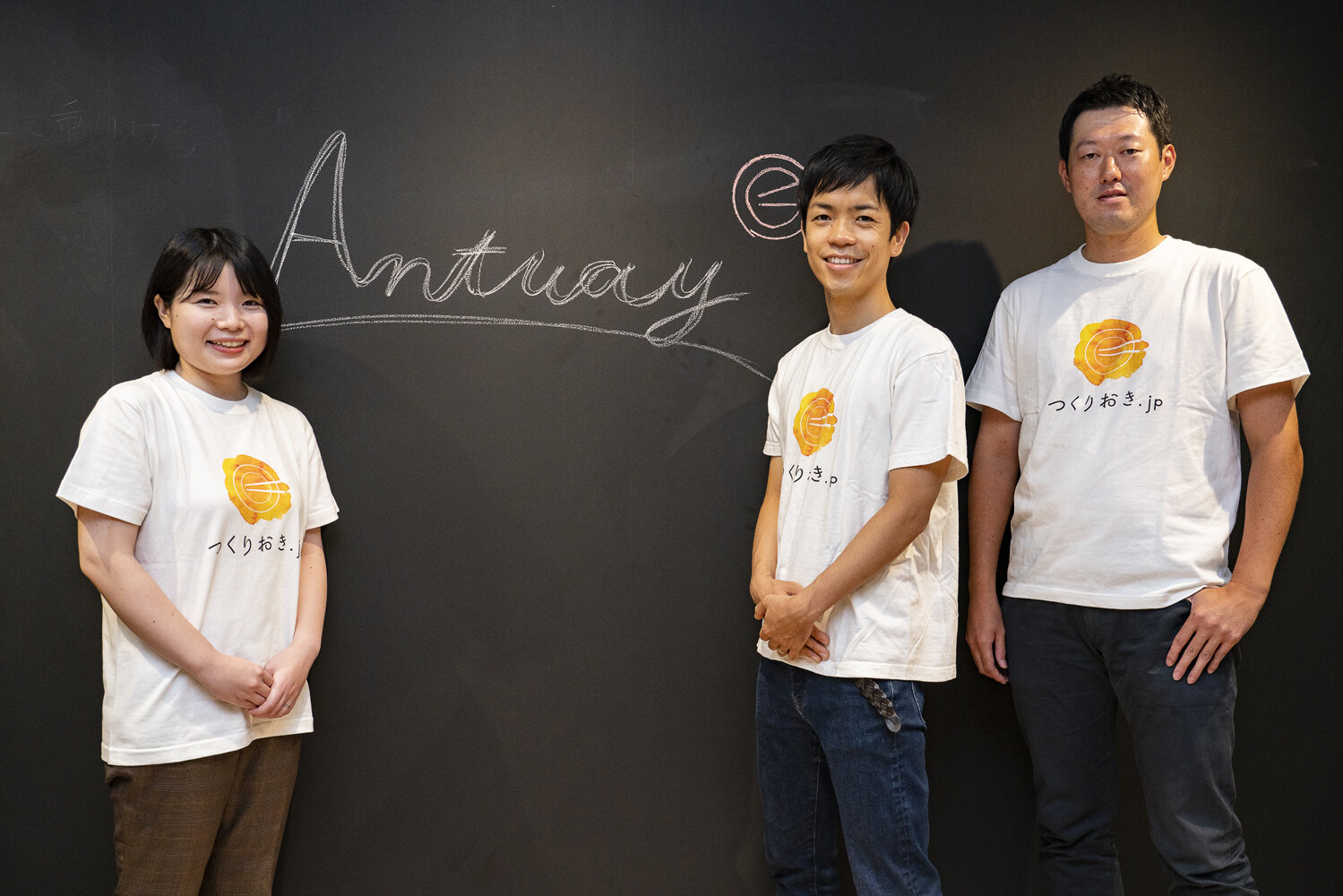 Mr. Maejima (center), Yukari Miyagawa (left), capitalist in charge of JAFCO, Takayuki Matsumoto (right)

-In June 2021, a total of 1.5 billion yen was raised, including loans from JAFCO and others. Why did you decide to raise money from JAFCO?
Our services have the property that services and area expansion cannot be achieved without a certain amount of initial capital investment. The theory for increasing productivity and delivering high-quality products has been solidified, and we needed a VC who could work with us for the future expansion phase.
So, in the spring of 2020, I met Mr. Matsumoto of JAFCO who had contacted me. I had the impression that he was a very well-balanced person with a strong risk perspective when looking at the numbers in detail. From the experience of seeing many companies, it was a big deciding factor that I was able to give specific advice such as "If you move like this, this kind of risk will come out" in detail each time.
To tell the truth, I have an in-house list of what I want from VCs, which I have seen while raising funds with Series A during the seed period. It is listed as if you can comment from the perspective of risk, business figures, governance, market conditions, etc. Even considering that, I feel that Mr. Matsumoto's accuracy is very reliable. I did.
Even at the due diligence stage, he also raised issues such as "It would be better to do this because the amount of money required to attract customers is large considering the future," regarding the part related to the business priority of the medium- to long-term strategy. For me, I thought that the business plan and the existing continuation rate were relatively good numbers, but I learned that there was a perspective that I hadn't seen yet.


-How do you see the relationship and support system after receiving the investment?
It is as thick as expected. Once again, I feel that JAFCO's strength lies in the abundance of resources in the support system. From now on, it will be very important to manage budget performance, so at monthly regular meetings, we will discuss the achievement status of KPIs, reasons for behind, and risk matters that do not appear in KPIs.
Recruitment support is also really helpful, and we have received a lot of target list, scout transmission, and agent introductions for sending scouts. It's really helpful to be able to do things that we can't do on our own, such as asking us to run an online event for hiring paid customers.


​-Is HR support difficult in areas where management, including Mr. Maejima, does not have a deep understanding of the ideas and culture? How do you look at each other?
We talk quite deeply during the due diligence stage, and we continue to interact closely with the recruiting members.
Regarding the human resources to be hired, we also receive advice with reference to other investment destinations, such as "At this stage, we need human resources who can move in multiple ways, but in the future it is better to hire professional human resources even if the annual income rises." .. Mr. Matsumoto always says, "We will take up the parts that can be taken up so that the president can concentrate more on management and business," and he is a very reliable person.



The original experience and mission do not have to be fixed. It is important to decide and try to move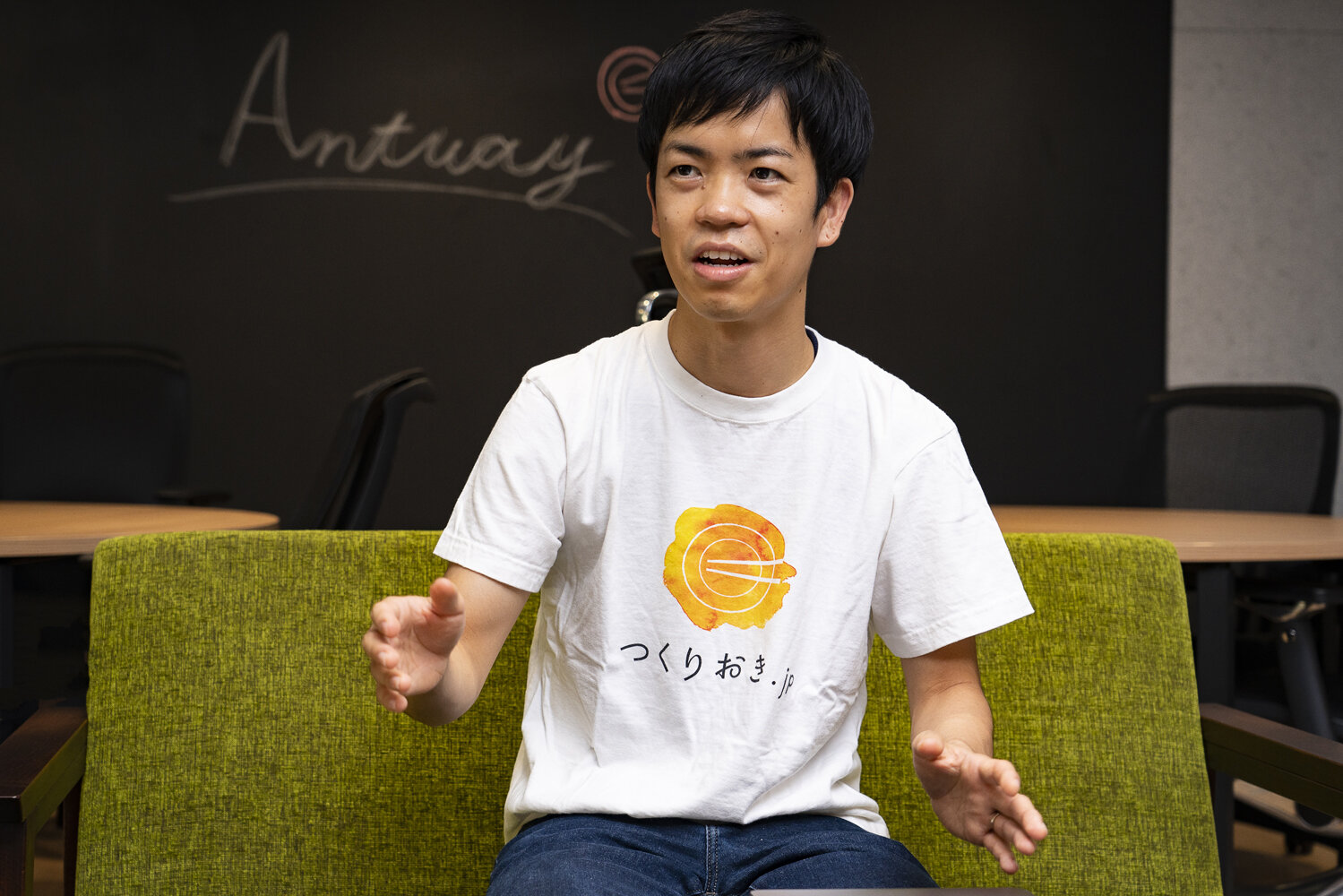 -What kind of people are active in Antway, and what kind of human resources do you want to join in the future?
It is premised that you sympathize with the mission, and many people have a good balance between pride and self-confidence. Those who are confident in the skills and experience they have cultivated, but who do not have excessive pride and have a light footwork. I feel that the one with faster unlearning fits better.
As for specific human resources, mid-career employees who have been in large companies for 5 to 10 years are very active. Due to the characteristics of our service, once the equipment and conductor design are made, it is irreversible, so we have to imagine the place where it was operated on a large scale. Those who have seen the expansion phase in a large company can predict and create what challenges will occur in the development and operation of huge services.
You may think that it is difficult to start up from a large company, but at our company, we think that we have an environment where we can immediately apply the knowledge we have gained.


-What do you want to do in the future to realize Antway 's mission of "eliminating obligations from every household"?
First of all, we will work to expand the service area of "Tsukurioki.jp" and improve the service. In the future, in addition to "Tsukurioki.jp", I would like to provide services that solve problems in the home and lead a richer life. "Tsukurioki.jp" has the theme of "comfort and discovery", so what kind of service would create a space in the home and create a margin, which would lead to discovery? We are also starting business verification of option plans.
I believe that building the customer base, logistics, and warehouse equipment of "Tsukurioki.jp" will lead to future service development.


-Please tell us your beliefs, ideas, and aspirations that you have cherished as an entrepreneur.
Aspiration is a mission and a social image that I want to achieve. I tried not to lie there. Is what you are doing properly connected to the mission, or is it twisted for the convenience of the moment? While thinking of the word "unique devotion," you are always conscious of it.


-Finally, could you give us a message or advice for those who want to become an entrepreneur?
Looking at the entrepreneurs around you, you may think that it is impossible because you do not have the original experience, or that it is difficult because you cannot draw a mission. However, in today's Japanese society, few people have a strong original experience.
I think the first challenge is a topic that you are a little worried about. When I try to move "I'm worried about this", I notice that "it's different" or "this may be an issue". The more you move, the sharper it becomes, so it is important to decide and move first.
I don't think there are any entrepreneurs who can see the goal from the beginning, and few people have a solid mission. It is natural that there is no original experience. I hope you will take a step forward with the ease of deciding what to do tomorrow.