"Entrepreneurial aspirations" to hear the background of deciding to start a business, the conflict until the business gets on track, and the desire to realize through the business.
In the 17th meeting, we interviewed Mr. Kiyohiro Kouno, CEO of Giver Take All .inc, which operates the free consultation service "auka" for custom-built houses.
【profile】
CEO Giver Take All .inc CEO Kiyohiro Kouno
2009Joined a Japanese consulting firm in April 2014. While the number of bankrupt companies increased due to the Lehman shock, he experienced on-site consulting for the housing real estate industry, which is directly linked to results. We provide consulting on various themes such as "strategic medium-term management plan formulation," "product development," "strengthening sales capabilities," and "organizational development." In February 2017, he founded Giver Take All .inc, Ltd. and became CEO. In February 2018, we launched the auka business focusing on Kumamoto prefecture. Until now.

[What'sGiver Take All .inc]
Zero the cost of making decisions in life. My home is said to be the most expensive shopping in my life. About 550,000 homeowners are built each year for self-ownership, and the purchasing process is at the height of complexity. This is because it takes only one month to make complex decisions that are irreversible, have a large digital divide, and influence each other, such as choosing the best mortgage, finding a real estate property, and choosing a home maker. Auka, a matching platform for homebuyers and homemakers, redefines the process of home purchases with technology and human power to "a world where you can make a once-in-a-lifetime purchase with the touch of a button."
"Start a business by the age of

30

"
-Mr. Kouno has graduated from the Department of Corporate Management. Did you have a desire to start a business since you were a student?
Yes. I wanted to start a business by the age of 30. My mother's brother runs a flower seedling sales company, and when I was a junior high school student, I worked part-time there. When my uncle passed away, I was shocked by the amount of flowers I received and realized that "the work that so many people think of is amazing." That experience has led to my current entrepreneurial life.

-After graduating from university, you have experience with two Japanese consulting firms.
I wanted to start a business, but I hadn't decided what to start, so I chose a job where I could meet a lot of small business owners. The company I joined happened to be strong in the housing real estate industry, and when I was a new consultant, I really gained experience from the beginning, such as serving customers at the housing exhibition hall and mowing grass as part of sales support for condominiums.

-At the second company, he has been brilliantly active, such as being appointed as a business manager at the age of 28. What did you focus on when managing your organization at that time?
We valued the ratio of utilizing each person's strengths = 70 % and overcoming weaknesses = 30 %. As a consultant, when formulating a medium-term management plan for a company, I realized that especially for small and medium-sized enterprises with limited resources, the company will not grow unless 80 % of the resources are allocated to "opportunity x strength". matter. I think the same can be said for organizations, but most companies do things that apply employees to what they want them to remember, so they don't grow.
I named each subordinate after "Co., Ltd." and focused on utilizing each individual's strengths as a manager. Management is difficult because there are many older subordinates in the consulting firm, but in that way I was able to develop my personal strength and grow into a team that is overwhelmingly faster than other teams.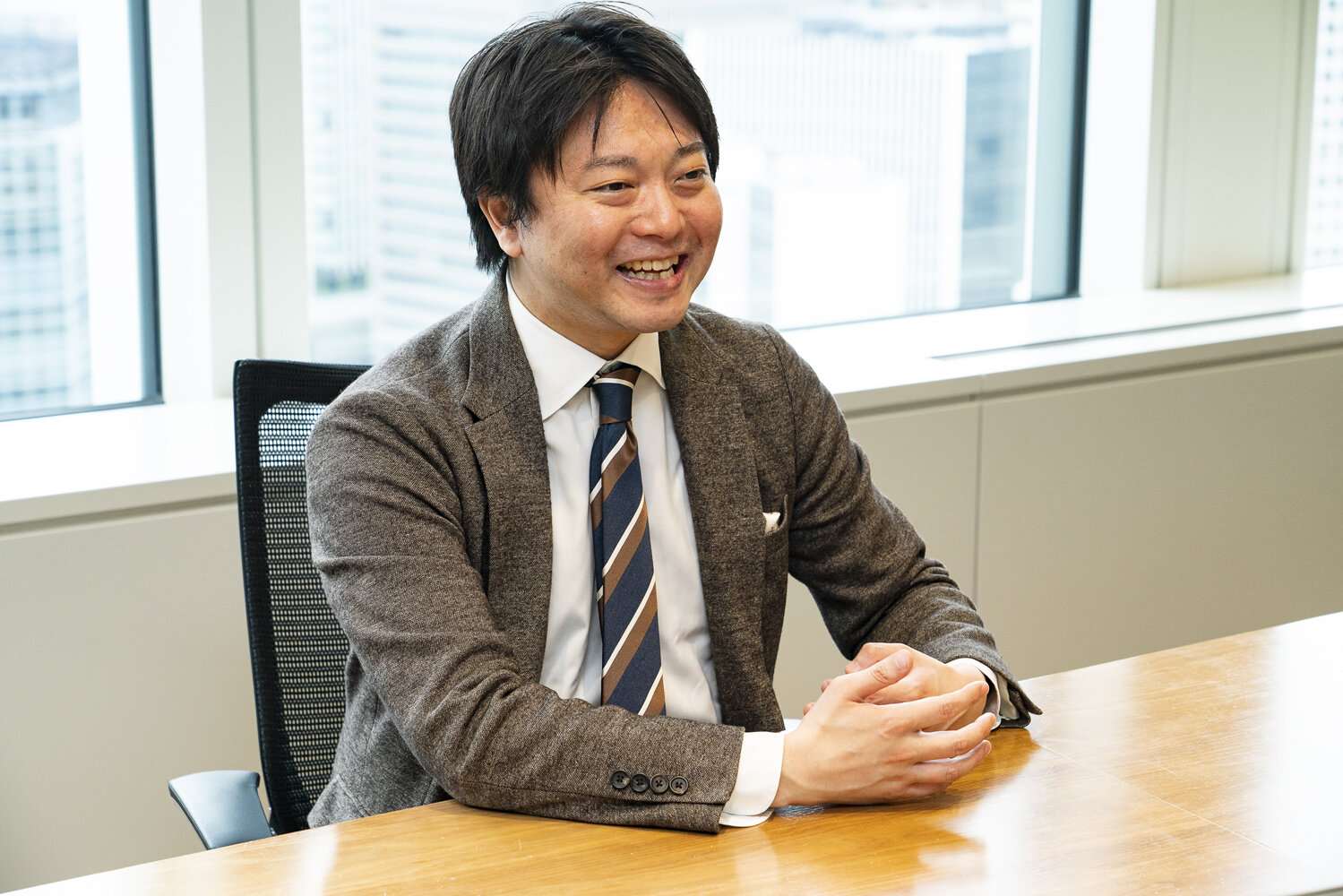 -After that, he started a business in 2017 at the age of 30. That's exactly what you say, but why did you decide to use residential real estate as your business domain?
After working in the residential real estate industry, I thought, "I can devote my life to this industry." Before the age of 30, a local classmate started buying his own home. I have a long history in this industry, so when I listened to it after I bought it, I found a point that made me feel "mottainai". Of course, I can't say to myself, "If you have another house maker, you can buy a house of the same grade at a lower price," or "This floor plan is likely to cause problems in the future." I felt that I could make better decisions.
Despite the expensive shopping of home, only a short period of time is given to decision making. With different reasons and circumstances for buying, we will move the person's feelings and help them make the best decisions. I was convinced that the process would be very rewarding.
Management consultants make a lot of decisions on paper, but the final step on behalf of the other person depends on whether or not the person's "face" comes to mind. Listening to my classmates, I became clear about the faces of people I might be able to save. At that moment, I thought, "If this is the case, you can choose to start a business even if you take risks."

-Currently, you are developing a free consultation service for custom-built homes, but it seems that it was a different service that was launched at the beginning of the business.
At that time, the sharing economy market was expanding rapidly, so we started a matching service that allows "people who want to build a house" and "people who built a house" to exchange information. The first area I chose was Kumamoto prefecture. The reason is that there was a demand for reconstruction a little after the earthquake, and that Kumamoto Prefecture is easy to market because it is concentrated in one area excluding Aso and Amakusa.
However, the service does not start up easily because it is not possible unless the users live within a distance where they can actually tour the house, so we decided to pivot in half a year. I only took one year to consider the business plan, so I was naïve now that I think about it. 

-Are you the only one founded?
Yes. System development was outsourced. But I thought that wouldn't work, and when I asked the people I met on the business matching app for information on excellent engineers, multiple people named the same engineer. That is Tatsuya Izumimori, who is currently the CTO of the Company. I was introduced to him immediately and consulted with Izumimori about the problems with the system, but he decided to join the company after that. The job I asked him to do on the first day of joining the company was to destroy the code for the first service ... (laughs).


"

Auka

" was born with the voice of the user as a hint
-How was the free consultation service "auka" for custom-built homes created?
Actually, before that, I launched another service, which was in the position of "media" for those who want to buy custom-built homes. It is a service that allows you to post interviews with purchasers and make reservations with construction shops and house makers on the media. However, it is a high hurdle for users to suddenly make a reservation for a specific company from the media. I myself am not from the media, so I couldn't develop my business as much as I wanted, and I couldn't get it on track.
The angel investors who I often consulted with gave me advice. I was surprised when asked, "Can Mr. Kouno really stand in the media business?" My strength is to encourage behavior change relative to the user and guide them in the right direction. With media, I cannot take full advantage of these strengths. However, since I had a list of users and contractors in Kumamoto prefecture, it was ideal to have a pivot that could make use of those assets. So, I called the users and asked them about their needs directly.

-It's a steady but reliable tactic. The user's voice collected there was a hint for the birth of "auka".
Yes. It turned out that if a coordinator intervenes between the user and the contractor, matching will occur and it will be easier to connect to the store. First of all, when I changed the "Reservation" button on the current site to "Consultation", I received 10 inquiries a month, and 40 % of the telephone consultations led to appointments. From there, it took about a year to switch to the current form of consultation service, and now 20 contracts are concluded each month.

-Specifically, what kind of flow did you create the service?
Initially, only I and another employee took the consultation because it requires specialized knowledge, but in order to increase the number of coordinators, we introduced a mechanism to take a questionnaire before the consultation. Despite the volume of 30 questions, many responded politely, and the quality of telephone consultations became stable. In addition, it takes about 3 months to purchase a house, but it is important to follow up until the contract is concluded, so we have introduced a mechanism to follow up on LINE. Currently, we are also making it possible to answer questionnaires on LINE.
Since the operation is a long-term service, it is also a point to devise an operation construction that makes full use of the knowledge of the consulting era, "Which data can be obtained and which KPI can be improved". The user's My Page information, the coordinator's input information, and the contractor's sales staff's input information are all linked, and the data is aggregated and accumulated for each user, improving the number of coordinators and the contract rate. In addition, since no company has data such as "customers with this attribute are highly satisfied when they go to this construction shop" and "this sales staff is good at this field", these data are diverted to media and unique. If we can post the information on, we think that the response can be further expanded.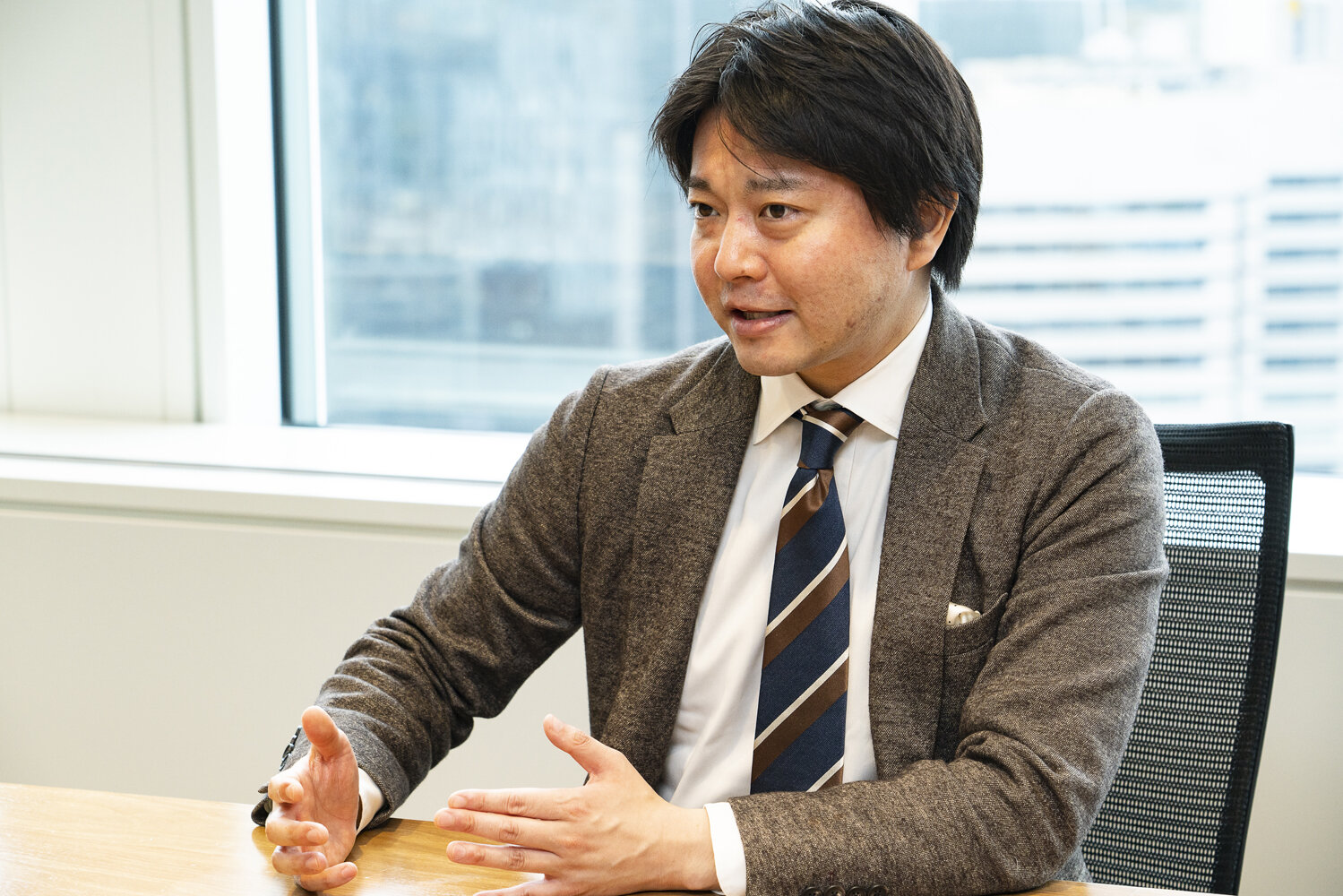 -How far has the service development area expanded now?
The business is starting to turn around in 9 areas. It has expanded to 16 areas including the place where media construction and advertising have started. Mainly in local trade areas where there is a need to purchase single-family homes, and areas where the trade area is not divided, such as Kumamoto. When selecting the contractors to introduce, we set unique indicators such as construction quality, price, and after-sales follow-up, and cooperate with about 5 to 30 companies per area.

-What are your strengths from the perspective of the construction company?
Compared to other referral-type services, we have received comments such as "It is easy to organize business negotiations because there is abundant advance information", "Service follow-up is polite", and "It is convenient when you are busy because you can communicate quickly with your smartphone". It is a mechanism to receive a success fee when a contract is concluded, but in many cases it is about half the cost of normal counter sales, and it is often said that it is "cheaper than operating directly in-house".

The housing industry is now in the "dawn" when digitalization begins
-Following Pre-Series A in 2019, JAFCO's lead investment funding was completed in August​ ​2021. What is the purpose of this funding?
This is to focus on expanding the area. We are aiming to expand to 21 areas in the next year. Based on the results of the existing area, it was found that the economics of the business itself will be established. Therefore, I would like to expand the area first, accumulate more data, and then create a cycle in which good local contractors use it more and more, which will lead to an improvement in the contract rate.

-Please tell us how you received the investment from Jafco.
The trigger was an introduction from President Wada of Monex Ventures, who invested in Pre-Series A. When I first met with capitalist Mr. Onuma, I felt that the atmosphere seemed to suit me, and I remember sending a thank-you message to Mr. Wada.
Our business domain is not a "glittering" domain like so-called AI and blockchain. The market seems to be completed by many major companies, but in reality, there are many parts where users and contractors are not completely satisfied, and it is a steady business that is close to them. I really liked that area and wanted to ask a capitalist who felt the potential, but I soon learned from the first interview that Mr. Onuma was such a person. After that, he proceeded with the examination speedily, and after considering about 10 to 15 other companies, I decided to ask JAFCO.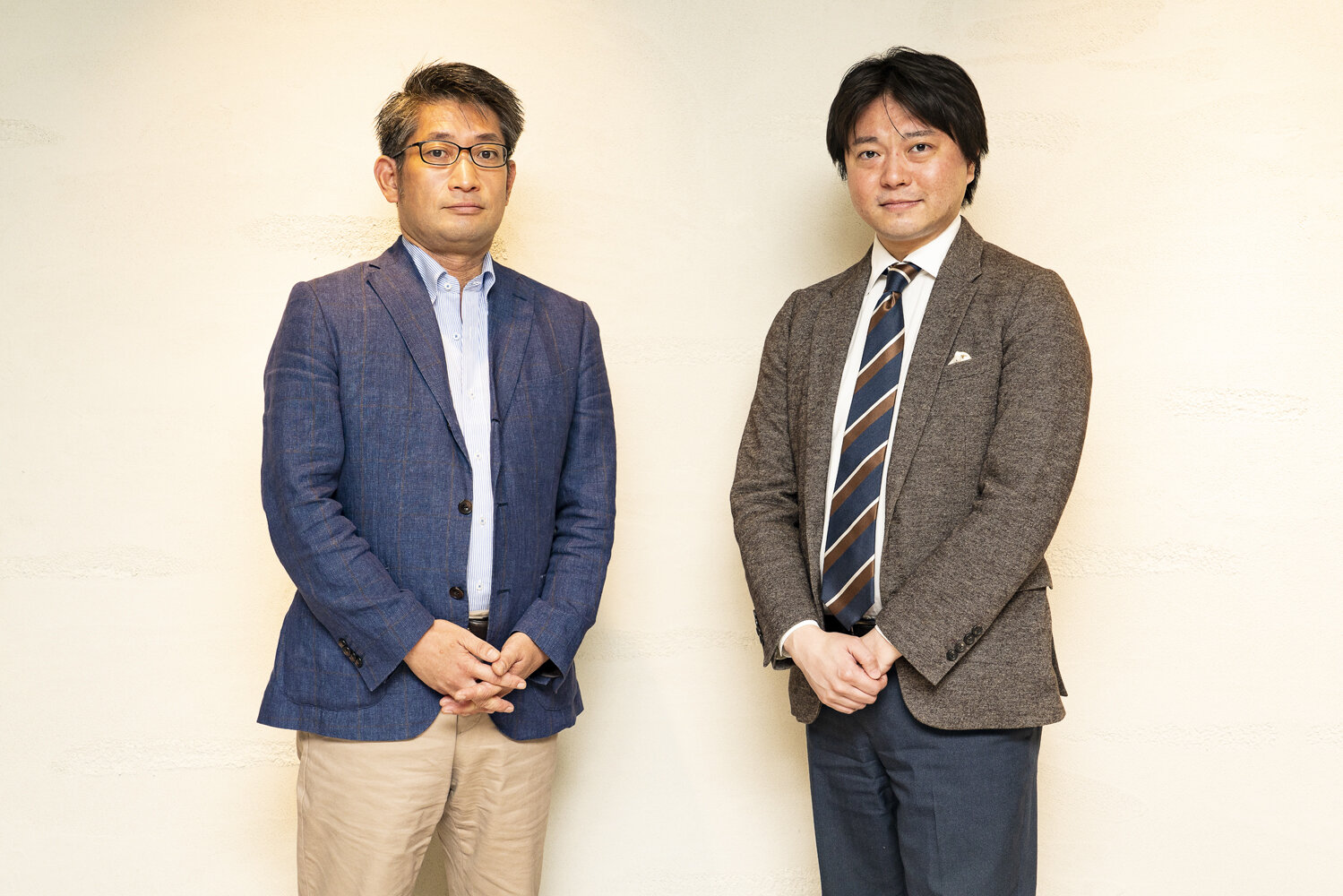 Mr. Kouno and Haruyoshi Onuma, the capitalist in charge of JAFCO (left)
-What kind of support do you plan to receive in the future?
High priority is to support the recruitment of executives. Although there is a system for hiring players, hiring managers is mandatory after Series A. With the cooperation of JAFCO's HR support team, I am impressed with the high density and good setup, even though we have only held a few meetings.

-What do you want to emphasize in organizational development and recruitment?
We have introduced remote work before the Corona disaster and are now fully remote. An online organization can only be established as an independent group, but it is a problem as a member of an organization that it does not show interest in others just because it is independent. We carry out 1 on 1 with all employees on a regular basis, and message that "let's finish our work with high standards" and "let's help if there is a problem". Although it is a difficult order, I think that organizational management works like Chinese medicine, so I am particular about continuing to convey the philosophy without blurring.
We are in a great opportunity right now. As ZOZO overturned the common sense that "clothes cannot be sold online" and permeated it, the trend of marketplaces entering highly complex industries and digitizing them has been gaining momentum in recent years. I see my company as a managed marketplace, but the huge market of the housing industry is about to begin digitalization. If you want to take on a big challenge in the early days, I would like you to join us.
Zero life decision costs
-Please tell us about the long-term outlook for the company.
With the goal of an IPO in December​ ​2025, we aim to achieve an annual distribution amount of 100 billion yen, or 5000 buildings per year when converted to homes. Since it is important for the marketplace to increase the total distribution amount, we will aim for a total distribution amount of 2 trillion yen in the area of high unit price long-term study products in the future.
Our mission is to "zero life decision costs". In addition, by realizing this, we will create a "world where shopping once in a lifetime can be realized with the touch of a button." When buying a house, there are four costs: "information gathering," "coordination negotiations," "trust formation," and "decision-making," but conventional housing information media only covers information-related costs. We will make the decision cost as close to zero as possible by taking advantage of the characteristics of a managed marketplace with human intervention, and create a world where people can buy a house with more peace of mind. In addition to housing, there are many big decision scenes in life such as child insurance and parental care. Since the pre-consultation questionnaire provides information such as family structure and annual income, we believe that if we can use that information to solve problems that may occur in the future, we will be able to help reduce decision costs throughout the customer's life.
If you have any sympathy with us, we are hiring mid-career, so I would be grateful if you could visit our website here (laughs).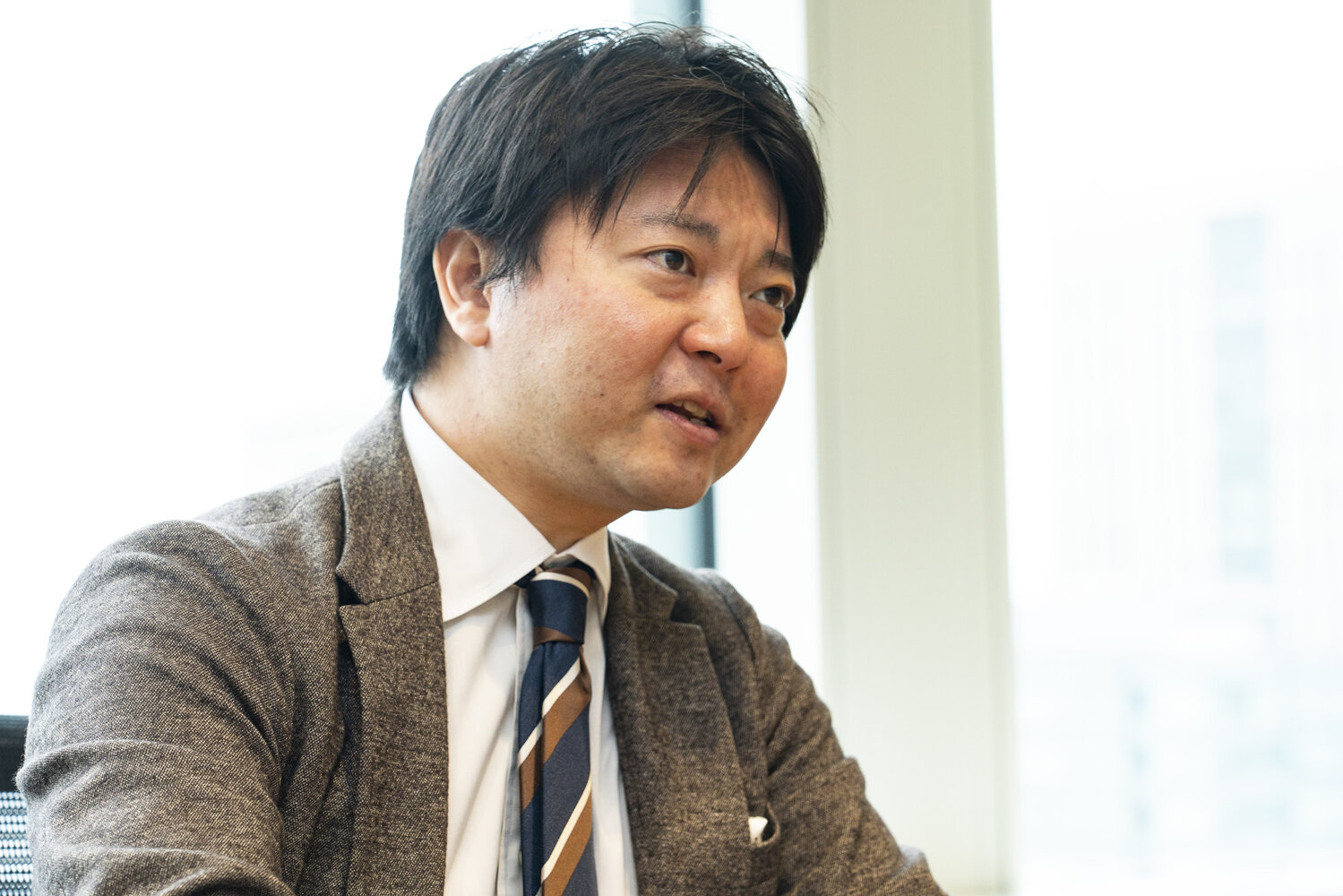 -Can you tell us about Mr. Kouno's "ambition as an entrepreneur"?
I like the process of changing people's feelings, so I think it's my mission to support life decisions. I would like to derive the relationship that I received through "auka" and lead it to a decision that will make the income and expenditure of that person's life positive, a decision that raises the QOL, and a decision that will have a positive impact on disasters and environmental problems.

-Finally, do you have a message for future entrepreneurs?
What I think is important is to "try it first". It makes sense to think, but if you're worried, thinking about it won't move you forward, so if you're worried, it's a good idea to start a business. All successful entrepreneurs are people who can move without worry. Don't forget that "now" is always the youngest, and take action.