The "JAFCO HR Committee" started in January​ ​2021. Members involved in HR strategy at JAFCO's investee companies bring their own themes they want to talk about and discuss them online. We will share the worries and knowledge about HR at startups and disseminate real knowledge of the site. So why did you establish the HR Committee in the first place? We interviewed Shintaro Kanazawa and Takayuki Nishinaka of the HR Support Team of the Business Development Department, who are the founders and facilitators.
【profile】
Shintaro Kanazawa Kanazawa
Joined Works Applications Co., Ltd. Participated in Egg Forward in 2017. As an executive officer, he has been working on organizational issues and human resources issues in many companies. Currently at JAFCO, engaged in startup organization and human resource development support to increase the value of investees.
Takayuki Nishinaka Nishinaka
Engaged in a wide range of venture investment, M & A advisory business, investee support and VC business.
He has been working on alliances between startups and large companies for more than 10 years, and has a wealth of experience in collaboration between startups and large companies.

HR The committee is raw

HR

A place to share issues
-Please tell us how the HR Committee was established.
For the growth of the Kanazawa business, it is essential for any company to formulate a human resources strategy and establish a personnel evaluation system as the organization expands. The worries of each stage are diverse, and the challenges quickly become obsolete. Because it is raw, I thought that the state-of-the-art information sharing place was meaningful.
So, what kind of HR issues do JAFCO's investment destinations, startups and venture companies, have? The HR Committee has been established to provide opportunities for discussions with HR managers on themes.

We handle everything from planning to implementation of human resources strategies linked to organizational strategies.
-How did Jafco face the "HR" realm? What knowledge do you have in leading the HR Committee?
Kanazawa JAFCO has an HR support team dedicated to recruiting support for investee companies. It used to be part of sales support, but in 2017 we separated the hiring area and launched a team that can respond to the individual hiring needs of companies. We support all areas related to "people and organizations", from formulating hiring policies linked to business strategies to executing specific hiring activities, evaluation systems after joining the company, and training plans.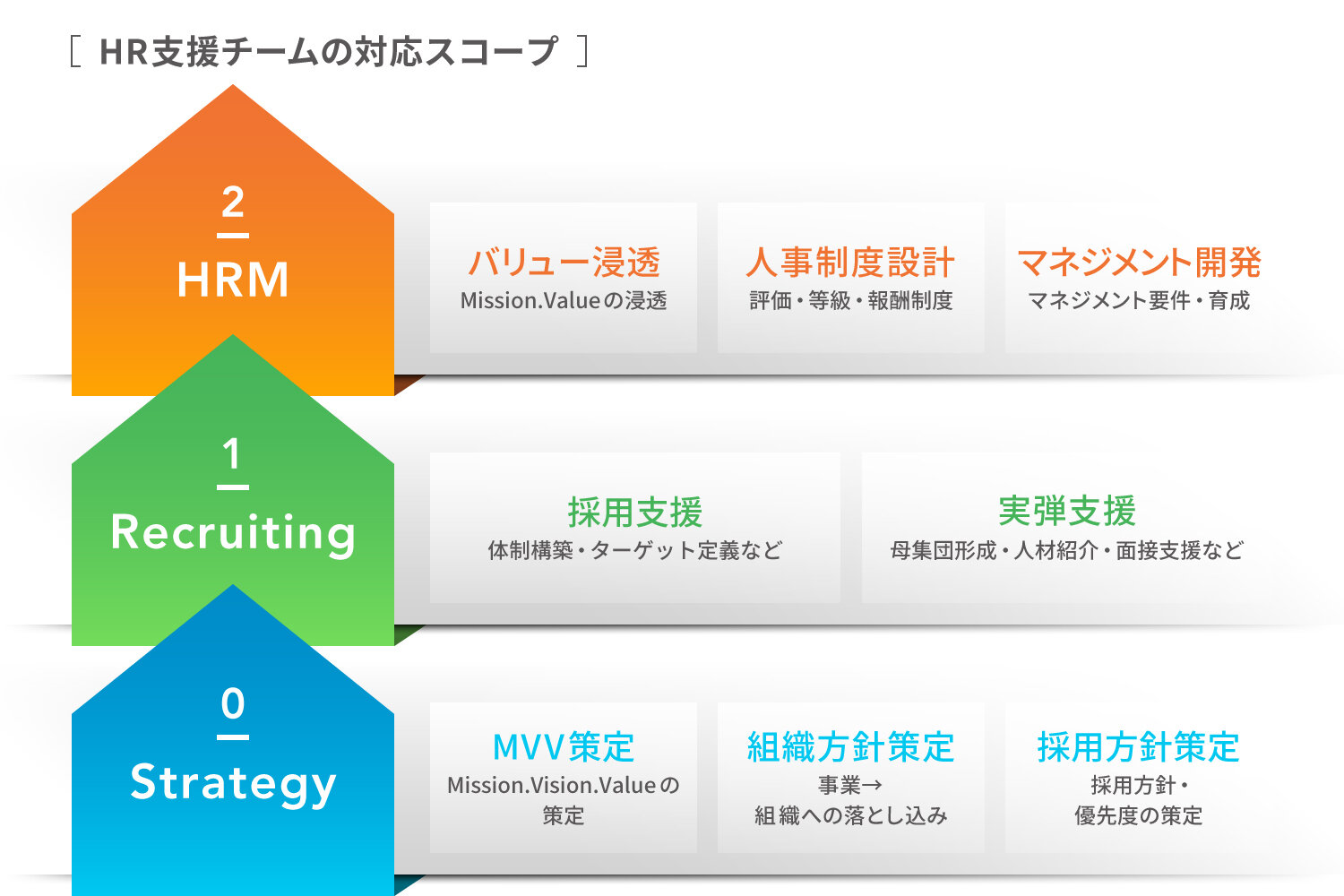 -Please tell us a specific example of recruitment support for investee businesses.
Nishinaka: We have been deeply involved in organizational strategy with ​KINS Co., Ltd., which develops comprehensive fungus care services, even before the investment (* Completed financing of 300 million yen from JAFCO Group in October​ ​2020). With Mr. Minoru Shimokawa, the representative director, we held discussions about the ideal organizational image before the investment, and after the investment was executed, we started recruitment support based on the discussion contents. Three months after the investment, I was able to hire a marketing manager in an important position.
In addition, at the EC-related start-up companies that JAFCO invested in 2019, investment managers play a central role in formulating hiring plans based on business strategies. As a result of considering all hiring methods for hiring three business managers, we decided to unify them into a human resources introduction company (agent).
In the actual recruitment activities, JAFCO's investment manager served as the contact point, interviewed about 40 candidates, and scrutinized and narrowed down the matching with the organizational culture. As a result, 2 out of 3 current business managers I was able to adopt the name via JAFCO.
In addition, I was convinced that the person I met through the hiring process was the one I needed when looking at the future expansion of the organization of the investee, so I was in a position I did not have at the beginning, but "There is such an excellent person. Therefore, even if you make this position, you should hire it, "he consulted with the management and decided to hire it on the corporate side. It is now an indispensable member for business expansion.
Recruitment support, which is calculated backwards from the desired organization and business goals, is an area where JAFCO has long focused and accumulated know-how. With the launch of the HR Committee, we believe that disseminating the latest status of investment companies will be a valuable suggestion in promoting recruitment support that enhances the corporate value of investment companies.

HR We will prepare the soil that can catch up even for entrepreneurs who do not have the knowledge of
-What kind of theme will Jafco's HR support team work on in the future? And how do you connect to the HR Committee?
Kanazawa JAFCO HR support team is about to start
1, Strengthening live ammunition support
2, Realization of a strong organization
We will work on two things.
In 1, we aim to pinpoint recruitment and expand the scope of coverage for investees.
In 2, we aim to contribute to investees in all HR themes other than recruitment.
At the HR Committee, we believe that gaining knowledge of what the HR manager in the field has failed and how he has overcome it will lead to a return to the investee. JAFCO will accumulate and provide HR knowledge so that entrepreneurs can concentrate on their business. The HR Committee will be a part of the soil preparation and will work to give back.
The theme of the first "JAFCO HR Committee" is "The division of roles between entrepreneurs and HR managers." We will introduce it in detail in the next article, so please pay attention to this series.