"Entrepreneurial aspirations" to hear the background of deciding to start a business, the conflict until the business gets on track, and the desire to realize through the business.
In the 7th session, we interviewed Mr. Kenta Sasahara, CEO of Holmes Co., Ltd., which provides the contract management system "Homes Cloud".
【profile】
​Holmes Co., Ltd. CEO Kenta Sasahara Sasahara
After passing the bar examination, worked at a law firm as a lawyer. Established a lawyer corporation PRESIDENT in 2013. Established Rigsey Co., Ltd. (currently Holmes Co., Ltd.) in 2017 to realize the desire to "eliminate conflict trials from the world." Currently, he has canceled his lawyer registration and is focusing on the growth of the contract management system "Homes Cloud" provided by the company as CEO.
[What's​ ​Holmes Co., Ltd.]
Holmes aims for a future in which diverse people can play an active role and their rights and obligations are naturally realized by solving the essential issues of contracts with the aim of "eliminating conflict trials from the world." "Homes Cloud" provided by Holmes is the first "contract management system" in Japan that realizes operational efficiency and productivity improvement through optimization of contract process and contract life cycle management. It is possible to carry out complicated contract work involving various departments from the business division to the legal department without hesitation, such as contract creation, legal consultation, seal application, conclusion, storage, status management, etc.


"Contract" issues that I felt as a lawyer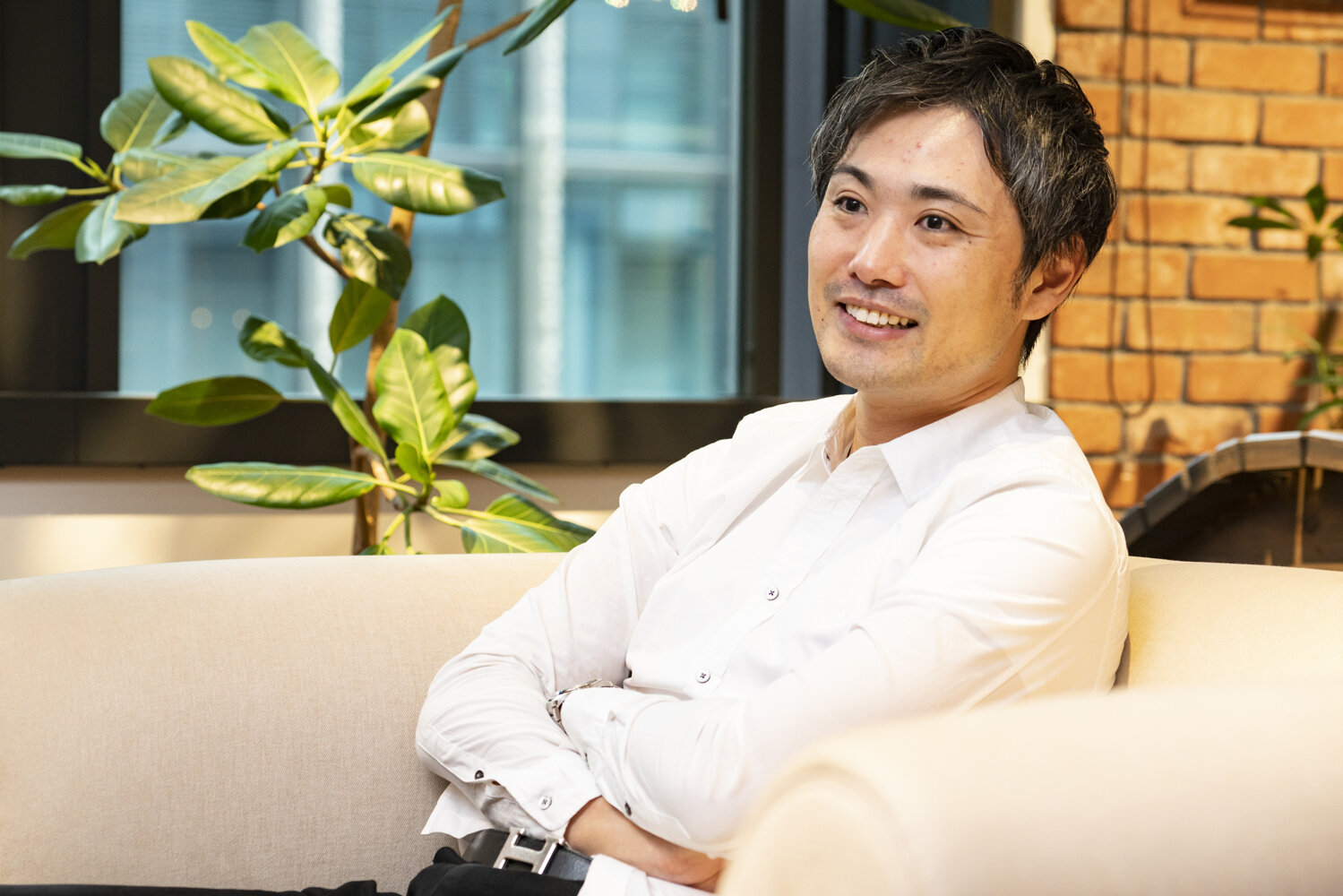 -First of all, I would like to ask you about the story before starting a business. What made you want to become a lawyer?
To tell the truth, there was no clear motive at first. I immediately quit the financial company that I got a job after graduating from the law school, and when I was wondering what to do from now on, I heard that my friend had accepted the law school and tried to challenge myself. After that, in 2008, I passed the old bar examination, took judicial training, and entered a law firm in Tokyo.

-You started a lawyer corporation immediately after working for about two and a half years. Did you consider independence from the beginning?
Yes. In order to gain experience as a lawyer, I chose an office that handles a wide range of matters, from general civil affairs to corporate legal affairs and criminal cases. I was allowed to win the project myself, so I was actively engaged in sales activities while learning the know-how from an acquaintance who was active as a top sales person at an insurance company.

​-Holmes has a desire to "eliminate conflict trials from the world," but did you have that feeling from that time?
I agree. At that time, I was thinking about what I wanted to achieve as a lawyer, but the biggest challenge I felt was the "contract" dispute.
Contract work becomes more complicated as the number of related departments varies, but there are many companies that do not have a contract process or management system in place. For this reason, they may end up with a verbal promise without signing a contract, which may lead to trouble, or they may unintentionally breach the contract because they do not understand the contract details. Disputes caused by such things occur regardless of the size of the company or the type of industry, and I have seen many consequences that no one seems happy even if they spend money, time and effort to win the trial.
In the first place, if the mechanism for managing contracts is in place, it will not be a trial, and even if a problem occurs, it can be ended with a fire. From such a feeling, I came to want to go on the path of preventive legal affairs.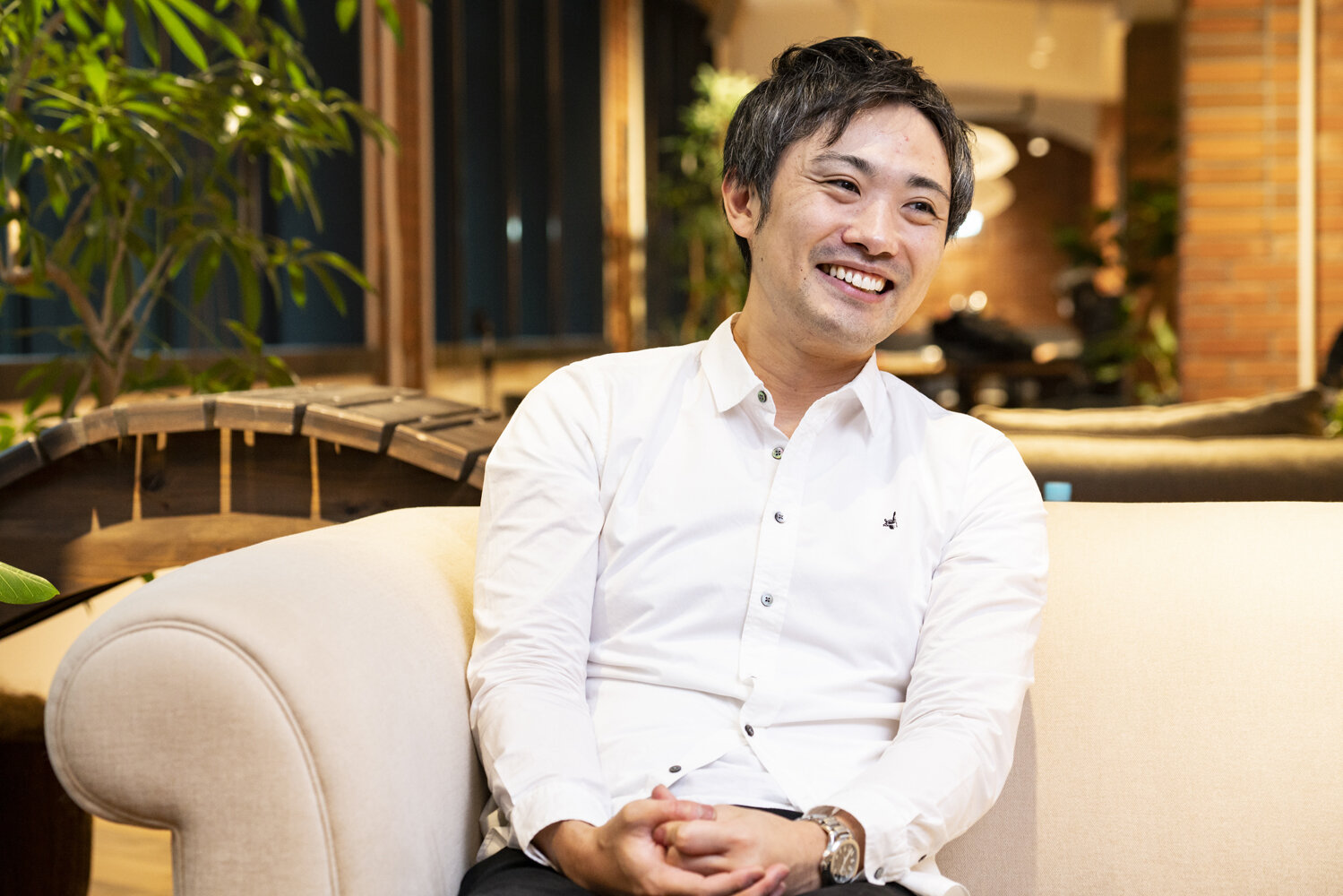 -Did the lawyer corporation you established yourself focus on preventive legal affairs?
​I have been actively reviewing the contracts of my advisors, but the idea of adding to enlighten each company that "the contract is important" is far from realizing my ambition. It is known even if it becomes an office with 1000 lawyers. From that time, I vaguely thought that if we were to transform Japan as a whole, we would need a system that uses IT instead of manpower.

-From that point on, you started to be conscious of starting a business.
I've always loved Ryotaro Shiba's "Ryoma Goes His Way," and I've read a lot of books by business owners such as Masayoshi Son and Kazuo Inamori, so I had a longing for entrepreneurship. However, at this time, the feeling of "let's make a product that is used all over Japan to realize our ambitions" was stronger than "let's start a business".


Cloud contract service that can consistently perform from contract creation to management
-What was your first effort when you decided to develop a product?
I'm looking for an engineer. I didn't have any tips at all, so I asked the vendor of the platform introduced by the lawyer corporation. Initially, I was thinking of a service that allows you to create contracts on mobile. I spent millions of yen to develop it, but it didn't quite come out as I had imagined, and it ended without launching.

-What was the reason why it didn't work?
I think the factor was the one-off outsourcing style of paying the estimated amount and having them make the ones as instructed. Since improvement is the life of a startup, we needed a partner who would continue to work on development while discussing it thoroughly.
Taking advantage of that lesson, we proceeded with the development of the prototype of the "Homes Cloud" that we are currently providing by continuously requesting it under a monthly contract. When I told an adviser of a lawyer corporation, "I'm thinking of starting a business related to contracts," he was interested in the legal tech area and introduced me to a subsidiary that is engaged in development business. is.
It took more than a year to develop because of my main business, but I decided that it would be better to launch early in order to receive feedback from customers, and when there was still room for improvement, I launched the product in 2017. Officially launched. Thankfully, the launch information was published in the Nikkei newspaper.

-How was the response?
There has never been a service that can consistently perform from contract creation to conclusion and management on the cloud, and even though it was a self-serve type at that time, hundreds of companies registered their accounts in two months. We received inquiries from venture capital companies and raised 25 million yen from one of them about two months after launch. However, at that time, rather than needing money, I had a stronger desire to join the "startup village" and expand the network related to entrepreneurship.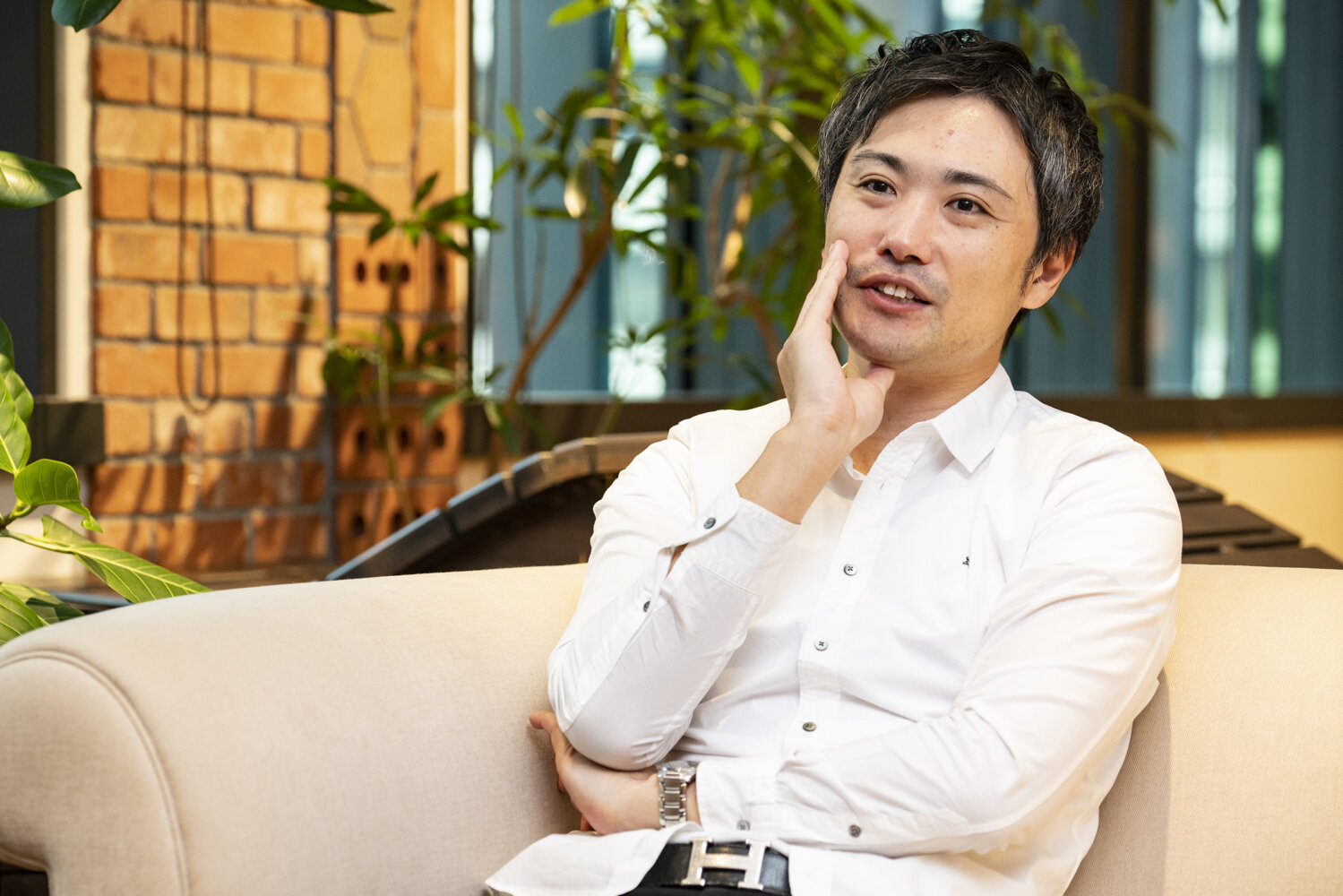 -The year after the launch, JAFCO was appointed as the lead investor and a total of approximately 520 million yen was raised. What made you choose JAFCO?
In fact, Mr. JAFCO received inquiries immediately after the launch. At that time, it was not a concrete story, but the representative of the company that invested for the first time introduced more than a dozen lead investor candidates, "Why don't you do Series A soon?" Mr. Kitazawa of JAFCO was also introduced.
One of the deciding factors was that the valuation amount was right, but some investors offered a higher amount than JAFCO. Other than the amount of money, what I found attractive was the speed of decision-making within JAFCO and the fact that I agreed with Mr. Kitazawa.
The lack of paper contracts and stamps does not mean that contracts are optimized and rights and obligations are not realized naturally. They are just means. To solve the real challenge, the contract process and the management mechanism itself need to be redesigned. While there were investors who responded to easy-to-understand means such as "digitization of contracts," Mr. Kitazawa respected the world I was aiming for and showed his understanding there. I didn't want to lie to my ambitions, even to raise funds, so I was moved by Mr. Kitazawa's sincere attitude to believe in my ambitions.

-When did you feel happy to have Jafco as your partner?
Currently, Mr. Kitazawa and Mr. Kiyota, who are in charge, are regularly striking the wall about the business, but I am always surprised to hear questions that pierce the essence. It helps me to point out the frame of thought and action, predict that I will stumble in the future, and give me essential advice rather than imposing a concrete method.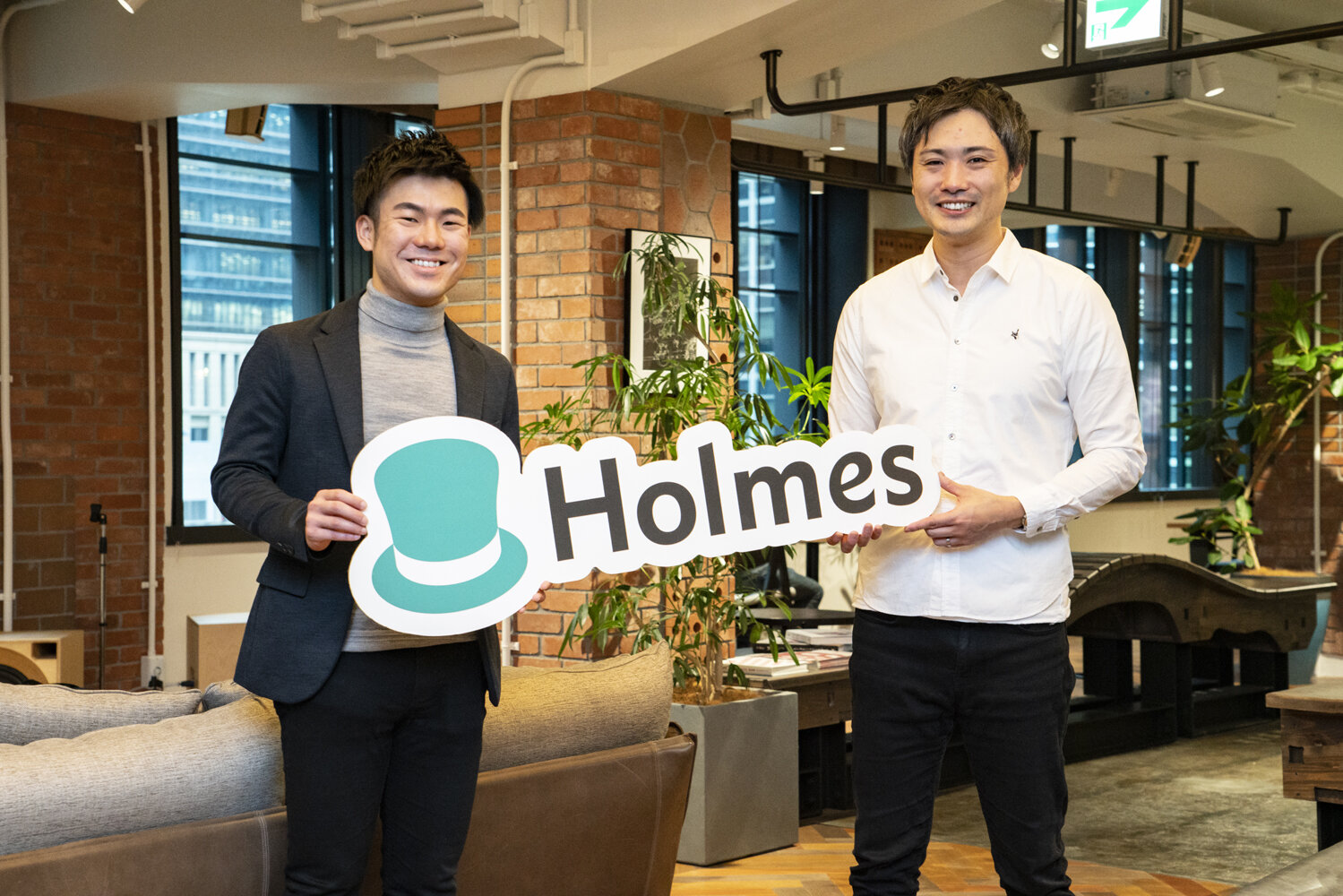 笹原氏とジャフコ担当キャピタリストの清田怜(左)


For the first time in human history, contracts face innovation
-In recent years, the promotion of DX by governments and companies has been called for. How do you see the changes in the market from the perspective of "contracts"?
For the first time in human history, I feel that the time will come when contracts will face innovation.
The contract itself has been around since the era of bartering, and it should be a simple mechanism, but after the East India Company was established in the 17th century and it became possible to do large-scale business, the organization was subdivided and contracts were made. Business has also come to span each department. In the past, one farmer was responsible for everything from rice cultivation to rice sales, delivery, and accounting, but as the business expanded and the division of labor became a division of labor, each organization and department became interested. However, the contract has not been updated for many years.
I don't think that de-hanko itself is an innovation, but the hanko, which has been an obstacle to renewing contracts, is finally disappearing. After that is realized, we believe that the era of facing true DX and true contracts will come.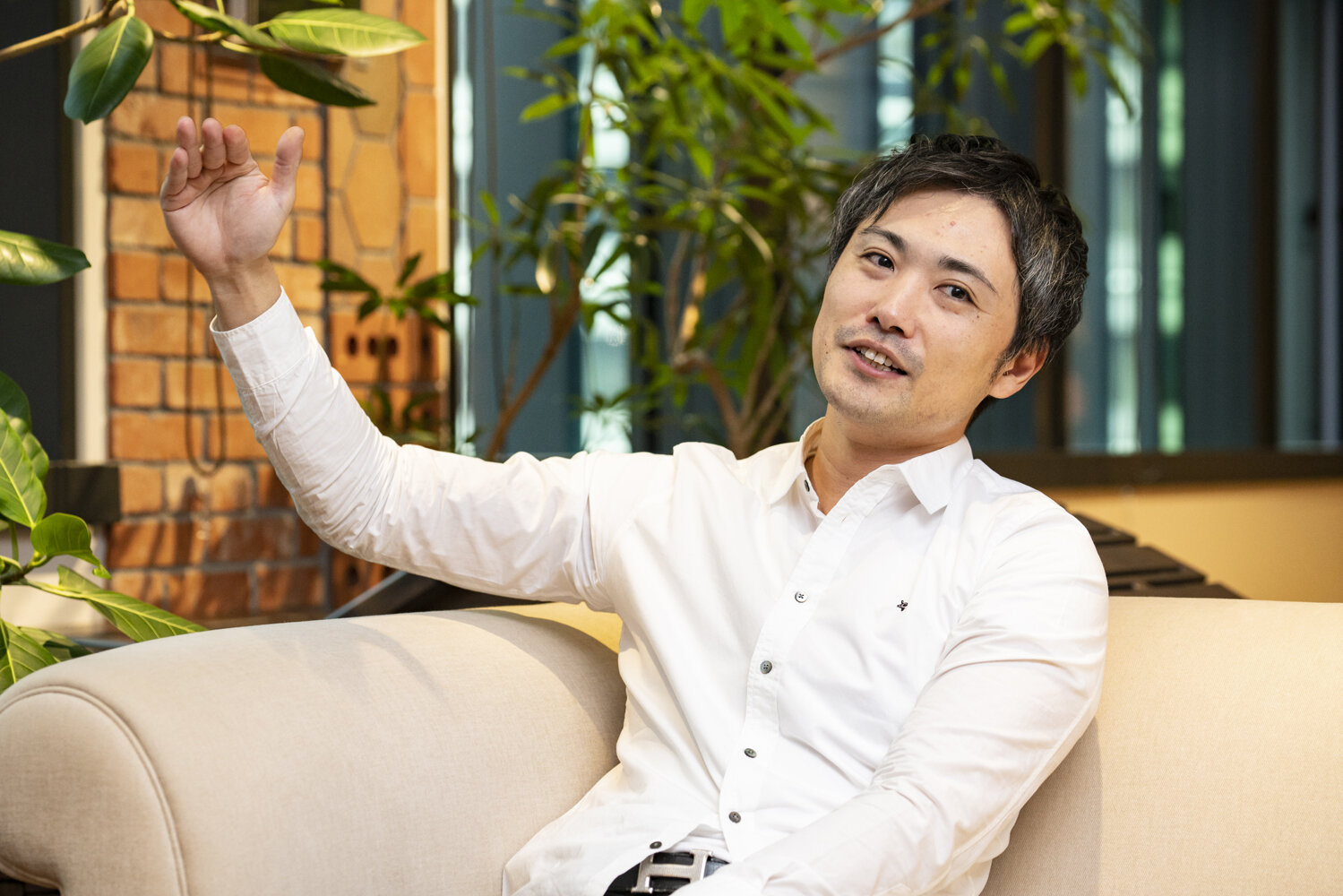 -Please tell us about the initiatives your company will take on in the midst of these changes.
There are three major initiatives in the future. It is to enable "contract conclusion", "performance after conclusion", and "contract management" on "Homes Cloud".
First of all, "contract conclusion", but in the first place, a contract is like a relay in which tasks and information baton paths are connected. Relays can't connect well because of failed passes or more people involved, which can be cumbersome. At "Homes Cloud," we are developing a service that processes and automates the process up to the conclusion.
"Performance after conclusion" is the introduction of so-called smart contracts, in which delivery and delivery of money are automatically executed when the contract conditions are met. This is still in the trial stage, but we are increasing the resolution for development.
"Contract management" is a visualization of the status of contracts. For example, the right to receive a product disappears when the product is delivered. Since the status of the contract is constantly moving in this way, we plan to release a mechanism to grasp it and realize the rights and obligations correctly in April this year.

-With offices in Tokyo, Nagano, and Fukuoka, and the number of employees is expanding, what do you value as a representative?
We attach great importance to matching internal standards. The phases of startups change quickly, and the companies from which employees come from also have different scales and growth phases, so the standard values tend to be different within the company. For example, recently, we are delegating authority to speed up decision-making, but since people feel the speed differently, it is necessary to devise a way to proceed. I am trying to match the values that Holmes needs now by repeatedly asking the roots, such as "Is the meeting really necessary?" And "Why did it start in the first place?"

-You canceled your lawyer registration in 2018, but what kind of preparedness did you have in the background?
I wasn't prepared to cut off the retreat or that much. When a person has a label, he or she unknowingly tries to do so. So is the lawyer qualification. Lawyers are businesses with high unit prices and 100% gross profit, so there is no J-curve idea to win the market even if they are in the red. It is also a craftsmanship management style of command hierarchy. In the case of a startup, it is important to have someone better than you on your side and scale your business even if you take risks, so I decided to deregister in order to remove the label of a lawyer and step up as an entrepreneur. ..


Creating a natural world as a matter of course
-You have a consistent ambition before starting a business, but please tell us your "ambition as an entrepreneur" again.
The desire to "eliminate dispute resolution from the world" is often misunderstood. This is the first thing that will be realized in combination with our mission of "creating a mechanism that naturally realizes rights and obligations" rather than "somehow avoiding trials". Contracts are closely related to personal life as well as economic activity. Whether you buy things or live at home, you have a contract. In other words, we believe that our ambition and mission is to "create a natural world as a matter of course."
-After having various experiences such as entrepreneurship, service release, fund raising, etc., do you have any advice for yourself in the past?
Eric Ries's "The Lean Startup" is one of my favorite books, but there are times when I wanted to thoroughly incorporate this model when developing my first product. I think that the method of creating an MVP (Minimum Viable Product) and verifying the hypothesis in detail should not be forgotten even if the development scale increases, so I would like to stick to it in future development.

-Finally, do you have a message for those who want to become entrepreneurs and young entrepreneurs?
If you come up with the issue of "I wish the world would be more like this," I think you should definitely start a business. Not only can you solve problems, but you can also use the idea of "making you more happy" like entertainment. Not everyone is aware of the insight, and there must be a point of view and value that is unique to that person, so please value your own ideas.