"JAFCO Soken" is a series that researches topics such as trends, phenomena, and data occurring in the Japanese startup area from a JAFCO perspective. The second theme is "Decision-making for new businesses in the era of corona".
First of all, Yutaro Saka, who is engaged in startup support in JAFCO's Business Development Division, talks about the business changes in the Corona disaster that occurred in 2020.

Uncertain future x uncertain business, difficulty of new business in the "with corona" era
-What kind of business environment was 2020 for startups?
Saka​ Around April 20th, the world was confused due to the corona wreckage, and it was difficult to see the future. I think many companies are now preparing for the coming winter era. Around the summer, the world began to calm down little by little, but on the other hand, many companies were required to improve work efficiency and review operations, and home-based work became mainstream. I feel that the lifestyle of the world has changed rapidly.
From this time on, some startups decided to "attack because it is now." For example, a company that handles business efficiency tools B to B could have grown even with Corona.

-What are the factors behind the company that was able to grow even with Corona?
Saka: No one could have predicted the changes in society caused by the new coronavirus, so no company has been able to grow at this timing. However, I think there was a tailwind for startups that had been developing future-oriented services before that. I have the impression that services that were looking ahead for several years have grown at an accelerating pace, with services that originally spread over five years expanding rapidly in one year. It would have taken a little longer for us to use online meetings as a matter of course now, if it weren't for Corona.

-On the other hand, how did startups faced adversity overcome it?
Saka: The restaurant-related, advertising-related, and inbound businesses may have been affected in no small measure. On the other hand, I thought that it was an opportunity to review various things again, and there were many start-up companies that improved their constitution as a "muscular" company, such as reviewing costs and reviewing the organization, and overcame it.
We believe that the key to positive change in such startups is how to make business decisions in 2021, when the business environment is still uncertain due to the uncertain corona, although the future has been seen to some extent. I am. Among them, entrepreneurs and persons in charge who have taken on the challenge of "new business" have a very difficult task of making decisions in the dual difficulty of "uncertain future x uncertain business".
In December 2020, JAFCO held a webinar sponsored by JAFCO under the theme of "decision-making of new businesses in an uncertain future" in order to support such startups and new business personnel. I myself participated and I think that this webinar was also valuable content, so I will introduce it in this article as well.
There is no correct answer in decision making, it is important to challenge while involving inside and outside the company
[Speaker profile] (honorific title omitted)
<Guest>
Mitsui & Co., Ltd.
New Value Creation Office, Next Generation Solutions Division, Mobility Division 1.
Yu Sakamoto (Masaru Sakamoto)
After launching design and development services, Nikkei OEM's overseas business, and managing operating companies, he is currently engaged in the development of next-generation mobility services such as MaaS.
Fujitsu Limited
Strategic Growth & Investment FUJITSU ACCELERATOR Business Development
Keisuke Matsuo
After being in charge of server sales expansion and formulating a medium-term plan, he launched FUJITSU ACCELERATOR in 2015 and has collaborated with more than 100 companies. 2020 Released AI translation "Zinrai Translation Service".
JAFCO Group Co., Ltd.
Business Development Division
Yutaro Saka
Engaged in various venture investments. In 2017, it will become the second most influential venture investor in Japan. Currently engaged in sales support for investees.
<Facilitator>
Co-nnect Inc.
Representative of consultant selection platform PROFFIT
Yu Sekine
Engaged in medium- to long-term strategy planning at AT Kearney, and became the youngest executive officer of Deloitte Tohmatsu Consulting. Founded Co-nnect Inc. in 2017.

Sekine I think that 2020 was a year in which many difficult decisions were required as a company, from large companies to start-ups. Here, under the title of "Decision-making for new businesses in an uncertain future," we would like to talk to everyone who is taking on the challenge of new businesses at the forefront on the following three themes.
① What is the "first step" of creating a new business?
② What was the most difficult decision?
③ What is the secret to overcoming decision making?
First of all, I would like to ask you where to take the "first step" when working on a new business. Draw from a vision, start by coming up with ideas, focus on team building and sales scale. How about everyone?
What is the "first step" in creating a new business?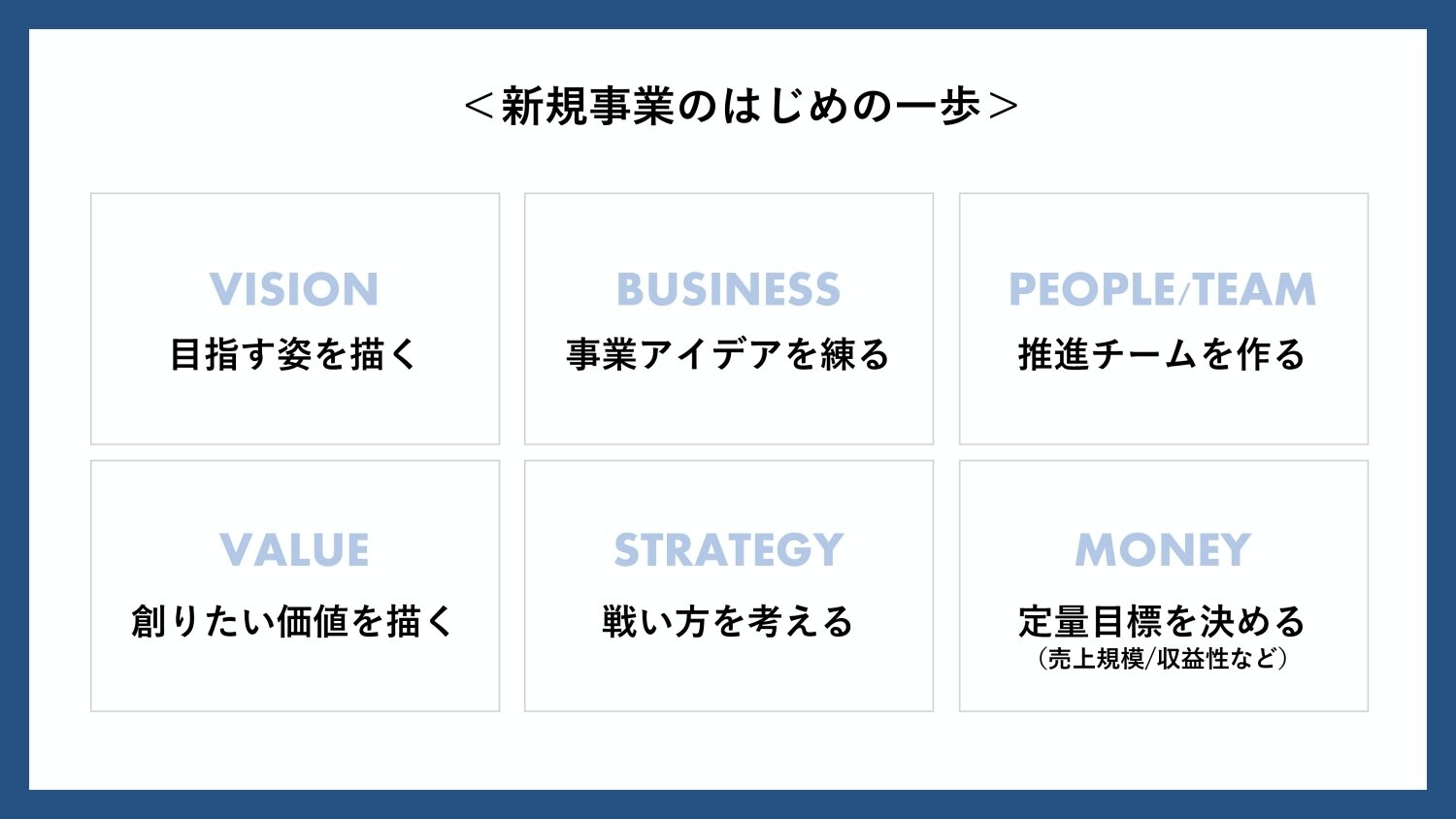 Sakamoto: I start by organizing where our team is and what the requirements of the company and the market are. For example, we will sort out the conditions given, such as whether it is a zero scratch created on a vision basis or a type that adds value based on an existing business.
When adding a new brand or store to an existing business, it is important to understand the requests from the owner until they are sick. One pattern is to organize the values and strategies that can be provided from there.
In the case of Zero Scratch, first organize the vision that you feel is valuable and discuss it with people inside and outside the company. For example, I started with a vague vision of "for the Japanese manufacturing industry."

Sekine First of all, it is from "arranging the given matters". How about Mr. Matsuo?

Matsuo In many cases, it begins with devising an idea to solve the problems at the site. For example, the "AI translation service" that I launched was the same. Fujitsu is a global company, but its official language is mainly Japanese. This language barrier slowed decision-making, and we began to consider commercializing AI translation as a way to solve it. We made the on-site issue of "language barrier" a business idea.

Sekine: I see, the service of finding "on-site issues" and solving them is easy to work on, and I get the impression that it is easy to get sympathy inside and outside the company. From the perspective of investor Mr. Saka, what kind of "first step" do you have the impression that a company will succeed?

Saka Startup is basically zero scratch, so many companies work from the point of "I want to look like this" and "I want to solve this user's problem". There are different merits depending on whether you have a passion for your vision or you have an interesting idea, and I don't think there is a correct answer that "starting from here will work".
For example, Money Forward, Inc., Ltd., which I have invested in, starts with a vision. With the vision of "I want to raise Japan's financial literacy and improve the world," I have come up with ideas for what I can do to create online accounting services for individuals and corporations.
What was the most difficult decision?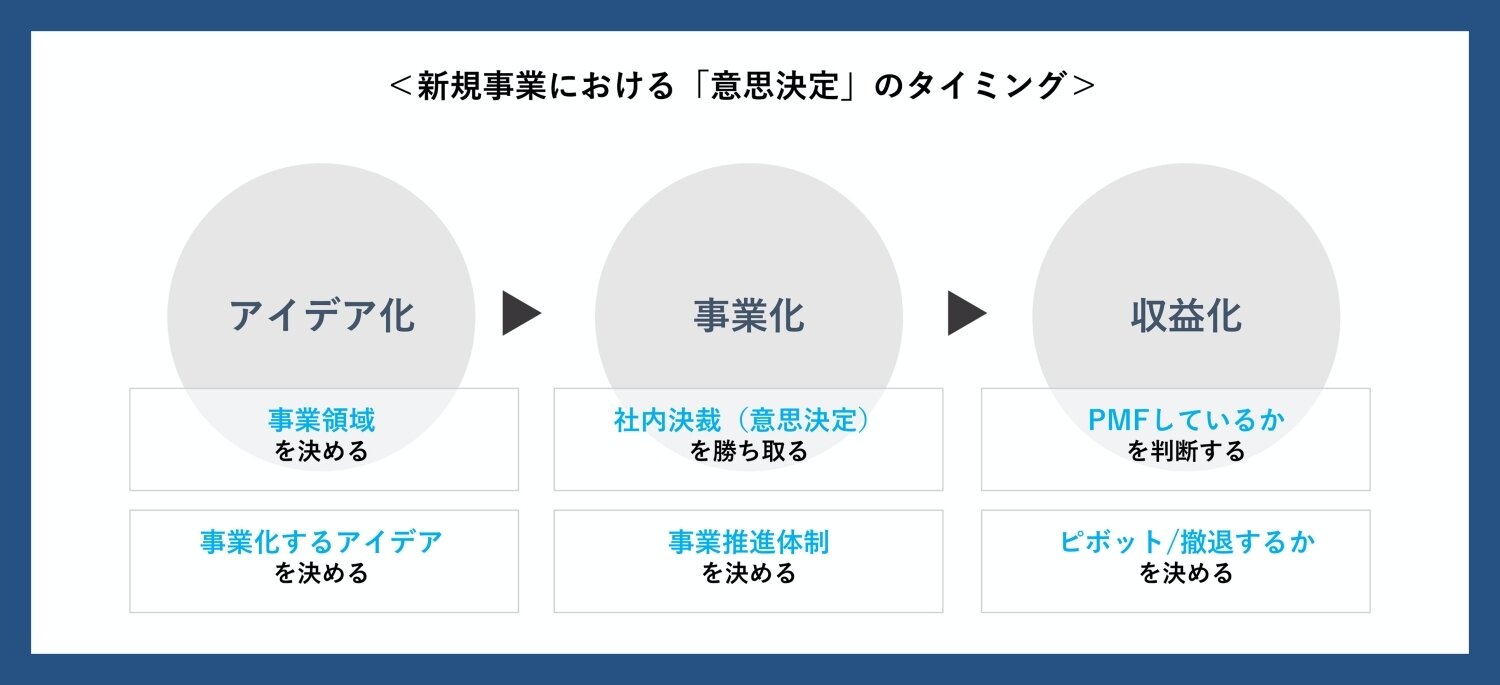 Sekine: There seems to be no correct answer for "the first step" in a new business. Whether it's a vision or an idea, it seems important to organize information and "decide" where to start.
Next, let's move on to the second theme. What was the most difficult decision you've ever made?

Matsuo: It's hard to put on any of them, but I'm "monetizing." Ideas and commercialization can be controlled internally, but monetization is very difficult because it targets external "customers" and stakeholders.
For example, the "form of provision" and "pricing" of the service. Since the cost and selling price change depending on the form such as SaaS and API, you cannot know which form and price fits the market until you drop it in the market. Even if we think that it is "more than the price", it may be "abnormal price" from the customer's point of view.

Sekine Certainly, "pricing" seems difficult. There seems to be an option to drop it on the market in beta once, see the reaction, and then tune it. What decision did Mr. Saka find difficult?

Saka Investment decision making is always difficult. Consumer values are changing at a tremendous rate these days. Under such circumstances, it is very difficult to accurately grasp the values and requirements of consumers and make a hypothesis that "this business will bloom in three or four years." Investing in startups that challenge the unknown world is easy to deny, so I think there are many opportunities to get dissenting opinions. It's hard to bounce it back.

Sekine It's a difficulty unique to venture capital. The "will" of the entrepreneur of the investee startup is also likely to become an important decision-making factor. Has Mr. Sakamoto had a hard time making decisions?

Sakamoto When launching a service, I had a hard time when no one in the company could understand the market. Because there is no sense of the market, it is difficult to judge whether it is good or bad, and it is not possible to make a decision.
In order for the company to make decisions in areas that the company does not understand, it was important to listen to the trust of the person in charge within the company and the customer's voice that it was "worthy." Of course, it took time, but I think that gathering information was a necessary process to convince myself and the company.


What's the secret to overcoming decision making?
Sekine Finally, could you tell us the secret to overcoming decision-making?

Slope I think it is most important for people around me to have the same level of information as myself. People who are good at disseminating information, whether they are major companies or startups, will naturally increase their friends.

Matsuo It is to avoid repeating the same mistakes. Based on the concept of "science of collaboration" to improve the reproducibility of successful experiences, we organize the knowledge gained through collaboration studies with 180 startups so far and use it as a guideline for decision-making.

Sakamoto It is to reduce the chances of your own judgment as much as possible. Anything that can be done with yes or no is dealt with immediately so that you can focus on difficult decisions.

Sekine Thank you. I hope it will be helpful for those who are working on new businesses in 2021.
When a new lifestyle is born, new business opportunities are born
Finally, Yutaro Saka talks about the environmental outlook surrounding startups and the importance of decision-making for entrepreneurs who will take on the challenge of new businesses in 2021.

Saka: From the latter half of 2020, the lifestyle of the "with corona era" has come into view to some extent. When New Normal becomes the de facto standard, such as when smartphones have spread rapidly, it is an opportunity to create new businesses. I think 2021 will be just such a year. Of course, there are still some difficult situations, but when a new lifestyle is born, new challenges will be created, and there is no doubt that new services will be created to solve those challenges. I think startup entrepreneurs and new business people can seize the opportunity even in Corona if they can make a decision to "take a new challenge".