"Entrepreneurial aspirations" to hear the background of deciding to start a business, the conflict until the business gets on track, and the desire to realize through the business.
In the 6th meeting, we interviewed Mr. Kenichi Ishii, CEO of NEXTINNOVATION,inc, who changed the company name from Next Innovation Co., Ltd. to "Next Stage" in December 2020.


【profile】
Kenichi Ishii, CEO of NEXTINNOVATION,inc
Master of Business Administration (MBA) as a pharmacist. After graduating from the Faculty of Pharmaceutical Sciences, Teikyo University in 2001, he joined AstraZeneca, a foreign-affiliated pharmaceutical company. Since 2005, he has been engaged in organ transplantation projects as a medical representative at Novartis Pharma. After graduating from the Graduate School of Business Strategy, Kwansei Gakuin University in 2013, after working at a medical consulting firm, in June 2016, under the mission of "Re▷ designing medical spaces and experiences around the world". Established Next Innovation Co., Ltd. (currently NEXTINNOVATION,inc, Ltd.).


[What's NEXTINNOVATION,inc]
NEXTINNOVATION,inc, Ltd. was founded in June 2016 by gathering human resources with knowledge in the medical and related legal fields, such as doctors, pharmacists, dentists and lawyers. We are creating a medical environment that can be selectively used according to each person's lifestyle and health condition, such as online medical examination using ICT, health management support, and measures against pre-illness. Under the banner of "Medical Communication Company," we will raise the perspective of the world with the power of technology and dialogue, and promote the social implementation of innovation. In June 018, the online medical examination platform "Smaruna" specialized in the field of gynecology was released. In 2020, we will start offering "MediConnect," a secure personal authentication system that links My Number Card and health insurance card. Cumulative funding so far exceeds 2 billion yen.
The "heavenly evil spirit" nature invites the farmer

's

family to the medical path
-Mr. Ishii, who has been involved in the medical industry before starting a business, how did you decide to go on the medical path?
When I looked up my family tree when I was in junior high school, it was the family tree of an ancestral farmer. Agriculture is an important job, but it also poses a lot of risk, so I've always thought that this trend should be changed. At that time, I didn't have any special feelings about medical care. I knew that the person I was dating in high school would take the entrance examination for medical school, so I thought I should go to pharmacy (laughs).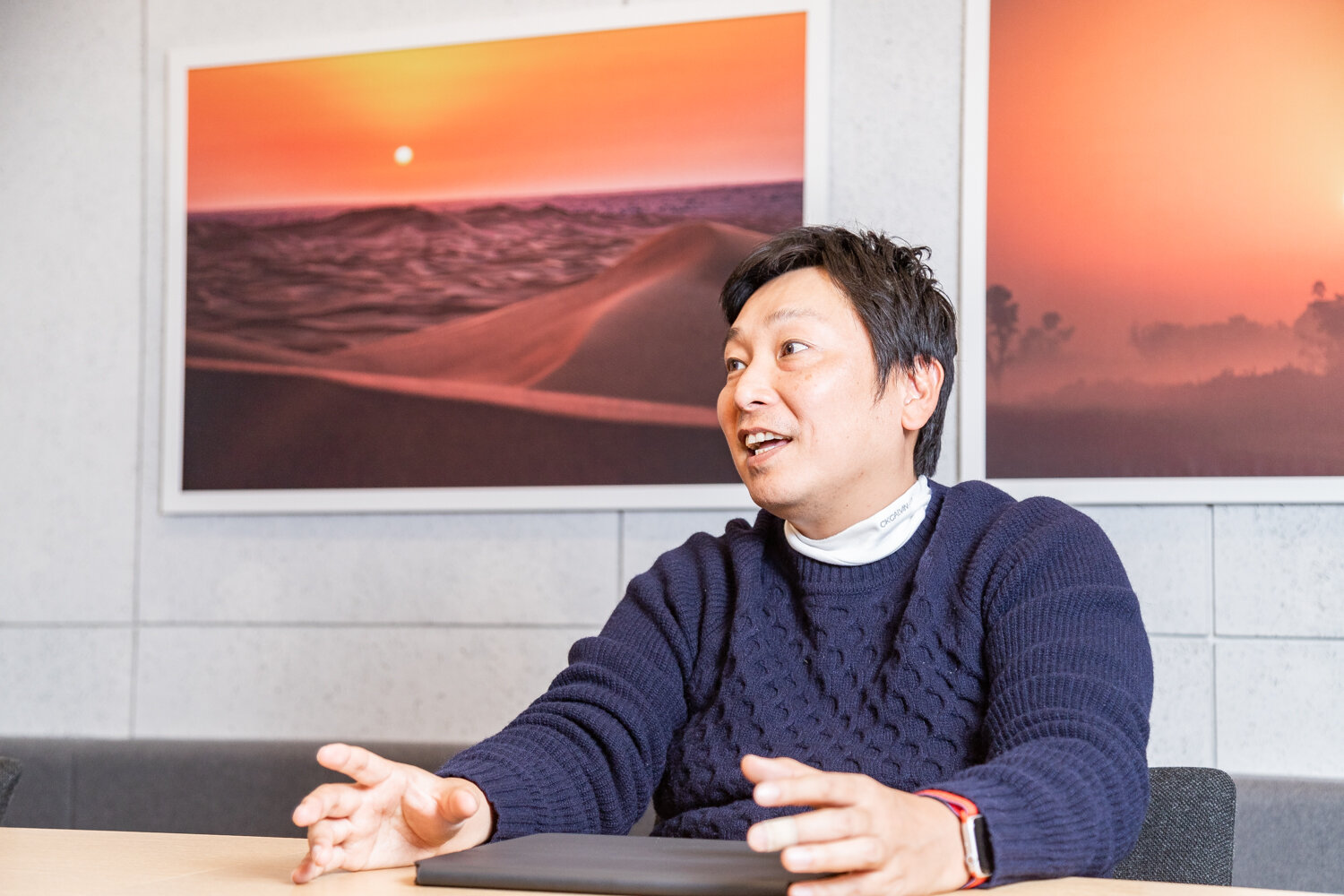 At that time, there were only three choices for graduates of the Faculty of Pharmacy: pharmacists, researchers, or pharmaceutical companies. I chose a pharmaceutical company because I was an amanojaku, while my parents' home was a pharmacist for people in pharmacies and hospitals, and a researcher for people who chose not to get a job. From that time, I had vaguely thought that I wanted to be the hiring side instead of the hiring side, but I didn't know how to start a business and chose to get a job.

-AstraZeneca, who joined the company as a new graduate, and Novartis Pharma, who changed jobs after that, have all selected foreign-affiliated pharmaceutical companies.
At that time, domestic pharmaceutical companies were interested in foreign-affiliated companies with high international competitiveness due to a series of mergers. Among them, I chose AstraZeneca, which has just started hiring new graduates and seems to be vacant for older generations, and started my career as an MR.
The business results were excellent. However, MR's job is to propose whether to use their own medicine or the medicine of a competitor. It has already been decided that the patient will use the drug. Instead, I would like to get involved from the discussion of "whether or not to use medicine for treatment". I don't want the medicine to sell, but I want to do a job that can change the life of one patient. That's why I decided to participate in the Novartis Pharma project, which has a key drug for organ transplantation.

-What kind of project was it?
In Osaka, one of the most advanced organ transplant areas in Japan, the project was to double the number of transplant operations per year. For example, in cases where you have not visited a hospital that has an organ transplant, many people with kidney disease will start dialysis without knowing the option of transplantation if they progress to renal failure.
Japan is proud of its achievements in dialysis medical care in the world, but it has to be subject to various restrictions in its long life. For example, in the case of women, it is difficult to get pregnant and give birth. The results of dialysis medical care in Japan are at the highest level in the world, and it is a very wonderful medical care from the viewpoint of "survival", but the question of whether the options according to each patient's lifestyle and wishes are firmly presented is still a solution. There was a margin left.

-Did that awareness of the issues make you decide to start a business?
I agree. Also, at that time, I shared a sense of challenge with the doctors about the old-fashioned medical treatment experience. It is close to what we now call "DX".
Since the number of medical institutions where organ transplants can be performed is limited in Japan, postoperative patients spend time and money visiting the hospital many times a year for follow-up. However, if a local practitioner can inspect and send the results as data, it may be possible to go to the hospital once a year. I feel that we have been discussing with specialists since that time, saying that it is necessary to create a new medical system for that purpose.
After studying business administration at a business school, the first establishment was a management consulting company for medical institutions. At that time, when manufacturing companies were excited to enter the medical and long-term care field, I also participated in a project of a tremendous company and made a presentation, but it was not accepted at all. ... Gradually, I came to think that it would be difficult to innovate in Japan with these "forms of external proposals."

-After that, you established Next Innovation, didn't you?
Yes. What pushed my back was a notification about telemedicine issued by the Ministry of Health, Labor and Welfare in August 2015. In response to this, we established a new company with the aim of making online medical examination services together with connected pharmacists and doctor members.



"Smaruna" born after trial and error is a smash hit! Over 390,000 downloads in two and a half years
-Currently, Nekuino is focusing on the operation of the online gynecological examination platform "Smaruna", but it seems that you were developing another service when it was first established.
Yes. We operated "Smart Examination", which is a service for online medical examinations by doctors and drug delivery, and "Smart Examination", which specializes in troubles such as male ED and AGA that are difficult to receive medical examinations. Actually, there was a draft of "Smaruna" from that time, but it was difficult for all the management members at that time to accurately grasp the psychology of women, so I decided to first explore the needs of online medical examination from another area. is.
We targeted free medical care, not strict insurance medical care. It was operated while verifying whether free medical care was established online in the first place and how much response it would have if an online advertisement was placed.

-What made you shift to "Smaruna"?
The fact is that the service released before that did not go as expected, and the next release of "Smarna" was advanced. "Smaruna" is an app service that allows people who need pills to receive medical consultations, online doctor consultations, prescriptions, and delivery for free.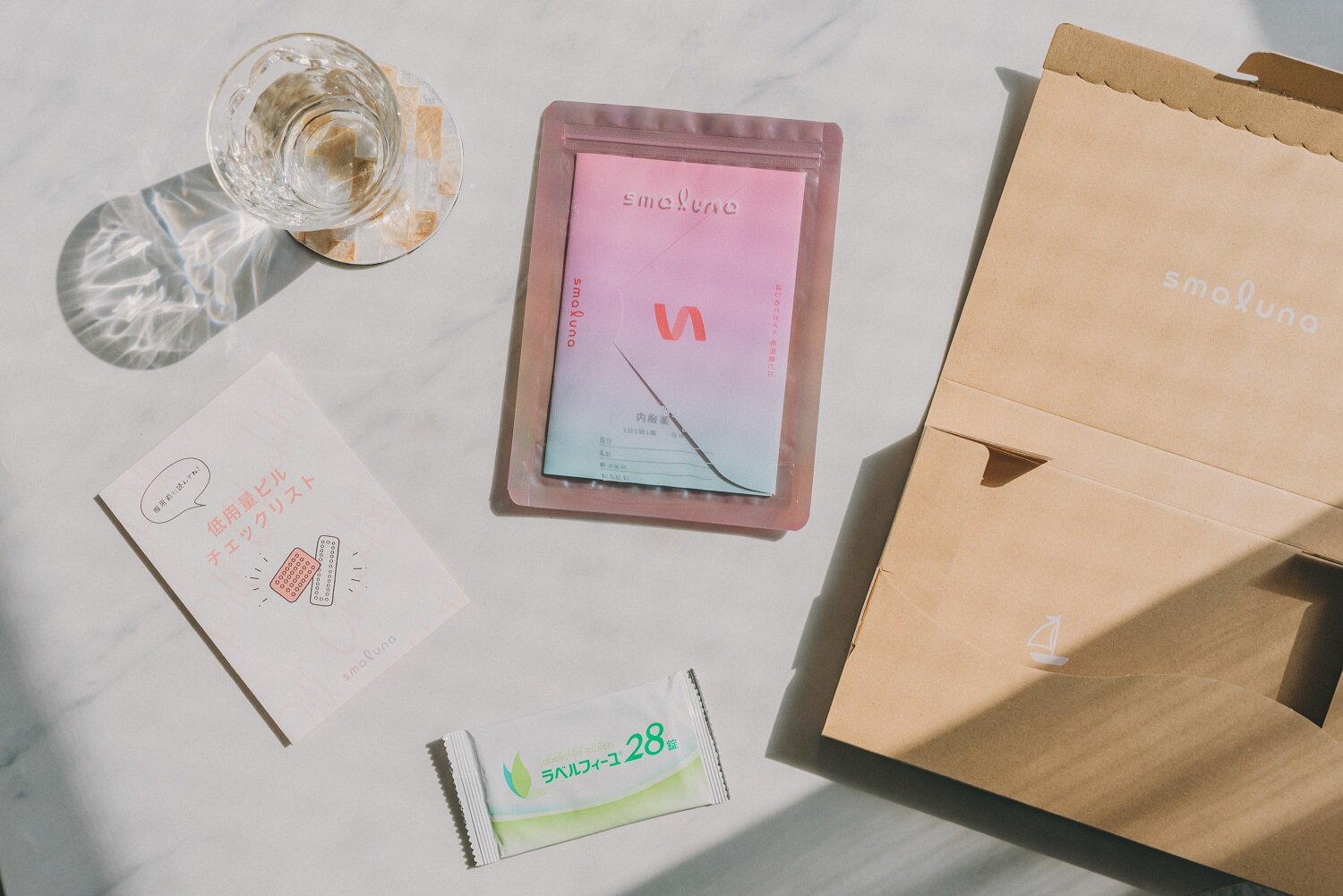 In 2017, we raised the first fund and launched an online medical examination service for hay fever. The service was based on correct medical information that if you start taking medicine from Valentine's Day, you can relieve symptoms even with low-priced medicine, but users actually started to gather after mid-March. Moreover, in the case of online medical examination, the medicine arrives the next day at the earliest, so it did not match those who are already suffering from symptoms.
It is no different from a medical institution if it is based only on correct medical information. Looking back, I think it was a product-out service.

-Why did you focus on the gynecological field?
According to a 2015 survey, women aged 15-40 years have a pill addiction rate of 30-40% in France and Germany, compared to only 4% in Japan. The reason is the difficulty of getting pills.
Midwives can give pills in Sweden, but only doctors can prescribe them in Japan. Compared to 10,000 obstetricians and gynecologists in Japan, there are 16 to 20 million women of reproductive age, so even if you want a pill, you have to wait for a long time, making it difficult to obtain. The price is about $ 5 to $ 20 a month in developed countries overseas, and it costs about $ 40 in Japan, although it is free in some countries depending on the age. In the first place, there are many people who are reluctant to go to the clinic.
Medical care has three evaluation factors, "quality," "access," and "cost," and Japan is a rare country that has almost achieved all three. Originally, online consultation was not necessary, but on the other hand, it had not been invested in the fields of preventive medicine and gynecology. Given that area, I thought there was no way not to utilize our online medical examination know-how.

-In less than three years since its release in 2018, the cumulative total has exceeded 390,000 downloads (as of November 2020). Is there a moment that predicted success?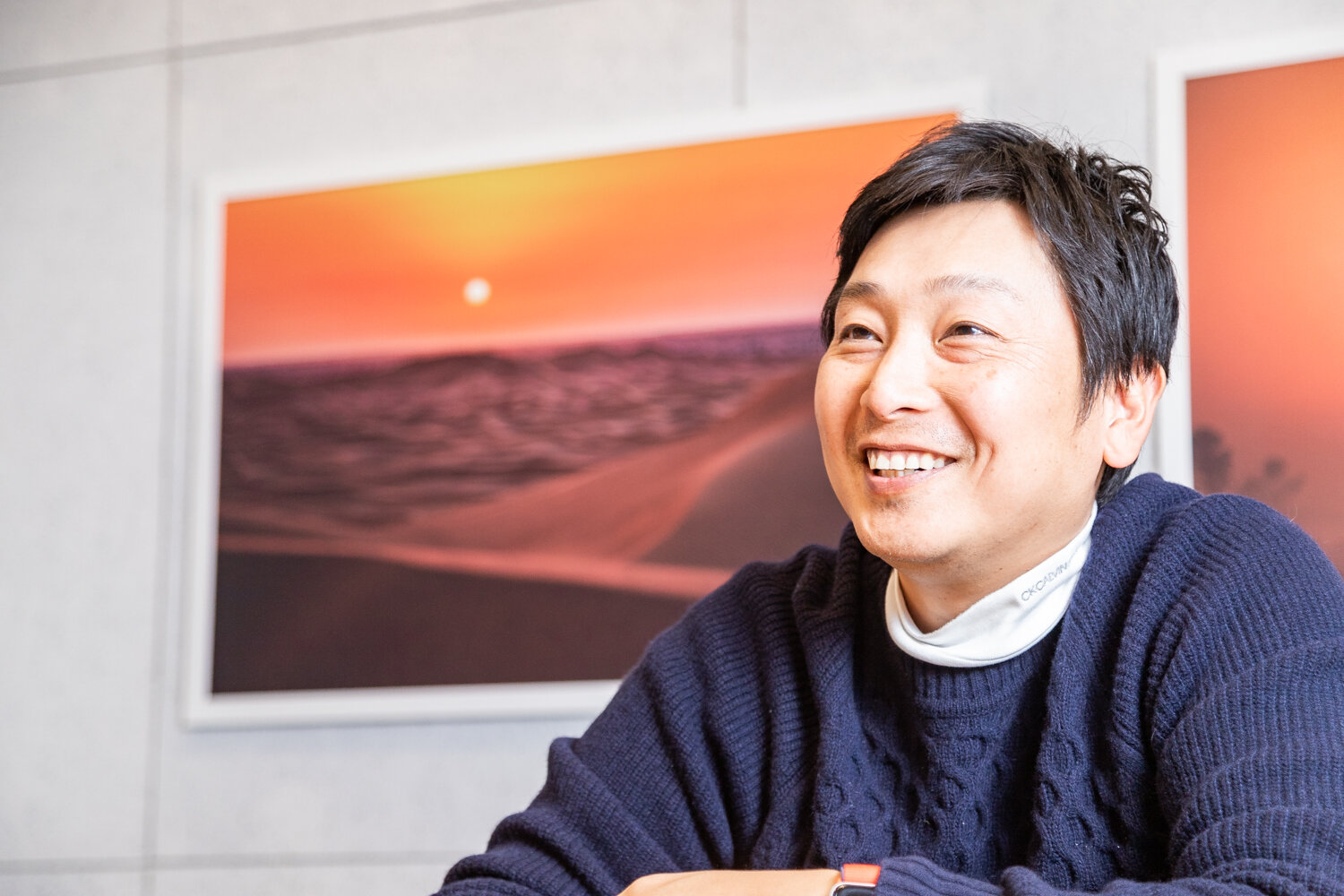 I did test marketing with online advertising a week before the release, and it felt very good and I thought "this is OK". In fact, it was available to 60,000 people in the first year, and from the summer to the fall of 2019, the number of tweets saying "'Smarna' is amazing" increased rapidly.
Originally, we were weak in internet business, but I think that members who are strong in web marketing and SNS have joined and have steadily achieved results in a straightforward manner.

-Are you thinking of lowering the price of pills prescribed through "Smarna" from the market price, which is one of the reasons why the pill addiction rate in Japan is low?
I think we need to get closer to the market price of developed countries, which is $ 5 to $ 20 a month. However, since pills are model number products whose prices are set by the manufacturer, there are limited ways to reduce the selling price. Decentralize revenue sources and ensure that healthcare institutions do not rely on pill revenue. Alternatively, consolidate counseling rooms and examination rooms to disseminate pills to reduce costs, increase the dissemination rate, and generate profits on a scale. Except for the option of in-house pharmaceuticals, we can do the latter.
As long as you are a business, you must get the benefits you need for long-term business continuity. To that end, it is essential to further expand the market. In addition to lowering the price, a method of adding value, although it is a little expensive, may be unique to startups. In any case, I would like to realize it in the next three years.

When choosing a funding partner, we value the "color" of money
-So far, we have raised four funds, including JAFCO's investment in 2019 and 2020. What criteria have you used to select venture capital?
We have been particular about capital policy from the beginning. We value the "color" of money as much as the money itself. When it came to raising funds during the founding period, we looked for a partner who could make up for the capabilities we lacked.
What I was looking for at that time was "trust from doctors" and "knowledge of Internet business." When starting up, I knew that the customers I met often wondered where the company was a shareholder, so I decided to raise funds from a life insurance CVC that is highly trusted by medical institutions. Was there. I also talked to the game company CVC, thinking that social games are the ones who spend the most money in the internet business. I was thinking of making a leap forward by gaining the trust of medical institutions and the know-how of the Internet business.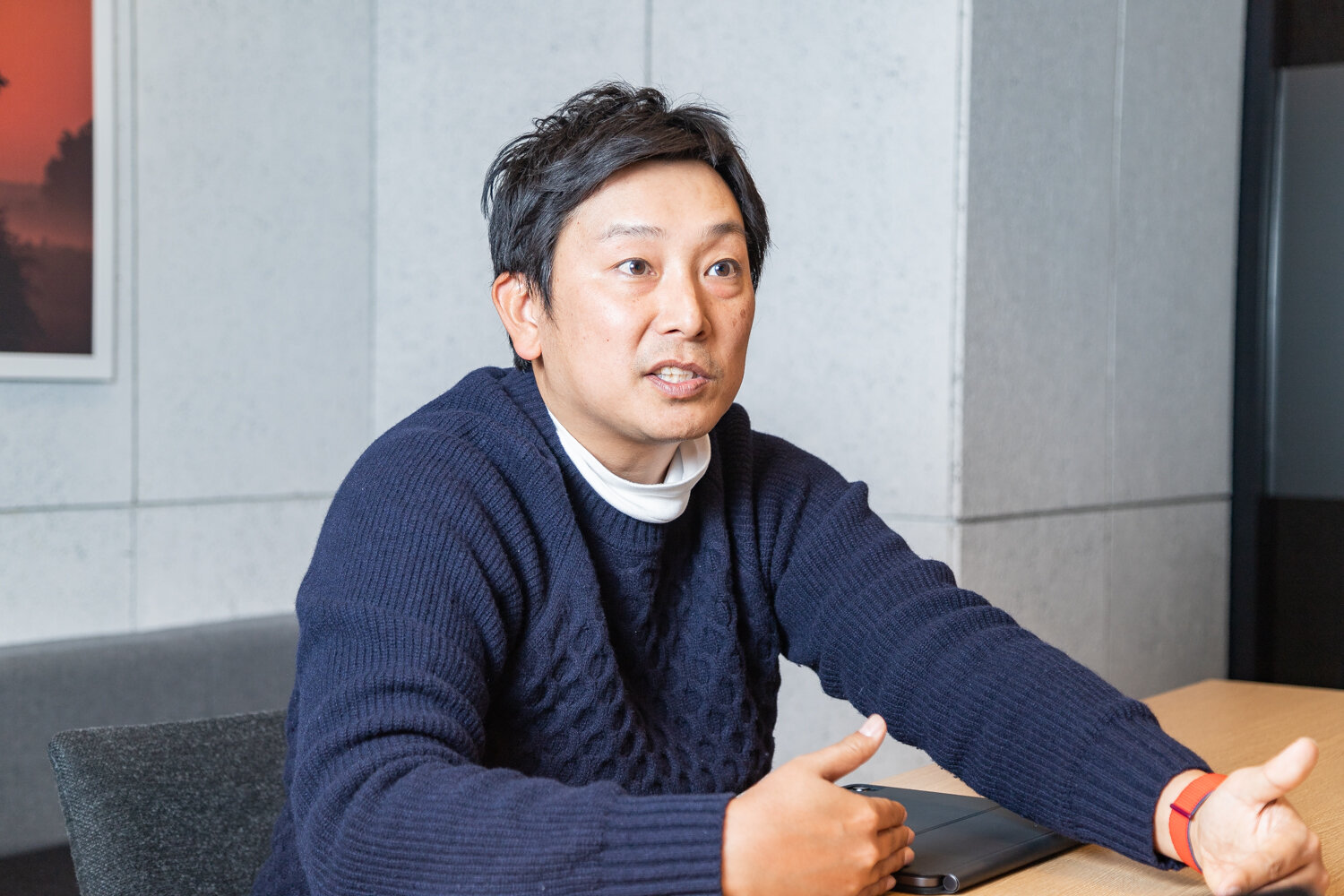 -What kind of "color" did you feel about Jafco?
As a financing partner to overcome the business expansion phase when "Smarna" was launched, it was necessary to partner with a VC who has the physical strength to invest a large amount of money and has a lot of successful experiences. JAFCO, who has been involved in many IPOs and has experience and great creditworthiness, may inject us with what we lack. Actually, there was an inside story, and I once asked to raise funds before launching "Smaruna", but at that time I was refused investment (laughs). However, that exchange led to the subsequent funding from JAFCO.
Most investors don't tell you exactly why they decline. On the other hand, Mr. Takahara of JAFCO provided specific reasons why he could not make an investment decision and the issues to be cleared. It is difficult for entrepreneurs and investors to have a fair relationship, as investors have the ultimate right to "don't pay." In that respect, I strongly felt that I would be able to work with Mr. Takahara as an equal business partner. I think you invested the "colored" money called Mr. Takahara. Right now, I'm fully immersed in Nekuino for support (laughs).
-If you have any tips for choosing a VC according to the phase of the company.
As you grow up, the size of the amount of money becomes important, but during the seed period, do you think that "I can trust this person 100%" and "I can do it with a three-legged race"? At first, everyone seems to be grateful for the money, but I think it's important to make sure that you have a deep understanding of the company and yourself.

-What is the use of the raised funds?
Money makes me want to do a lot of things, but I don't. It will be used where it should be maintained so that users can use it with peace of mind. After-pills, for example, are very delicate drugs, so an infrastructure that can be delivered in time is essential. Without the infrastructure in place, we can't release the service and provide the value we want, leading to user dissatisfaction. Users who are dissatisfied once will never come back. I had a strong sense of crisis. In 2020, it was considerably higher due to the influence of Corona, but we were able to respond without problems because we were able to invest firmly in building the foundation first. We plan to use the additional funds invested by JAFCO at the end of 2020 for medical DX, which we will focus on in the future.

As the first step in DX in the medical industry
-When was the mission of "Re▷ designing medical spaces and experiences around the world" clearly stated?
It was verbalized in 2018. It was an expression that came out after a training camp as a founding member. We would like to build a bridge between "people" and "medical care" through ICT so that medical care will be familiar and reliable for as many people as possible. With that in mind.
Originally, you will not get sick if you receive proper medical treatment by a doctor. The first thing to approach is behavioral change on the part of the patient, and then the reform of medical institutions. I think that "Re▷ design" is necessary for future medical care in Japan so that people with renal failure can easily receive medicines and people with renal failure can reach the option of organ transplantation. ..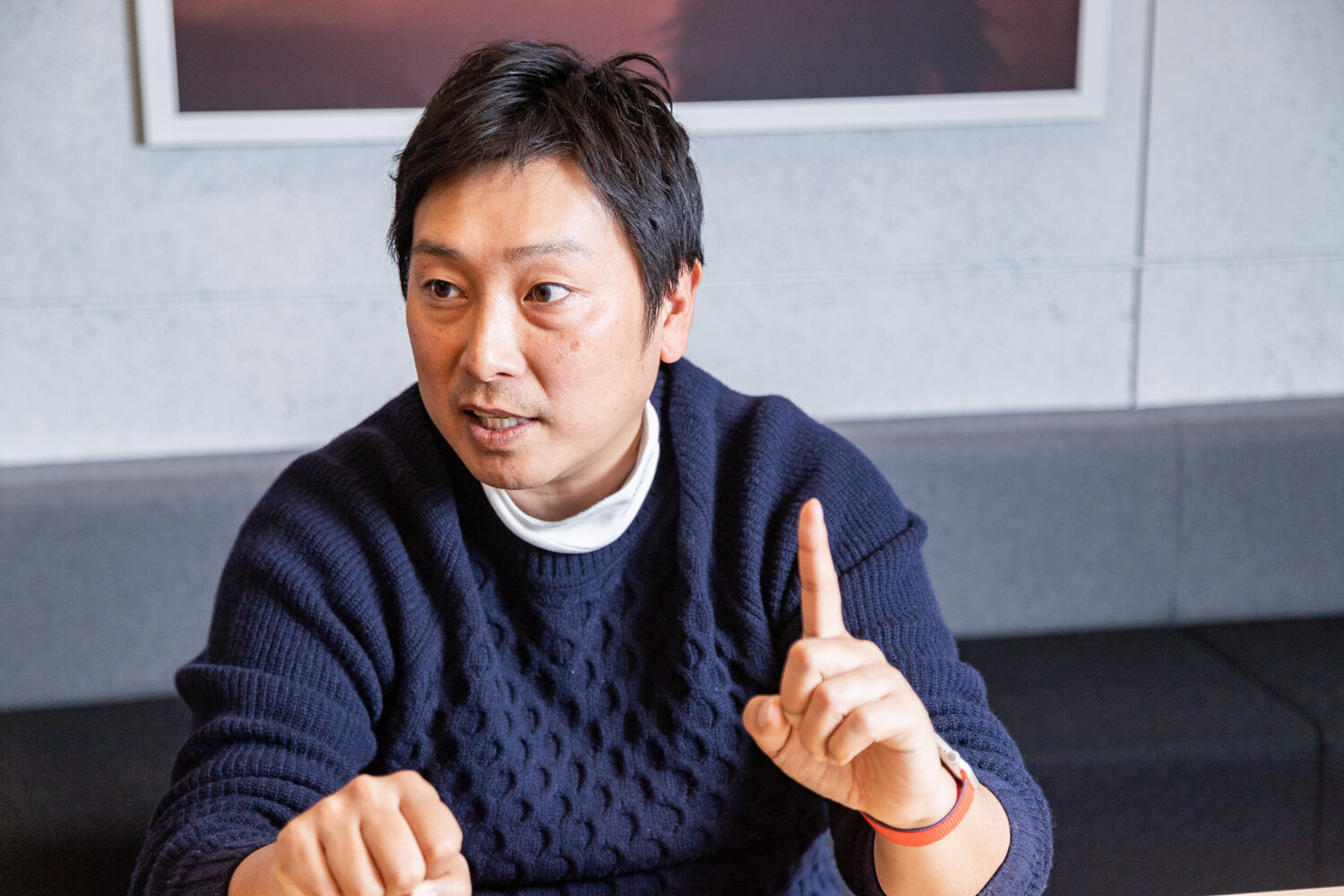 -In December 2020, the company name was changed from Next Innovation to Nekuino, and the company logo and statement were renewed. Please tell us about your future outlook.
Currently, "Smaruna" covers women in the contraceptive phase, but we are looking to expand into areas such as sex education and menopause.
As a company, we will finally focus on DX in the Japanese medical industry. The first thing I'm thinking of working on is what is called "data relations" and "ID relations," which was released at the end of 2020, "Mediconnect." It is a personal authentication system that links my number card and health insurance card online so that any medical institution can share the medical information of the person.
The current health insurance card is an incomplete ID that changes when you get married or change jobs. By creating one master key with "MediConnect", both doctors and themselves will be able to unify and check personal medical information. This is an important first step towards medical DX.

-I've heard various stories, but what is Ishii's "ambition" as an entrepreneur?
The Japanese medical industry is a world that can be created if you want to make money. There is an incentive for people who get sick rather than stay healthy. However, I realized the mission of "Re▷ designing medical spaces and experiences around the world." Now that you know the future you should aim for, you are responsible for running the shortest distance to your goal. That is my entrepreneurial aspiration.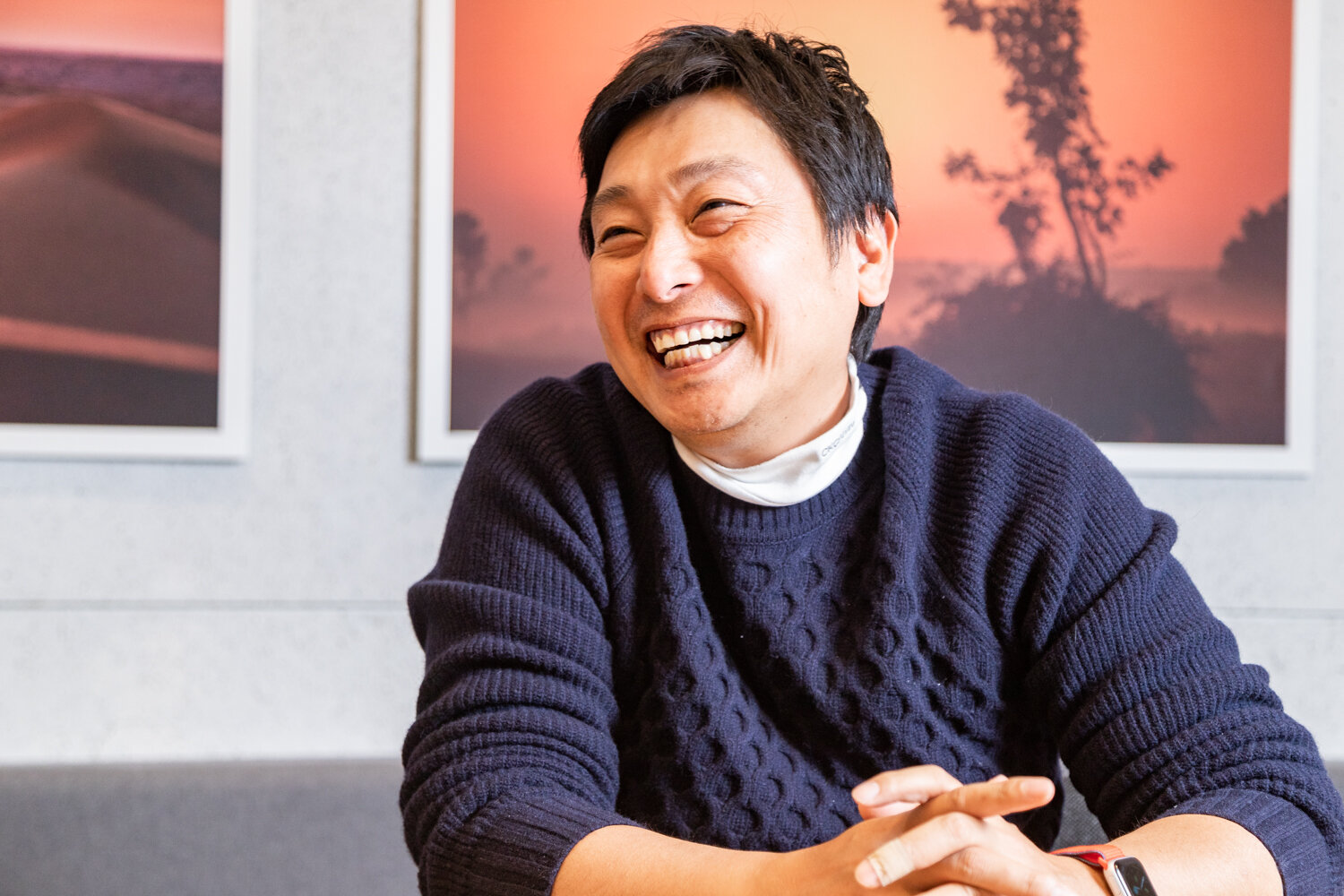 -Finally, do you have a message for those who want to become entrepreneurs and young entrepreneurs?
Entrepreneurship is not "what to do" but "who to do". You can pivot the business, but once you're on board, you can't unload the crew on the way. We had known the management members of our company before the establishment, and we understood each other's ideas and stances well.
In order to gather people with similar ambitions, it is important to raise the flag by yourself. When my friends get together, I would like them to make a firm decision as to whether or not they can easily say "I think this, but what do you think?" And whether or not they can leave their backs on their backs.