"Entrepreneurial aspirations" to hear the background of deciding to start a business, the conflict until the business gets on track, and the desire to realize through the business.
In the second session, we interviewed Mr. Rina Akimoto, President and CEO of vivid garden Inc.
【profile】
Rina Akimoto Akimoto, President and CEO of vivid garden Inc.
Born in 1991 to a farmer in Sagamihara City, Kanagawa Prefecture. After graduating from Keio University Faculty of Science and Technology, joined DENA Co., Ltd. Experienced as a web service director, sales team leader, new business launch, and smartphone app marketing manager (promotion producer). Independent in November 2016. Established Vivid Garden with the mission of solving various problems of Japanese agriculture using IT technology. In August 2017, the online Marche "Eat Chok", which directly connects producers and consumers, was officially released.
[What's vivid garden Inc.]
Established in November 2016 with the vision of "to a world where the commitment of producers is properly evaluated". We operate "Eat Chok", a direct-production mail-order site where you can directly order seasonal ingredients from farmers and fishermen who are particular about quality, and "Eat Chok Pro", a purchasing service for restaurants. Due to the influence of Corona, the number of registered producers has tripled, the number of users has increased 17 times, and the monthly distribution amount has grown 38 times in the six months since March 2020. Despite being a startup with more than a dozen employees, the first TV commercial was aired from July. In the same month, JAFCO will raise 500 million yen, including existing investors, for a total of 600 million yen.
I want to solve agricultural issues. Entrepreneurship was the means
-What made you aware of the issues in agriculture, which is your own family business? Please tell us how you thought about starting a business.
It wasn't until my third year as a member of society that I started looking at agriculture. Until then, I had never considered the option of starting a business.
Originally, when I was a student, I thought that "a large and unbreakable company that protects lifetime employment" is a good company. Perhaps I had a hard time running farming, because my mother always said, "Become a well-being civil servant or a bank clerk." When I was looking for a job, I was only involved in finance, but my friend invited me to a company information session at DeNA, so my life changed. I was shocked to see an employee in the first year of a new graduate explaining the business, and decided to join the company because I wanted to enjoy creating a new business here.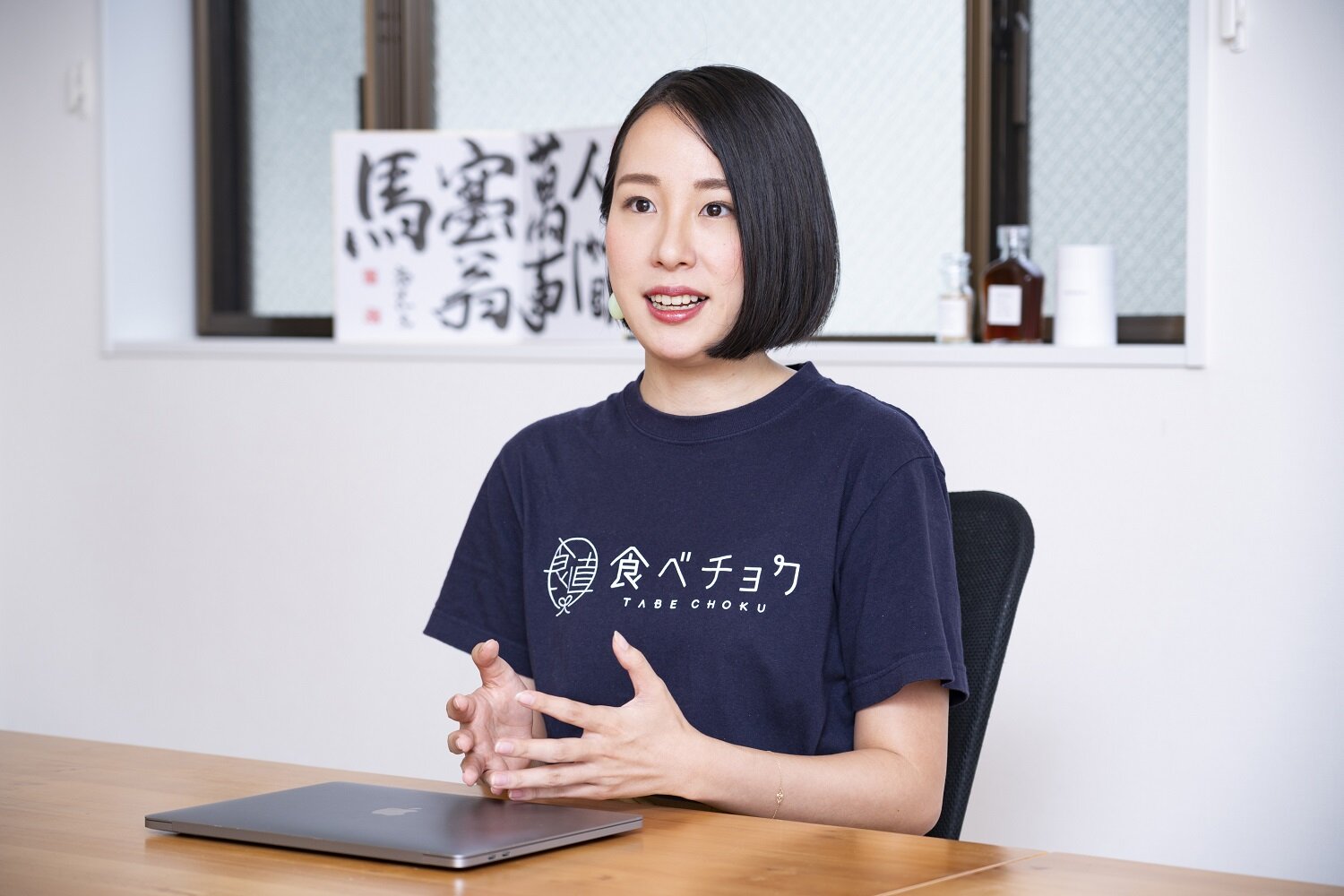 However, even at DeNA, I didn't think that I would start a business someday.
The big opportunity was the community where members of various companies met in the third year. I was frustrated because I couldn't find what I wanted to do in the activity for young people, "Let's do what I like on the weekend and find what I want to do", so I immediately jumped in. During the discussion there, everyone was very rare that "my parents' house is a farmer". I was once again interested in agriculture, thinking that I might be able to do something with agriculture.

-From there, how did you discover the challenges of agriculture?
The idea of "let's hold an event on farmland" came up in the community, and I visited my parents' house for the first time in a while as a preview. What I saw there was a desolate farmland that was far from my childhood memory. It wasn't an environment where people could be called. Although he was already out of business, he wondered, "Why did you quit farming?" I decided to talk to other farmers.
After a few rounds, I noticed that every farmer said the same thing. "Even if you stick to it, you can't sell it at a high price." "Agricultural land is steadily surplus, but there are not enough people, so it cannot be expanded as a business."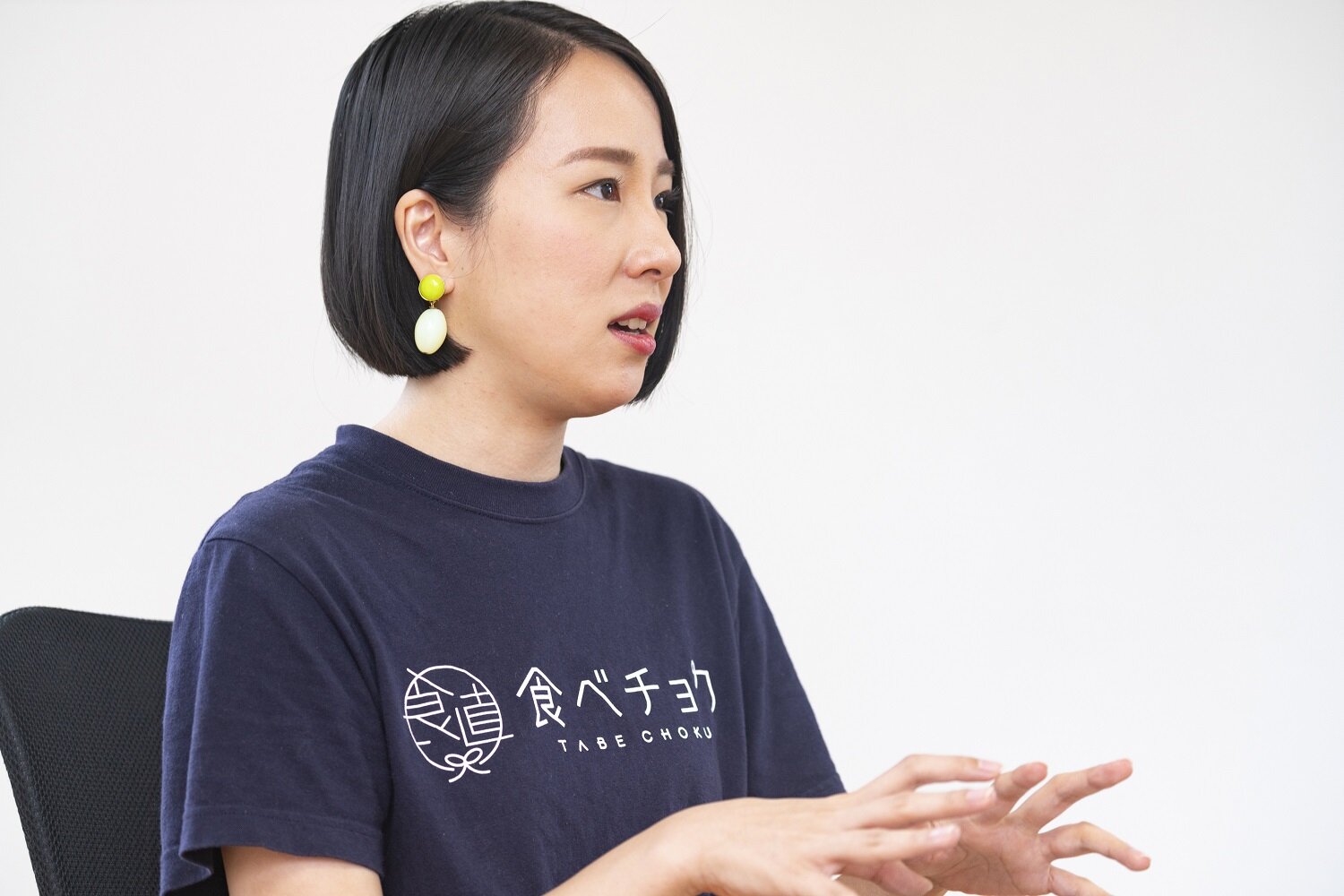 At that time, I was working on the industry renewal of legacy industries such as real estate and retailing, where DX is not progressing slowly, at DeNA. I felt the same challenge in agriculture, and I began to think that if I could apply what I learned at DeNA, I could create new value.

―In the third year, you finally found what you wanted to do and decided to start a business.
I think there are two main patterns for entrepreneurs. "People who aim to start a business and think about a business to succeed" and "People who have something they want to do and the means to realize it was to start a business." I am completely the latter.
Initially, I was thinking of choosing between doing it as a new business at DeNA or changing jobs to an agricultural company. However, in order to do it as an in-house business, the characteristics of the agricultural industry do not match the business scale and growth speed required by the company. On the other hand, agricultural companies could not easily meet a company with a corporate culture that allowed them to take on the challenge of what they wanted to do immediately from their inexperience.
I can't do it in-house, and even if I go to another company, it will take some time before I can do it. There is only a desire to solve agricultural issues quickly. When I was wondering what to do, my friend entrepreneur told me that I should start my own business, and I fell into myself. One hour after the consultation, I was determined to start a business.

-When you decided to start a business, did you have a concrete business concept that would lead to "eating chok"?
No, not at all. I decided to start a business without deciding on any details. I don't recommend my method because I think smart entrepreneurs plan in their spare time while working at the company (laughs).
But by nature, I can only do one thing and concentrate on what I need to do in front of me. If there is a job assigned to DeNA, I will throw all my energy, and the agricultural business that I originally wanted to do will be ruined. I left the company in October 2016, saying that the only way to move the business forward was to decline the retreat and secure time.
When I started my business in November, I was obsessed with utilizing vacant farmland. I was thinking about sharing and matching farmland in order to make use of the abandoned cultivated land of "land-owning non-farmers" who have land but do not farm. The company name "Vivid Garden" also includes the idea of "regaining vivid agricultural land." However, as soon as I became independent, I decided that it would not be a business, and the business plan was blank.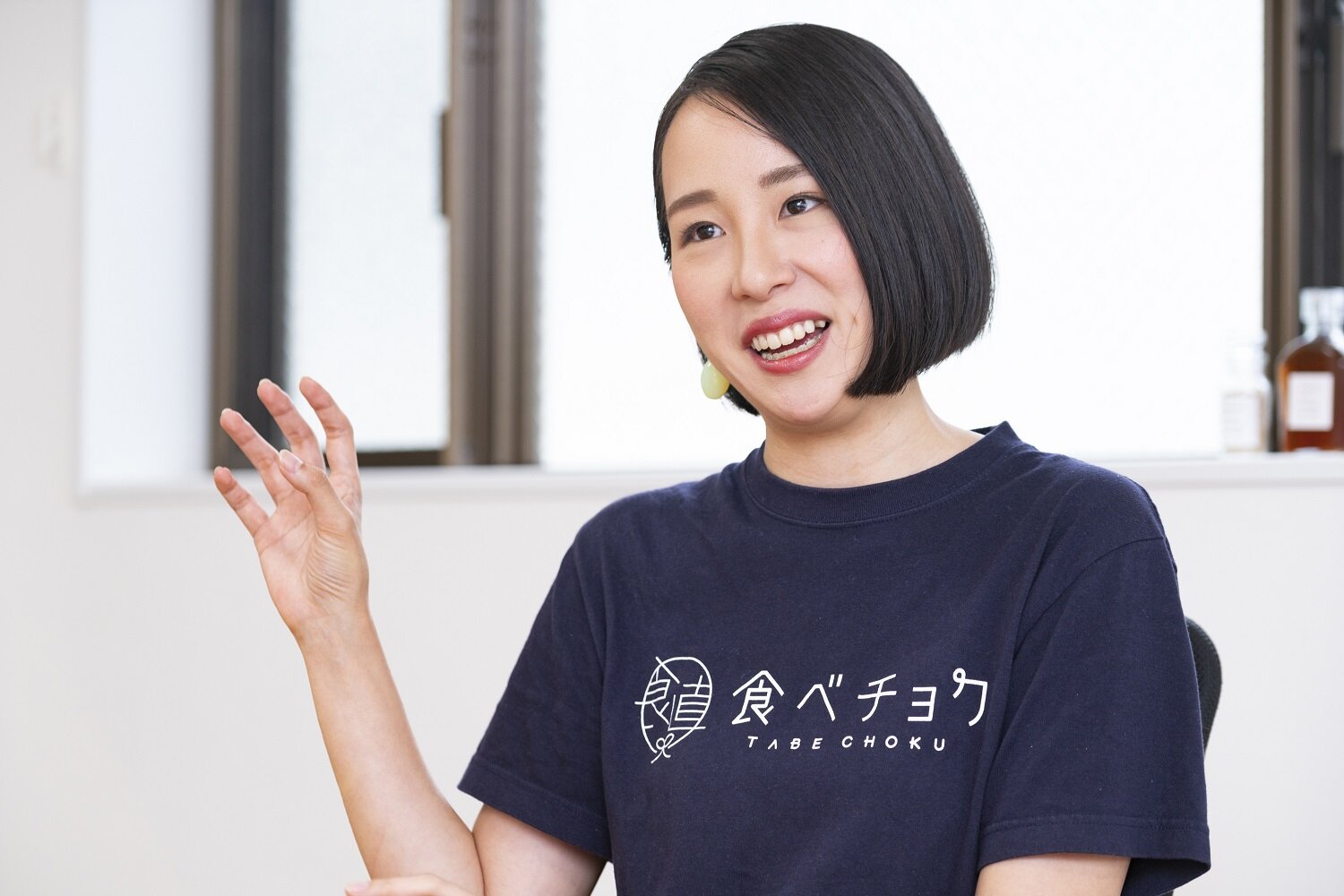 So why is there surplus agricultural land in the first place? As I went around the farmers and digged deeper into the issues, I realized that agriculture is a difficult occupation to maintain motivation, such as "I can't sell even if I make good things" and "I can't get the value recognized". The concept of "eating chok" that directly connects producers and consumers was born from here.
Found a common pattern in senior entrepreneurial failure stories
-The following August, 2017, we officially released "Eat Chok" and hired the first employee, and the business started in earnest. What was the source of your motivation to keep doing it alone for about 10 months?
There is a farmer who is expecting me, and I feel a sense of crisis that I cannot save agriculture if I stop. It was also encouraging to have the opportunity to give advice to senior entrepreneurs. When I decided to start a business, I had no knowledge of venture finance and didn't understand the meaning of stocks. My seniors taught me the difference between stock financing and financing, and the advantages and disadvantages of angel investment and VC.
I always heard "failure stories". Even if you step on the same rut, there is a big difference in how to deal with it afterwards, depending on whether you step on it knowingly or without knowing it. Even if success stories are not reproducible, we thought that failure stories had a common pattern, so we collected as many cases as possible. The failure many cited was related to "recruitment." "The first employee should never compromise," he said, "hiring people with the same areas of expertise and colliding." "We hired friends who had never worked together, but as a business partner, I didn't have it. "
Therefore, even when hiring vivid garden, we focused on human resources with skills and strengths that we do not have for the first employees. Before this hiring, we worked together on a business consignment and often discussed whether there was a venture mind and whether we could sympathize with our feelings.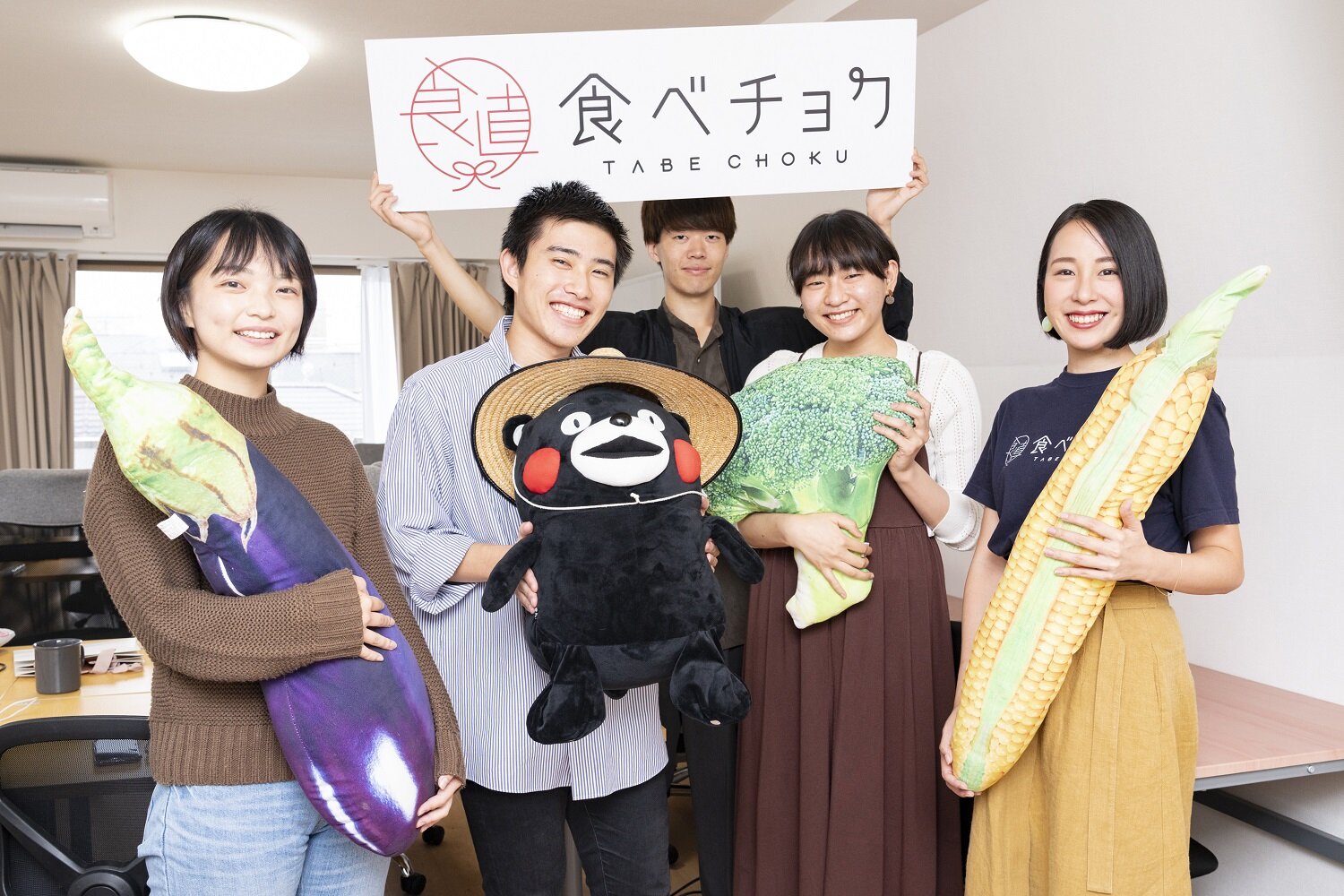 I witnessed the current state of agriculture and felt a sense of crisis that I had no time.
-After the release of "Eat Chok", we have received an angel investment. Why didn't you put in VC?
Due to the nature of agriculture, we have not yet been able to confirm business growth with the speed of exiting a few years later. I thought that angel investment, which supports me from a long-term perspective, is suitable for this business.
It was around February 2018, when we released the regular service "Eat Chok Concierge," which is a regular service for vegetable boxes, that we began to feel a sense of satisfaction as a business. With a high retention rate and a short-term growth reading, we started to raise funds including VC in October 2019.

-I think there was an option to start with a bank loan at the time of establishment and continue with the loan. Why did you consider procuring from VC after investing in angels?
This is because I realized the reality that farmers are quitting more and more while expanding their business slowly. In addition to the aging of farmers, the number of farmers who quit saying "I can't continue anymore" is increasing due to the tremendous natural disasters every year. When I witnessed a case where a successor went out of business without growing up, a sense of crisis was raised that we did not have time.
Without a sense of speed to meet the rapid business growth demanded by VCs, there is no point in doing this business right now. It is premised that I was confident that I could grow in the short term, but I thought it was important to have an environment in which we could work with a "cheering party" called VC to expand our business with a view to the next few years. When I arrived at the answer, my feelings that had been moody for a long time cleared up.
However, Series A funding has been refused by 70 companies for about nine months. At the initial investment stage, it is difficult for entrepreneurs to make objective judgments based on numbers because they have just released a product, and entrepreneurs tend to emphasize their own feelings about the business. However, the next timing cannot be judged only by feelings. It was a very difficult stage where actual results and realistic business plans were needed.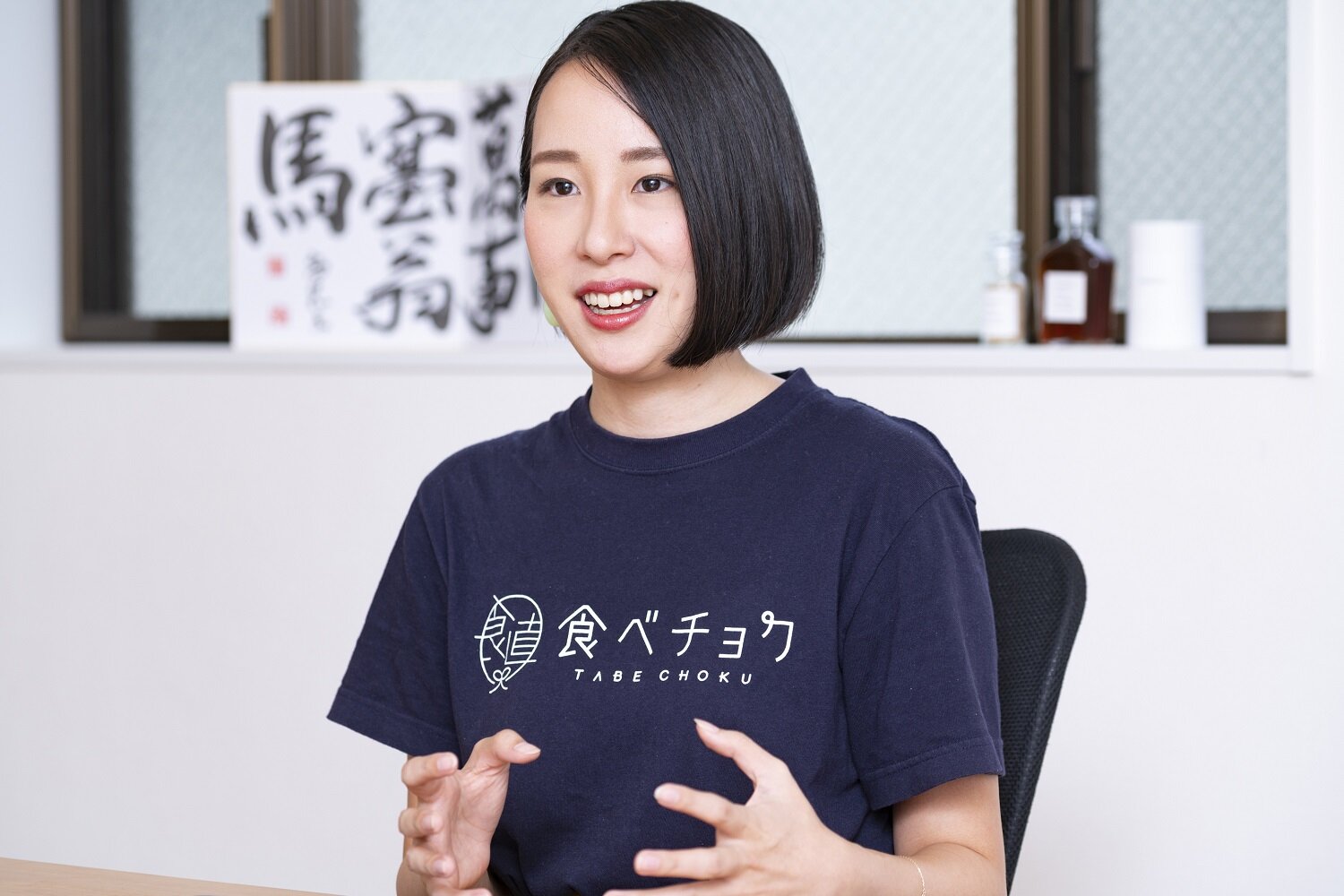 Looking back now, I think that there is now because 70 companies refused. When asked why they declined, they returned vague answers such as "Agriculture is a tough area." But you know from the beginning that it's an agricultural business. I asked him to tell me the real reason, and I reflected all the suggestions I received in the business plan.
70% of the points you pointed out were due to the discrepancy between what I explained and the other party's understanding, and I was keenly aware of the lack of presentation ability. The remaining 30% were the ones that posed the essential business issues, and we thought about how to deal with them.
The idea of "producer first" that has not been shaken since the company was founded
-In July 2020, we received 500 million yen in funding from JAFCO. How did you meet JAFCO and decide to accept it?
I have been discussing business with JAFCO at various times, and since I am a VC with a wealth of experience, I wanted to raise funds someday. In April 2020, when I met Mr. Onuma, the capitalist in charge, the SOS from farmers was getting bigger and bigger due to the corona sickness. At the end of April, he contacted me that he would like to raise funds if he had to step on the accelerator for the business. From that point on, I am grateful for the investment execution and speedy response in July. I was relieved that Mr. Onuma himself was originally a user of "Eat Chok" and had a deep understanding of the business.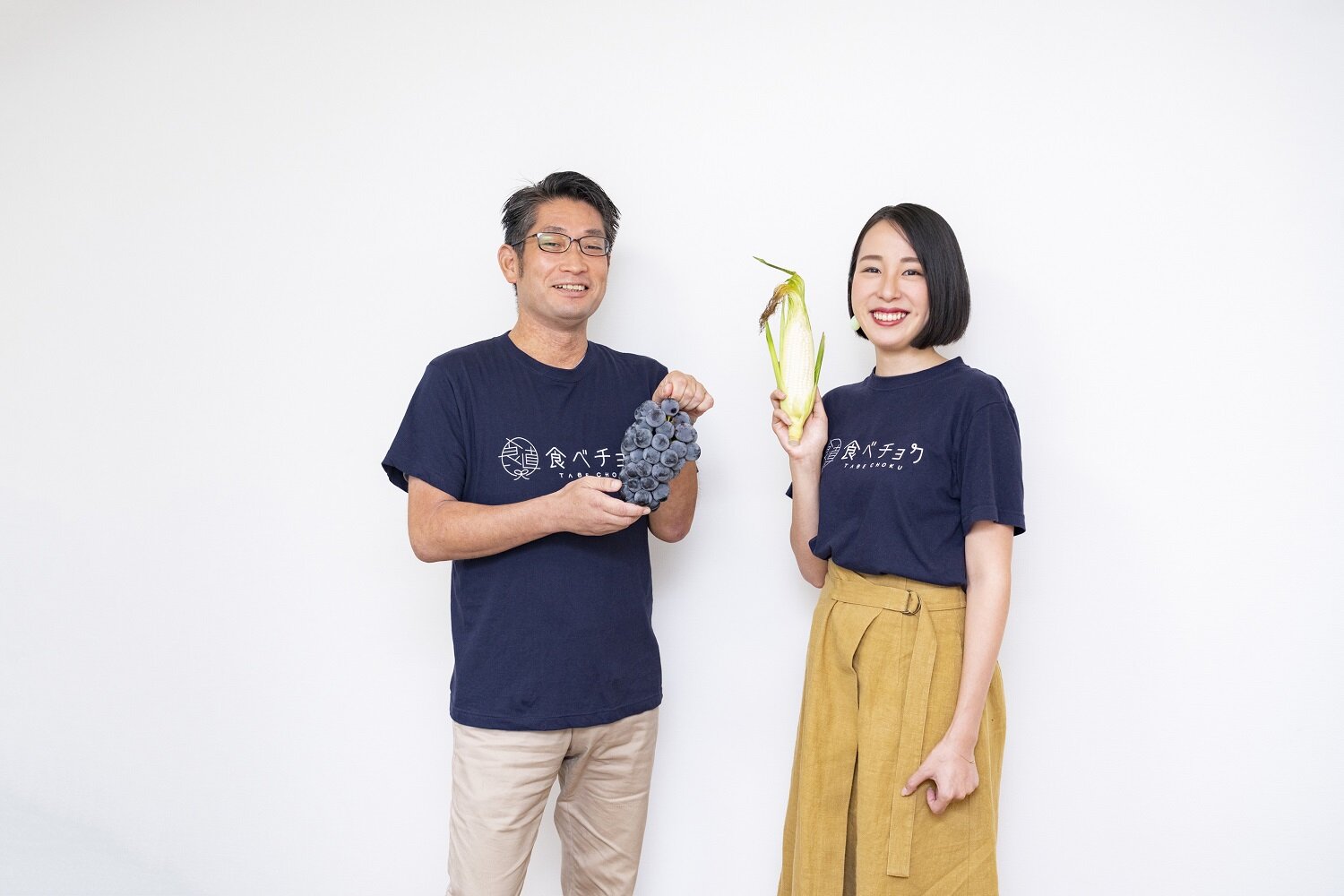 Mr. Akimoto and Haruyoshi Onuma, the capitalist in charge of JAFCO (left)


-In April, the change in consumer behavior due to the corona disaster and the timing of hitting TV commercials also overlapped, and the awareness of "eating chok" expanded at once.
The Corona wreck changed the world in just a month or two.
Until then, investors said, "No one chooses a world where producers and consumers are directly connected," and producers say, "I don't want to do direct sales because it's a hassle." However, more and more registration applications came in from the producer. I was surprised that people's thoughts changed in such a short period of time.
If we do not grow rapidly here, it will not function as a saucer. The reason why TV commercials are focused on the consumer's point of view is that it was necessary to design a promotion that attracted a lot of buyers.

― Now that you have decided to compete, what are the issues you want to tackle and the world view you want to achieve?
Due to the influence of the corona, the distribution amount increased rapidly by about 38.5 times in about half a year from February to August 2020, but it has not been able to capture the mass market, including elderly farmers. Most of the producers who use "Eat Chok" are in their 40s and 50s, but the average age of all farmers is 67 years old. Most people cannot access it just by opening an EC site. I think the challenge for the future will be how to deliver services to those who we must contribute to.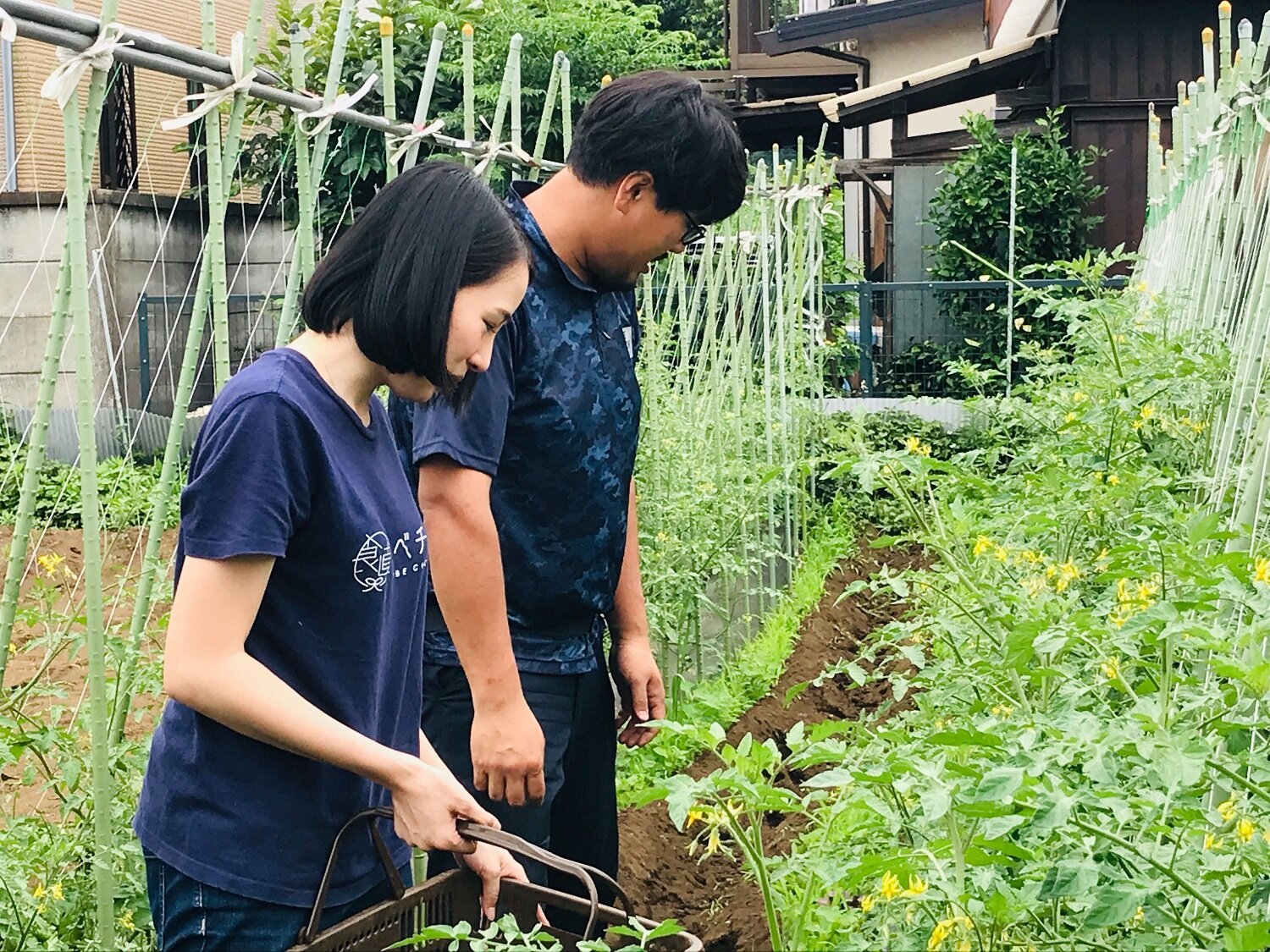 From the beginning, I thought that the elderly should really be supported from the time of establishment, but first of all, it was realistic to expand service awareness to early adopters among farmers. In that respect, I feel like I've finally made it to the starting point.
From now on, it is inevitable to develop services that are easy to use even for producers with low IT literacy. We would like to strengthen the hiring of engineers, promote business collaboration with logistics companies, and focus on improving services that make it easier to operate real operations.

-What are the beliefs, thoughts, and cherished "ambitions" that Mr. Akimoto has maintained as an entrepreneur?
"Producer first".
Vivid Garden is a company that was born from the desire to change agriculture and make positive changes for producers, rather than creating it because I wanted to start a business. Since it was a start-up as a means of doing so, if "producer first" disappears, there is no point in doing business. The perspective of "what are the benefits for producers" is always discussed internally.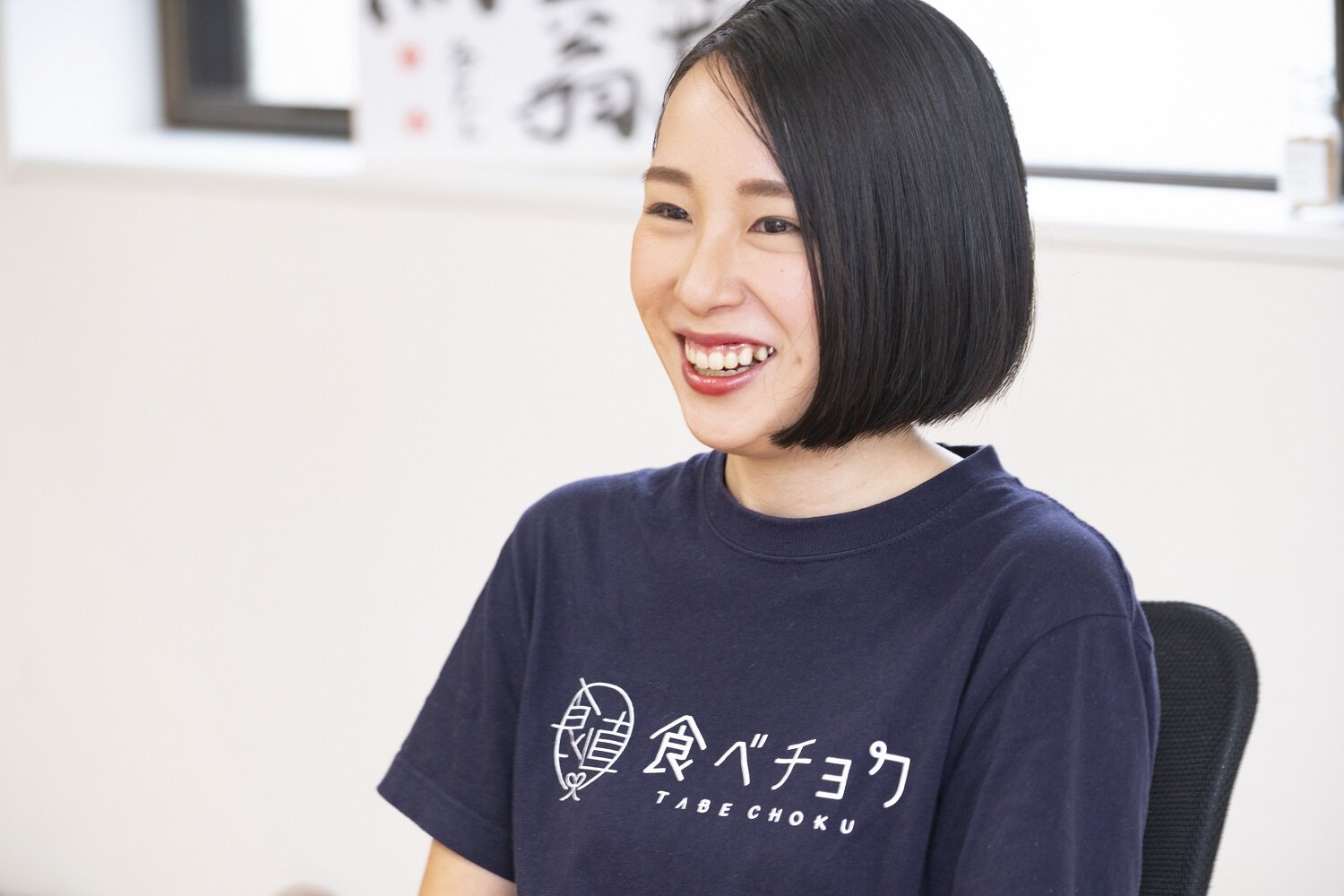 -Finally, do you have a message for those who want to become entrepreneurs and young entrepreneurs?
I'm sorry to talk a lot, but it's better not to take all the stories of senior entrepreneurs, including my story, as a cormorant (laughs). What you need to do depends on the business domain and timing. For example, whether it is a bank loan or VC acceptance, the answer itself does not make sense, but the hint is "why do you think so?" I didn't superficially accept that I should do it because I was told B instead of A, but I decomposed the elements into "what kind of failure experience does this person have through?" And "what should I do in light of my business characteristics?" I want you to see the essence.