nice to meet you. This is the editorial department of "& JAFCO POST".
In 2020, in the midst of the ever-changing environment surrounding the startup industry, JAFCO has renewed its corporate logo and corporate site with the aim of being the closest entrepreneur to the realization of that "ambition." .. With that in mind, on October 1, 2020, we launched an owned media "& JAFCO POST" that provides information on entrepreneurs and those who want to start a business.
This time, along with the first greeting, I will tell you about the background of launching "& JAFCO POST" and what kind of articles will be developed in the future.
I want to contribute by "disseminating information" for entrepreneurs living in this era
Do you know what kind of company JAFCO is in the first place?
Since our founding in 1973, we are a venture capital firm that has always been with the leading "entrepreneurs". In March 2020, we completed the formation of the largest domestic venture capital fund of 80 billion yen. The cumulative commitment of investment funds in Japan and overseas has exceeded 1 trillion yen, and the cumulative number of investee companies listed is 1,008 (as of October 1, 2020).
We, JAFCO, have been discussing in-house what we can do to support entrepreneurs now that we are facing a major social change. We believe that one of the answers is "information dissemination" that makes use of our achievements, cases, networks and know-how that have supported startups for many years, and we have decided to open a business media "& JAFCO POST" for entrepreneurs. I did.
" Your closest partner "Logo withJAFCO's thoughts
Before explaining the future development of "& JAFCO POST", let me first tell you about our thoughts that could not be fully introduced in the press release about this branding.
On October 1, 2020, JAFCO changed its company name to "JAFCO Group Co., Ltd." and changed and renewed its corporate logo and corporate website.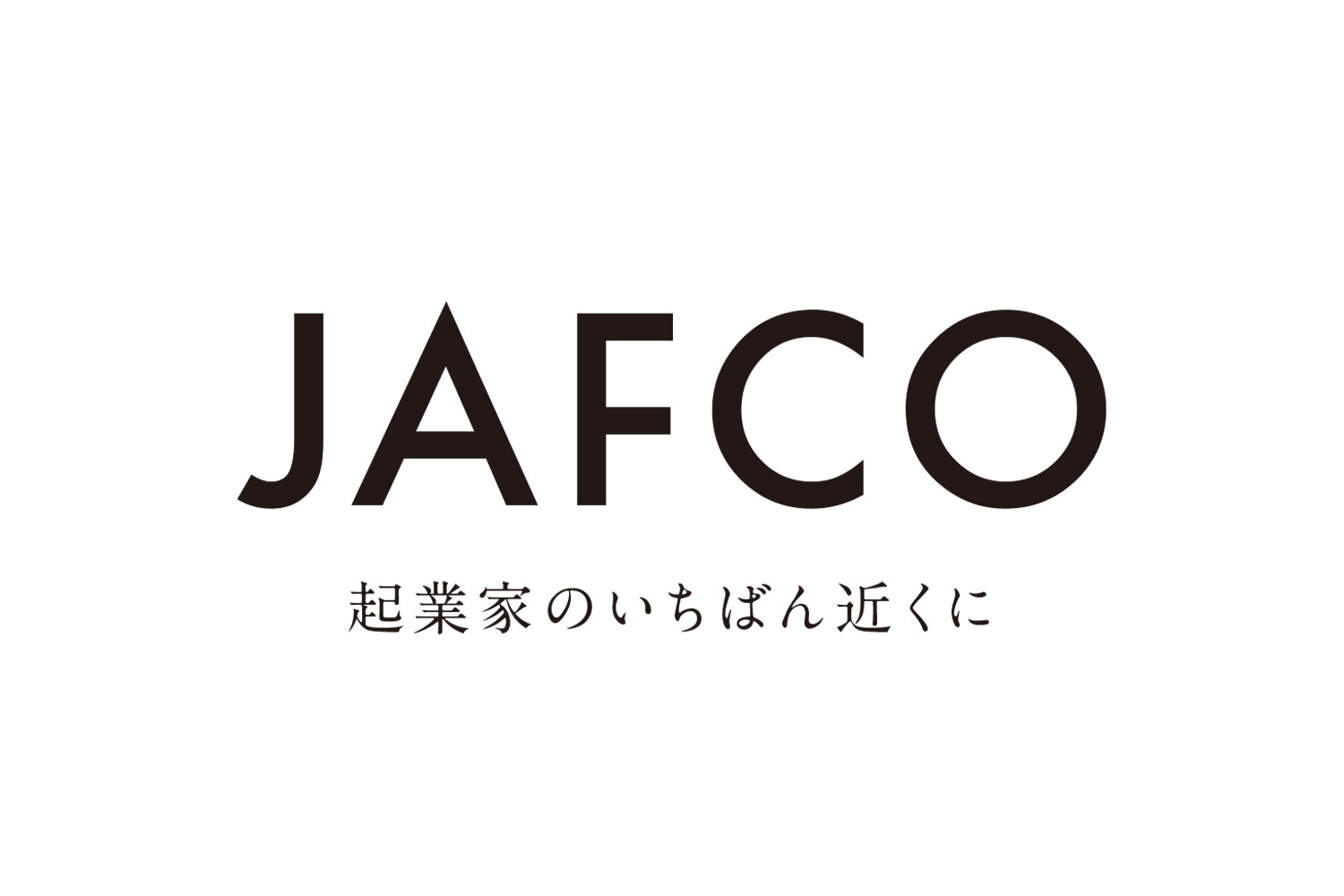 The new corporate logo expresses the desire to realize the business by understanding and deeply empathizing with the entrepreneur's aspirations, and the determination to confront and overcome difficulties together. The keyword is "will". JAFCO responds to entrepreneurs with high aspirations with even more thought. In order to express the strength of that feeling, I adopted a bold image.
In addition, the new logo includes "simple and robust" that has set foot on the ground without being caught up in immediate profits, "word execution ability" that contributes to business by actually moving hands on the spot with friendly advice. JAFCO's characteristics and determination to support entrepreneurs in the future.
In addition, we have formulated the concept word "& JAFCO".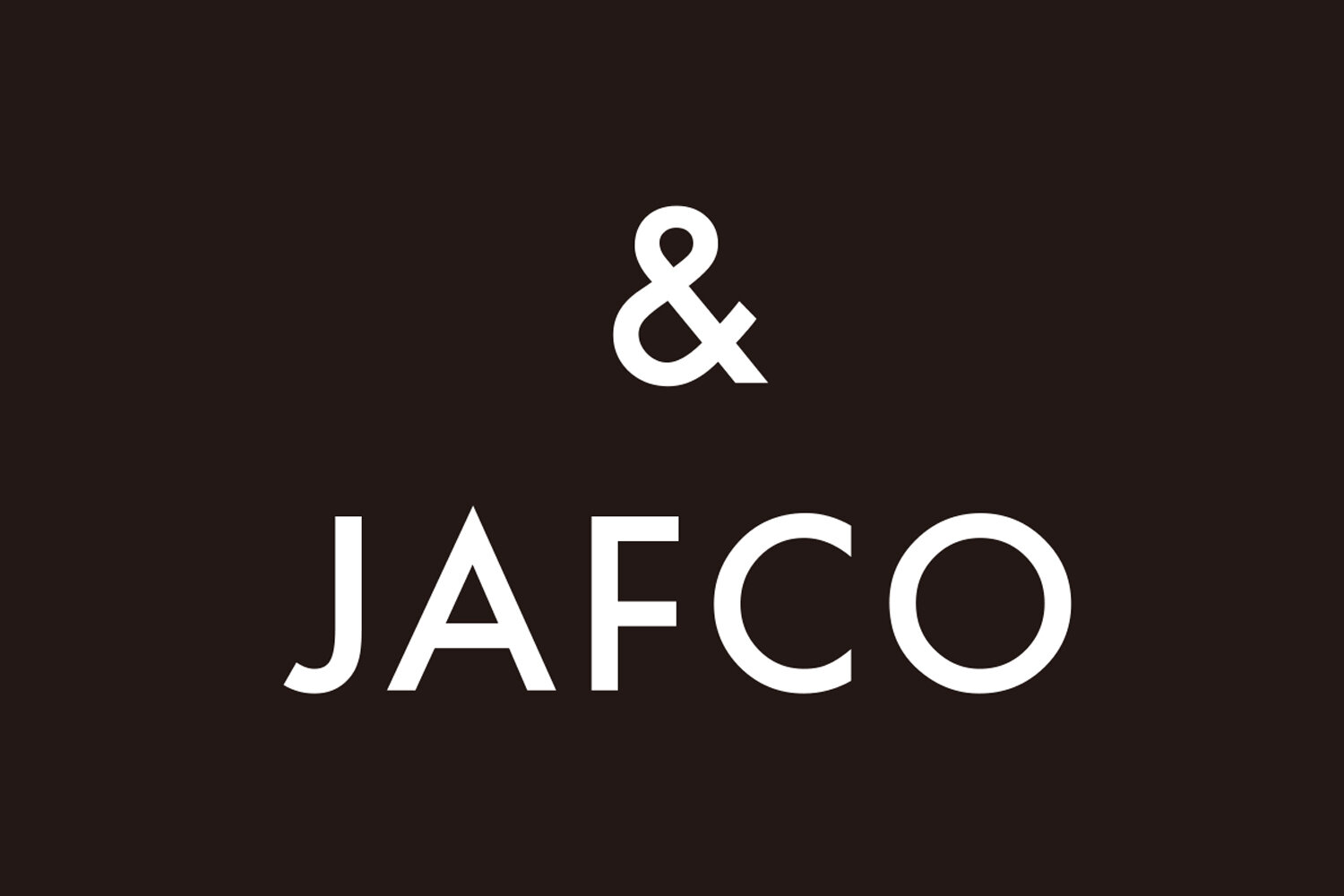 "& JAFCO" is a phrase that is always supposed to be combined with something in the form of "○○○○ & JAFCO". The "○○○○" is, of course, an "entrepreneur." It expresses the attitude of always being close to entrepreneurs and contributing as a partner as a Kuroko.
Get real information about management in an entrepreneur interview
The corporate site has also been renewed under the new corporate logo and concept word. The owned media "& JAFCO POST" developed on the site provides useful information to entrepreneurs and those who aim to start a business by touching their "ambitions" mainly through interviews with entrepreneurs who support them. I would like to send out.
For example, this "& JAFCO dialogue" series. This is a dialogue between the entrepreneur and the capitalist in charge that JAFCO has supported so far.


・ "Working style reform" realized by business chat from engineer to CEO [Chatwork Masaki Yamamoto & JAFCO]
・ Promise to keep with the second start-up "blockchain and DX" from listing [LayerX Yoshinori Fukushima & JAFCO]
・ From garage to global with "industrial robot" Technology venture challenge [MUJIN Issei Takino & JAFCO]
・ From two failures to global expansion "Indomitable entrepreneur" who stands up many times [Repro Yusuke Hirata & JAFCO]
・ Tunagu to the future with "people and organizations" Aichi-based startup aspirations [Stamen Atsushi Kato & JAFCO]
・ Symbol of "autonomous driving" deep tech from university Entrepreneur and researcher who challenges the world [Tier IV Shinpei Kato & JAFCO]
・ Proving the potential of creators The bond of "Asobi Nakama" who shared their ambitions [UUUM Kazuki Kamada & JAFCO]

In fact, we have posted a realistic episode of how entrepreneurs and JAFCO met, what the entrepreneur's "ambition" was, and how they overcame difficulties. We hope that you can use it as a reference for your business by disseminating the actual experiences of entrepreneurs as interview articles.
In addition, in the SPECIAL CEO dialogue, dialogue between top leaders representing the industry is also realized.

・ What is the "will" of an entrepreneur who creates a new era? [SPECIAL CEO dialogue: Money Forward Yosuke Tsuji x Visional Soichiro Minami]

We will also develop dialogue articles between entrepreneurs, which cannot be seen anywhere else, with the cooperation of entrepreneurs, making use of JAFCO's network.
Furthermore, in the future, we plan to develop various serialization projects such as the startup era of major companies representing the industry, introduction of startups invested most recently, industry trends, management knowledge, etc. If you have a theme you would like to read, such as "I want to know the aspirations of this entrepreneur" or "I want to know this information because I am having trouble with ●● in management", feel free to contact JAFCO's official account such as Facebook and Twitter. We would appreciate it if you could give us your opinion.
"& JAFCO POST" was opened with the idea of "I want to support the realization of that" ambition "closest to entrepreneurs." For all entrepreneurs and aspiring entrepreneurs, we will consider what we can do and strive to provide attractive information. We look forward to working with you in the future.


All the editorial staff of "& JAFCO POST"