In 2020, the impact of the new coronavirus is about to significantly change the way society should be, such as the economy and working styles. In the 2020s, when the turbulent start began, what kind of "ambition" should startup entrepreneurs carry out in order to grow in this era? And what should "venture capital" that supports entrepreneurs be to be the best partner for entrepreneurs? We asked two top leaders who have run through the times to talk about the prospects of entrepreneurs and venture capital for a further leap forward in the 2020s.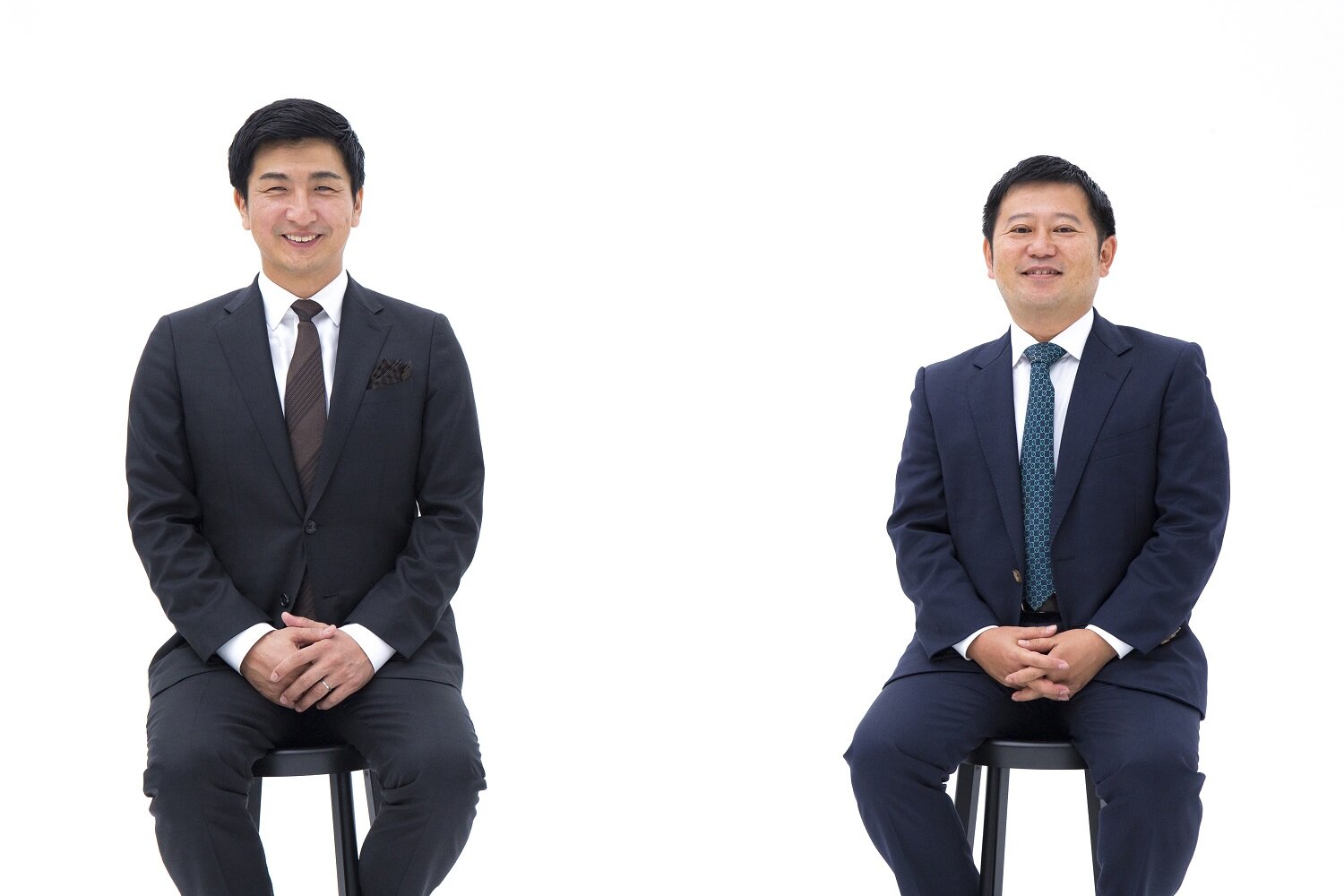 【profile】
Yosuke Tsuji Tsuji, President and CEO of Money Forward, Inc., Ltd.
After graduating from the Faculty of Agriculture, Kyoto University in 2001, he completed the MBA at Wharton School of the University of Pennsylvania. After working for Sony Corporation and Monex, Inc., he established Money Forward, Inc. in 2012. He has been a secretary of the New Economic Federation and a member of the FinTech Review Meeting of the Ministry of Economy, Trade and Industry.

[What's Money Forward, Inc.]
Money Forward, Inc.. Life forward." The services provided include "Money Forward ME," which automatically collects the accounts of banks, credit cards, securities companies, FX, pensions, and points in use and automatically creates a household account book, and links various data related to the back office. , There is a SaaS type service platform "Money Forward Cloud" for businesses that streamlines troublesome work in accounting and personnel labor.
Portfolio

【profile】
Soichiro Minami Minami, President and CEO Visional, Inc
Joined Morgan Stanley Securities in 1999 after graduating from Tufts University in the United States. After being involved in the establishment of a new professional baseball team as a founding member of Rakuten Eagles in 2004, he founded Visional Co., Ltd. in 2009. In February 2020, transferred to the group management system and became president of Visional, Inc, Ltd. In 2014, he was selected as one of the "Young Global Leaders 2014" of the World Economic Forum (Davos Conference).

[What's Visional, Inc]
Established in February 2020 with the transition to the group management system. Business succession M & A, truck logistics, SaaS marketing, cyber security, including HR Tech platform and SaaS business such as "Bizreach", a job change site that directly connects ready-to-work human resources and companies, which is a founding business, and "HRMOS", a human resources utilization cloud. A holding company that oversees businesses that promote industrial digital transformation (DX) in areas and other areas. The group name was named Visional from the idea of changing various issues that will arise in the future into new possibilities (vision) one after another.
Changing society and working people through business
Tsuji: I was just reflecting on my "will" in 2020. When I was talking to a senior investor, "A lot of unicorn companies have been born in the last few years," he said, "I don't care about unicorns." The drivers of the Japanese economy are Sony, Toyota, and the companies that have created the industry. He said, "Being an entrepreneur, you should have a" ambition "to create an industry," and I was reminded that I still have a long way to go.

Mr. Minamitsuji seems to have a consistent desire to "create the future of finance" since its founding in 2012, but the mission of "money forward. Life forward" also The company name Money Forward is also full of ambition.

When I was founded in Ebisu Tsuji, I was thinking of creating a financial version of Facebook service, and I was thinking of the company name "EBISU BOOK". Ebisu is the god of money.

Minami: I'm really glad that it didn't become the company name (laughs).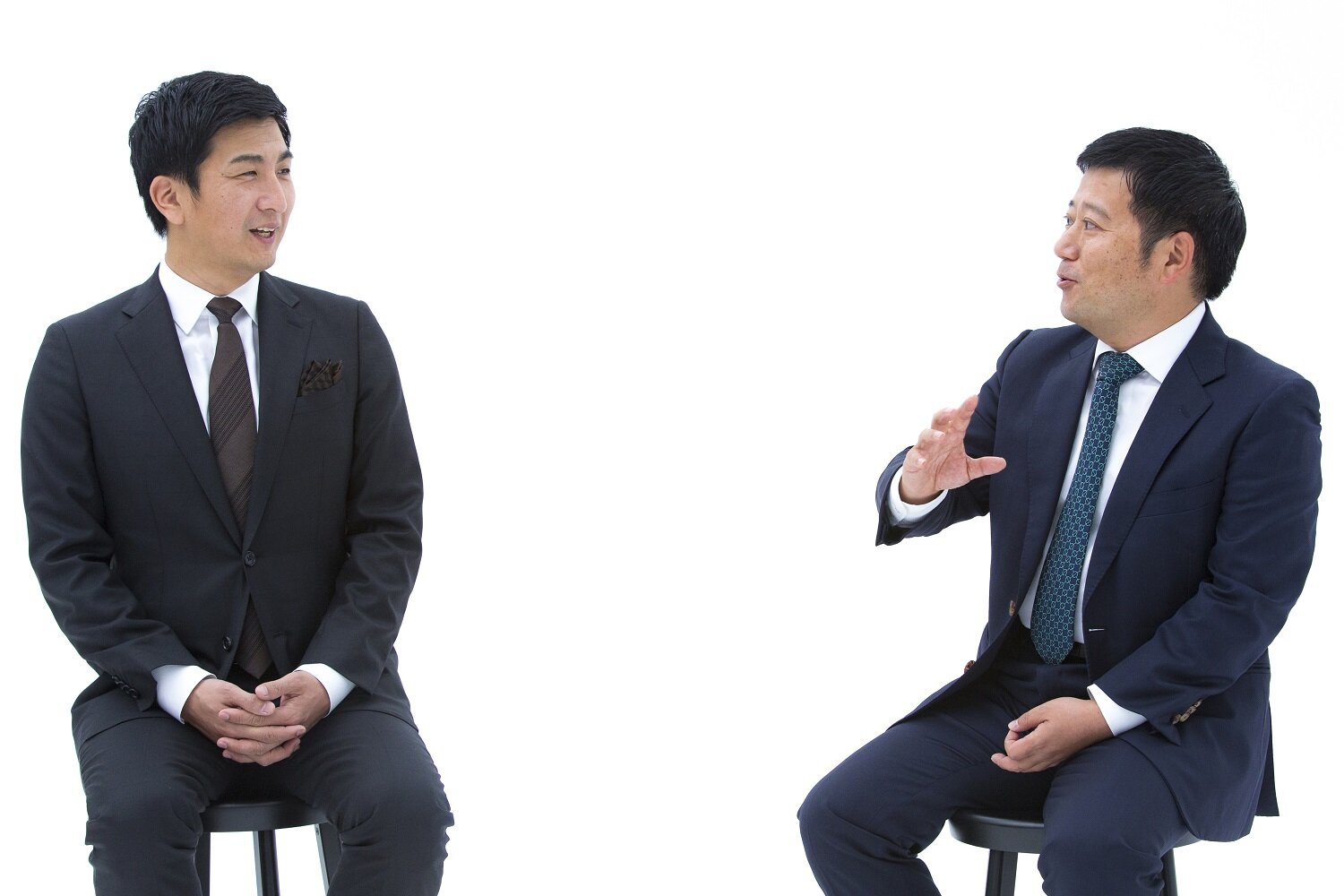 After discussing with Tsuji copywriter what kind of world he wanted to create, he said, "The services we create will free individuals and companies from money and allow them to live their own way." From there, he gave me the company name Money Forward, and it became "Let's create new finance." If Money Forward has been aiming for a "financial future," is Visional's desire to create a "working future?"

Before the founding of Minami, the original idea was to create a new system that uses IT to solve the problems of the world. I focused on the area of work styles because I felt "problems with Japanese work styles" because of my experience in changing jobs and the differences from overseas work styles that I grew up with when I was a child. My personal belief that it will definitely change in the future led to my desire to support the future of Japanese working styles.

Tsuji Where is the original experience with "ambition" as an entrepreneur?

Minami It's definitely the original experience as a founding member of Rakuten Eagles. Under Mr. Hiroshi Mikitani, at first, about 10 members started a new team from scratch, but by working together with various people, it became a business rooted in the community. .. When I first went to the Sendai stadium (prefectural stadium at that time) in November 2004, the whole city looked gray to my eyes because it happened to be raining, but after that, everyone in the area Along with that, I felt that the city was getting more and more dyed in the team color red.
After the match, everyone enthusiastically talked about the business we created at izakaya in the city, and it was widely covered on TV and newspapers. Believing that "business can really change the world" was a really great experience. That is the basis of my current desire to create a business.
I also want my colleagues working at Visional to enjoy it in the same way because I was raised as a business person in the field of business creation. I manage my business every day with the hope that I will be able to act with confidence that "I can make an impact on the world through business creation."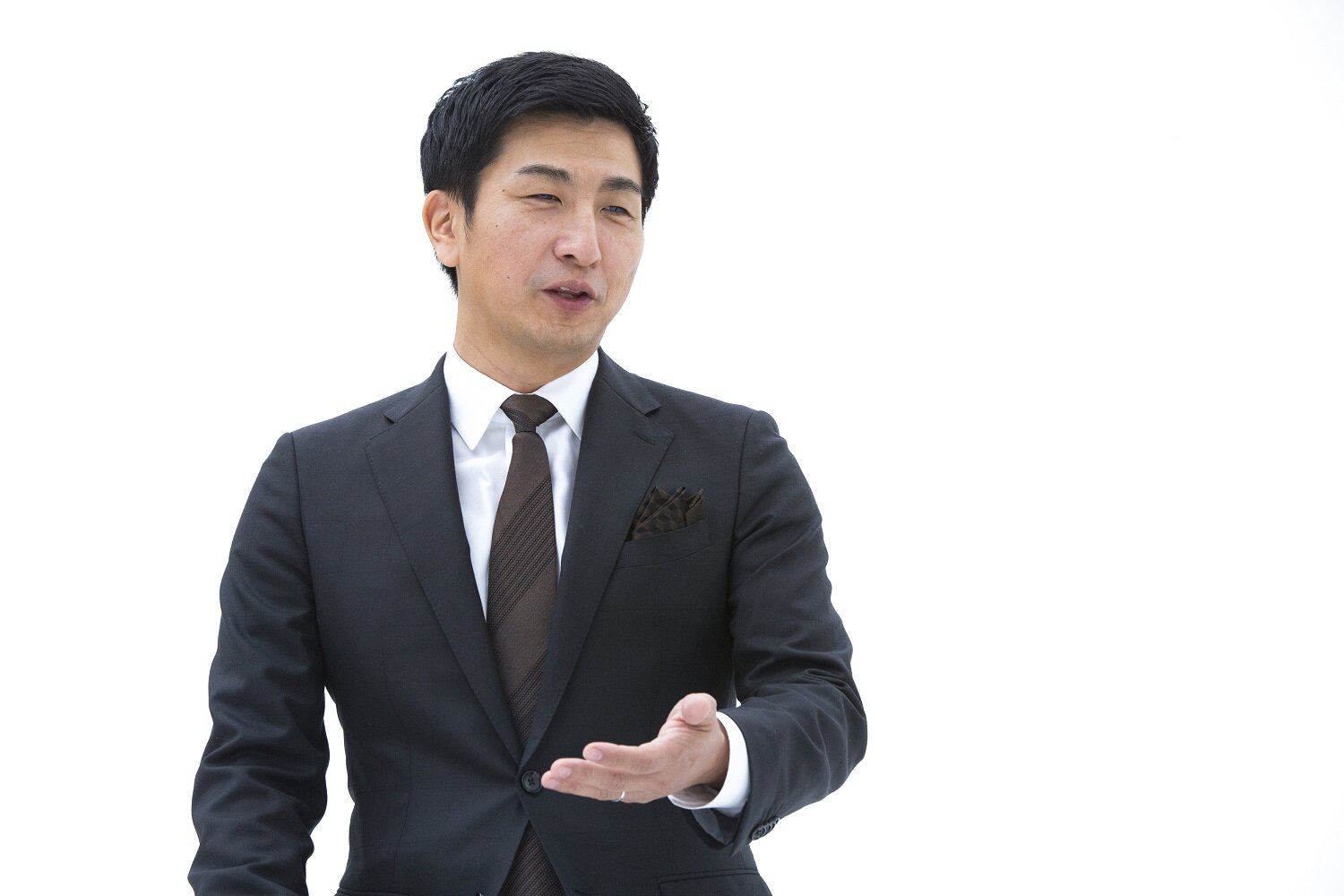 Tsuji The financial industry we are in is an area where it has been said that there are many things that cannot be changed. But also in the human resources domain, there are overwhelming pioneers who have created markets so far. It is amazing to take on that challenge, change the existing framework, and spread "direct recruiting" throughout the country. Without "will", I'm scared and can't do it.

Minami Thank you. However, it cannot be said that direct recruiting has "penetrated". Also, at the time of our founding, looking back, we were only thinking about how we would like to change the future of the industry, saying, "I want to make the matching between people and work more efficient" and "I want to create a world where companies and individuals can communicate freely." rice field. The opportunity to change jobs, which was not common 10 years ago, was gradually accepted by the world as the times changed, and when the mobility of human resources and employment increased, there was an opportunity to create a movement that suits the times. Was born. And above all, I was able to seize this opportunity because the best friends gathered.

As an entrepreneur, I want to keep learning to keep changing
Mr. Minamitsuji started his business at the age of 36, didn't he? Looking at the entrepreneurs around you, starting a business in your late 30s is relatively slow, isn't it? What are your thoughts on when to start a business?

Tsuji I think there is no "optimal age" to start a business, and if there is, I think "I want to do this! I can't stand it anymore!". In my case, during the Monex Securities era, I saw many people who had no knowledge of money and lost money. The idea that if individuals can gain more knowledge about money through the Internet, they will be able to help even a little, which has led to entrepreneurship. Entrepreneurship is a really difficult challenge, and a world where you cannot succeed unless you have all the elements such as your skills and experience, the networks and friends you have cultivated, funds, luck, and timing. I think that the late 30s is not a bad time for me to accumulate experience and knowledge. If you make a mistake, there may be a question of whether you can get a new job in your 40s.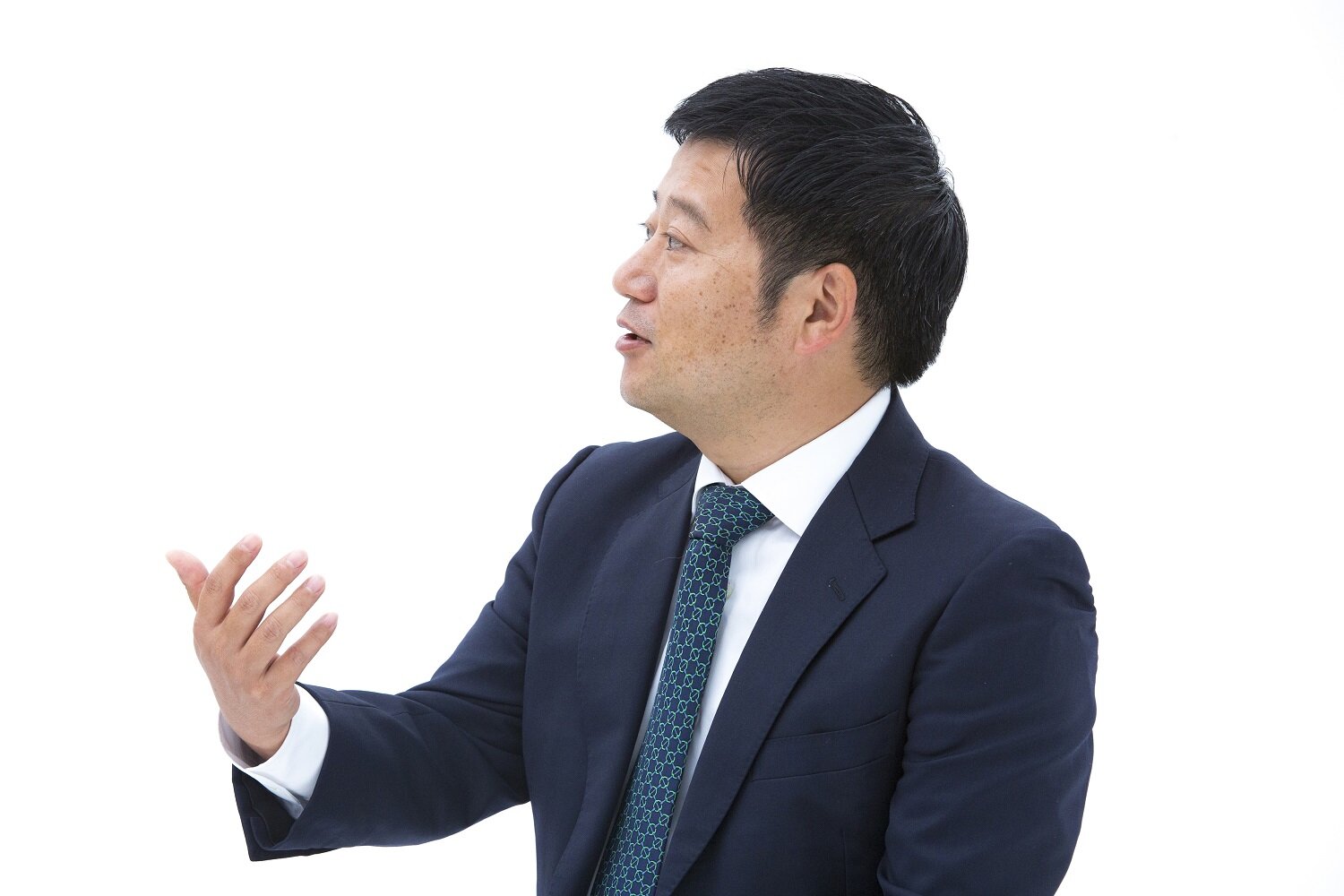 Minami: If you register for Visional, it will be solved (laughs). It would be great if more people started their businesses in their late 30s and 40s. Due to changes in social structure and technological evolution, the future is becoming increasingly obscure. That is why entrepreneurs in the future need to "continue learning to keep changing." Courage to "keep changing". And I think that it is "continuing to learn" with a straightforward feeling. As a common feature of many successful entrepreneurs, including Mr. Tsuji, everyone is really studying well. "Keep learning to keep changing" is something I always tell myself.

Tsuji In terms of continuing to change, even though Visional has grown into such a large business 11 years after its founding, in 2020 it moved to a group management system and launched Visional, launching new businesses in various business areas, and M & A. What is the driving force behind the challenge of growth through?

Minami Our mission is to "open up new possibilities one after another." With the power of the Internet, we aim to change various issues brought about by the times into new possibilities one after another and support innovation in the world. I am. That's why we have to keep changing. Rather than creating a "company that lasts 100 years," I want to create a "company that changes 100 times" together with everyone. Through such thoughts, I would like to create new mechanisms and movements.
Also, in the 10th year since the company was founded, I was asked "What kind of company do you want to be in 10 years?", But my own idea is "I want to create a company that I can't imagine now." That was the answer. I would like to continue to do various things that have an impact on society, based on my curiosity, to the extent that I am surprised that "Hmm. Was the HR Tech business the center 10 years ago?" ..

Tsuji is good. Curiosity to break through the places that are likely to be opposed by others, saying "Select and concentrate". It may be annoying for JAFCO, who has supported us since our founding (laughs).

A companion and partner. It has been supported by the word "believe"
When did Minamitsuji receive an investment from JAFCO?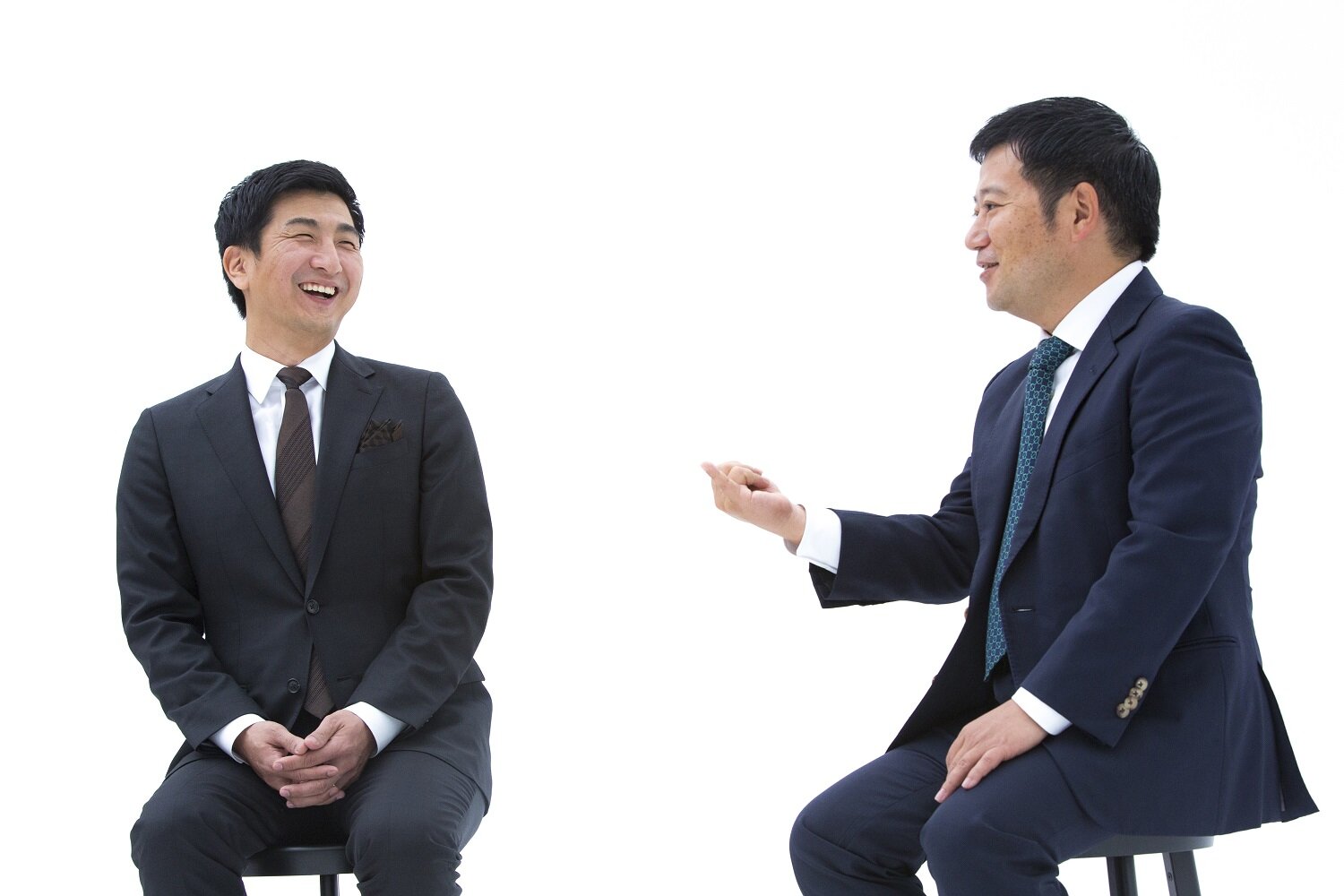 Tsuji  Founded in November 2013, less than a year ago. There were about 15 members. Mr. Jafco came to the condominium that was the office at that time and met all the founding members. "The service is very good at catching the times, and the team is great. I would like to consider investing immediately." After that, he decided the initial investment of 500 million yen at a tremendous speed.

South is wonderful. By the way, we had a similar experience. Visional has invested 200 million yen 10 months after the service started in April 2009. After the Lehman shock, investing more than 100 million yen in several startups like us was a rare time at the time, and I was ashamed to say that all venture capital companies except JAFCO refused to invest. I will never forget JAFCO's words, "We want to invest in Minami's team," at the condominium that was our office at the time. By the way, what does venture capital mean to you, Mr. Tsuji?

Tsuji: It's a companion. The style may differ depending on the investor, but Mr. Saka of JAFCO was overwhelming not only in financial power but also in support of people and networks. If you say "I want you to introduce such a person" at the board of directors, he will contact you on that day. The dedicated sales (sales & marketing) support team also helped me. It was also very easy for me to do it without disturbing the entrepreneur's "ambition". Entrepreneurs spend their lives doing what they want to do, so basically they don't want to be told that they're doing it differently. After understanding the feeling of temperature, Mr. Saka will show you if there is something you are interested in. I think that JAFCO's characteristic is that he mainly focuses on entrepreneurs. What kind of venture capital do you think of Mr. Minami?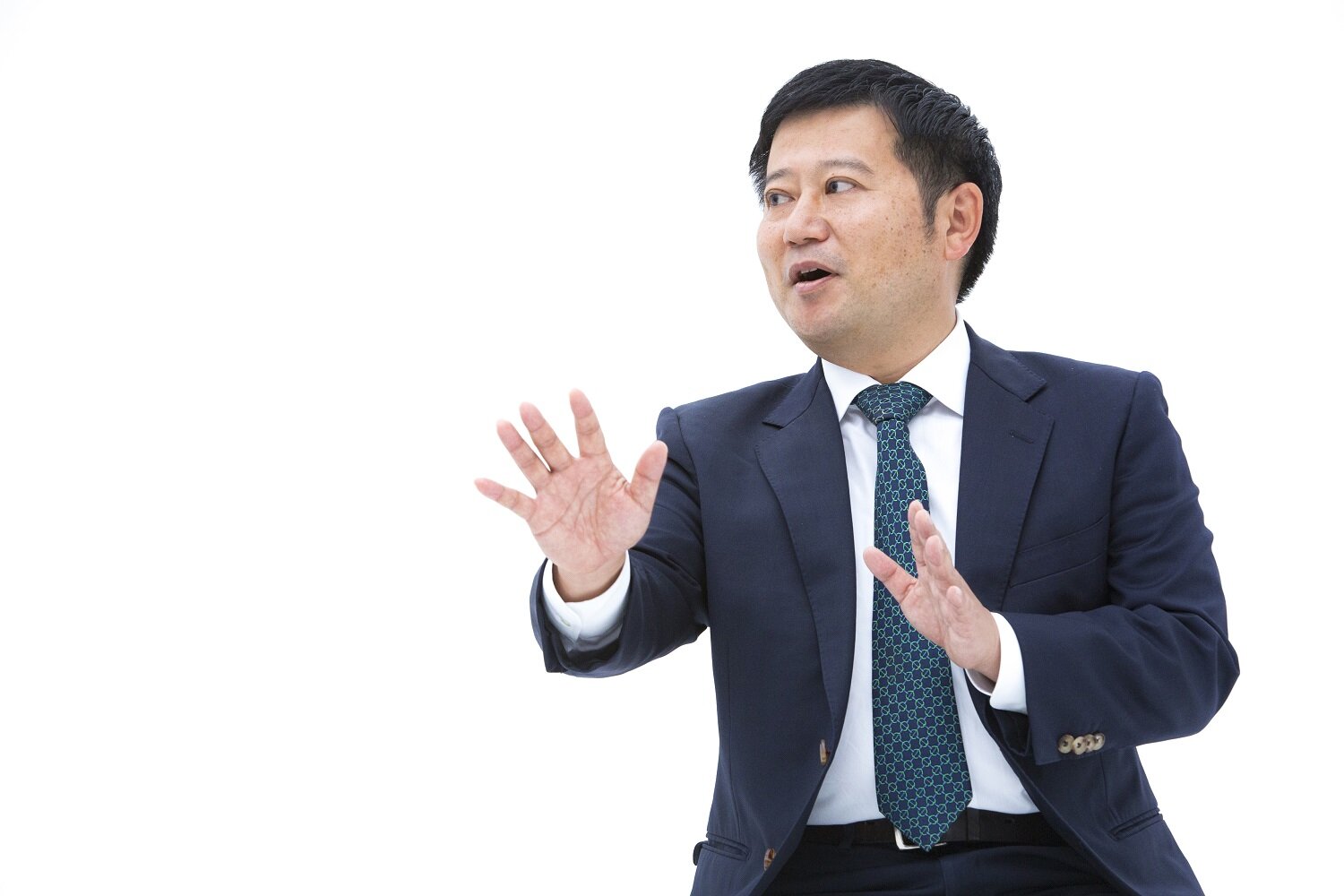 Minami It may be similar, but is it a "comrade"? Mr. Fujii, who is in charge of our company at JAFCO, has been with us for more than 10 years since we invested, but the trajectory from a few teams with nothing to the current company of about 1,400 people. I have followed them all together. For me, the expression of a comrade who has had a hard time with us, such as negotiations for the sale of the business of our subsidiary Luxa, capital policy in a harsh environment, and important customer introductions, is very nice to me.
Also, in the company, I have a lot of conversations with my colleagues every day, but Mr. JAFCO was also a person who gave a calm opinion from a half step down, using other companies and past cases etc. He also guided me. I think that it is the role of venture capital to be a good "big brother" who gives appropriate advice to third-party opinions to "children" who are encountering everything for the first time. At the root, the place that is connected with trust and deep respect is like a family.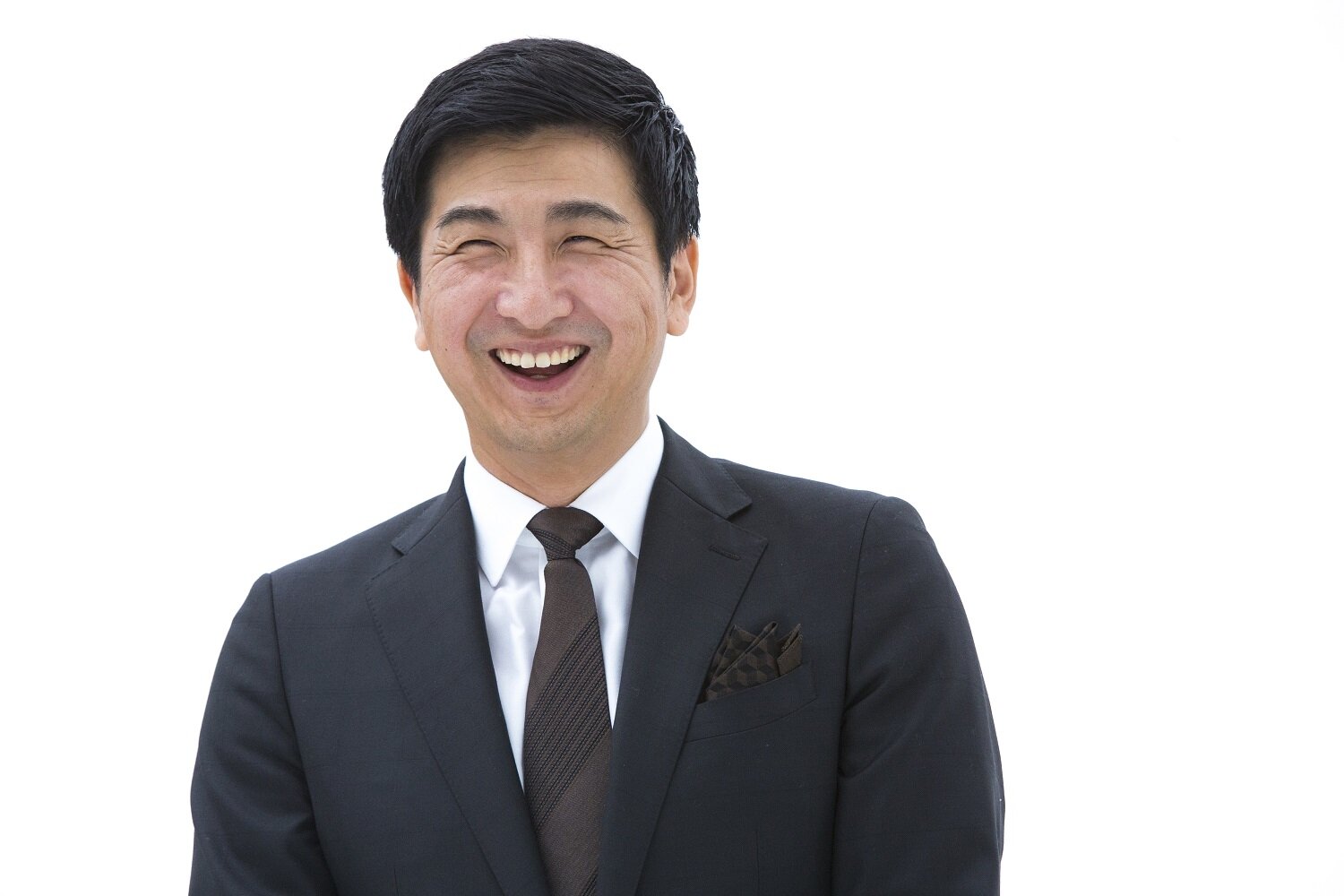 Tsuji I understand. When I first made an investment from Mr. JAFCO, he said, "I believed in the product and the team," and he also believed in the future of Money Forward, where nothing was seen. Under the pressure of creating that future, I was relieved from the bottom of my heart when I was able to make an IPO. So, I think that I have a very strong connection with JAFCO like "comrades". When Mr. Saka was ranked second in "Forbes Magazine's" Most Influential Venture Investor in Japan "(January 2018), I was as happy as I was.

Minami By the way, as a request to Mr. JAFCO, I would like to see entrepreneurs like us and people with experience as managers of growing companies be included in the team in the future. From a different perspective, I think we will be able to provide even more generous support and raise the level of venture capital in Japan. Just as entrepreneurs "continue to change," I want JAFCO to continue to change with the times.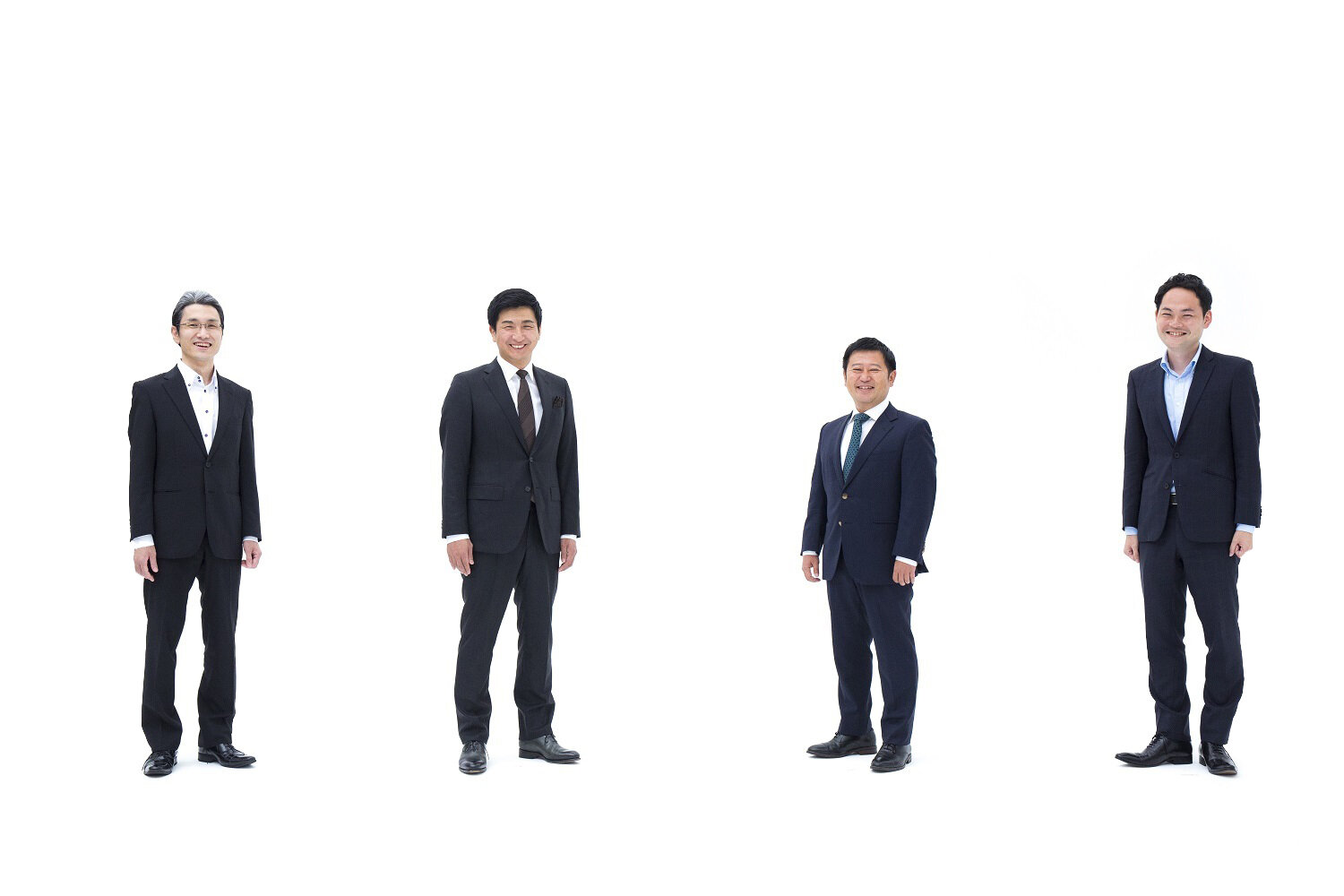 Visional Co., Ltd. Capitalist JAFCO Group Co., Ltd. Atsushi Fujii (far left) and Money Forward Co., Ltd. Capitalist JAFCO Group Co., Ltd. Yutaro Saka (far right).

I want you to create a business starting from "I want to be in such a world"
Minami: One of my favorite words these days is Gandhi's "Living with the thought of dying tomorrow. Learn with the thought of living forever." For those who want to become an entrepreneur, or for entrepreneurs who are still struggling, what I want to convey is to think about what is the best thing I can do now and just act toward solving the essential problems of the customer. I want you to wake up. And I want you to put what you learned through that action into action again.

Tsuji Even if entrepreneurship fails or succeeds, life will continue. When I started a business, Mr. Oki Matsumoto of Monex, Inc. told me, "Don't betray someone you trust." Entrepreneurship is overwhelmingly unsuccessful. But even if I make a mistake, if I return it in good faith to someone who trusts me, chances will continue. That attitude is still important.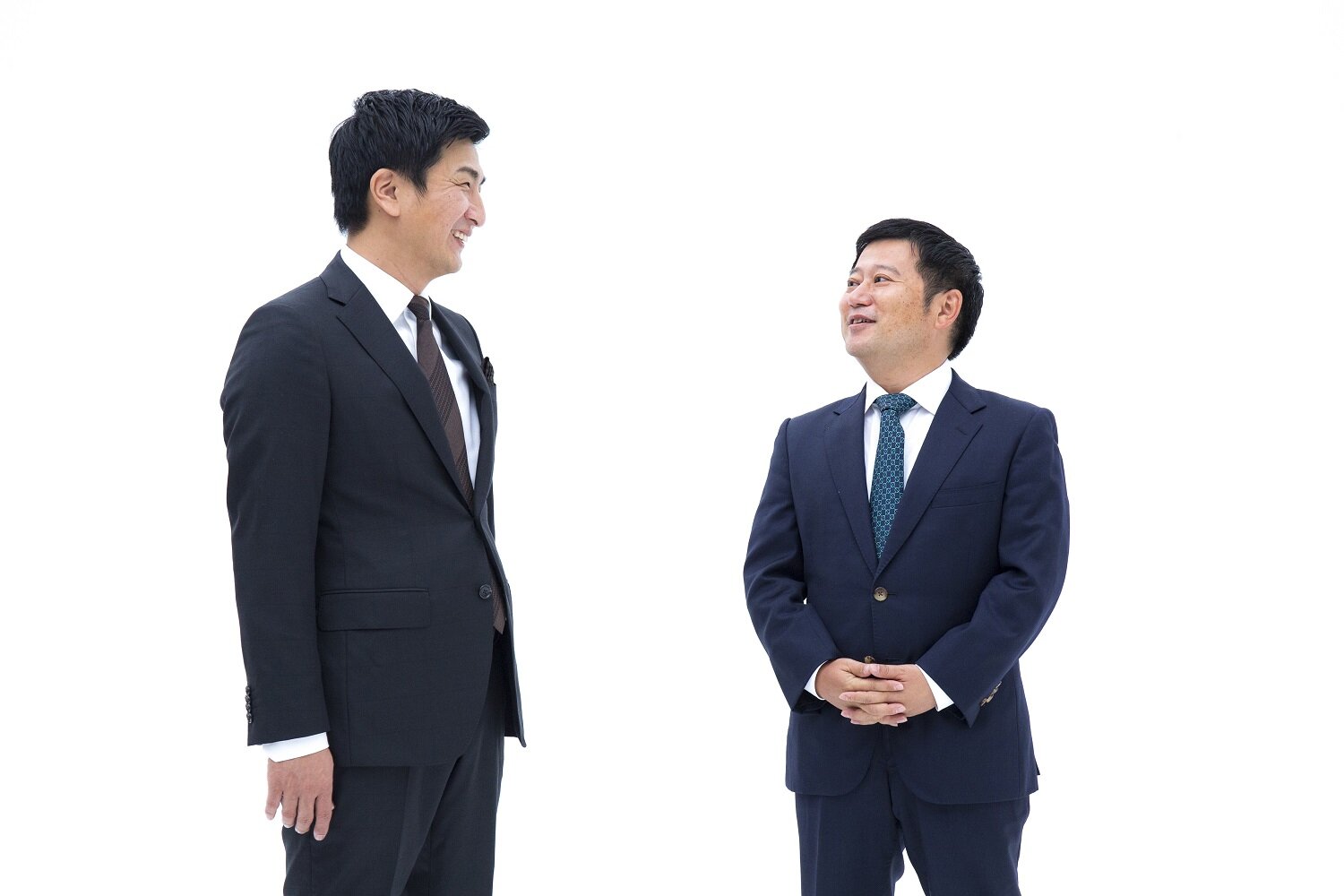 Minami That's a good word. Both I and Mr. Tsuji started with a small studio condominium when they were founded, but when I think about it now, I think it was a way to enjoy suffering. It's like creating a story of success by doing what you like with a trusted companion. I think it is very important to be happy when you succeed in starting a business. That is why I want you to find a task that you are satisfied with and a good companion that you like, and to do what is valuable correctly. I want you to have big ambitions with the feeling of creating a new history of the industry with your best friends.

Tsuji That's true. We started our business thinking that it would be great if we could be in such a world. There are some things that cannot be solved with the existing system, so we will create a new system. Society will change as entrepreneurs move forward to take on the challenge. I think it is extremely valuable to "believe in and create the world you want to create."